This SunThursday is initiated by @uwelang and now lead by @lizanomadsoul.
It's been quite some time since I last posted for this theme. Over the last few days, I have captured some sun photos and I thought this is a good time to share my sun photos.
Let's re-live my last weekend where I left my family for training in Singapore... 😂😂😂
Early Saturday morning, my husband sent me to the airport to catch my flight. And here in the car I caught some beautiful egg yolk sun photos.
太阳星期四其实是@uwelang开始的一个主题,现在由@lizanomadsoul主持。
我已好一段日子没有参与这太阳主题了。过去的几天,我拍了些我还蛮喜欢的咸蛋黄似的太阳照片。正好秀秀给大家看看吧。多多指教。
首先开场的是上个星期六早上的太阳。上星期六一大早老公载我到机场。开启我两天一夜的新加坡上课之旅。😁😁😁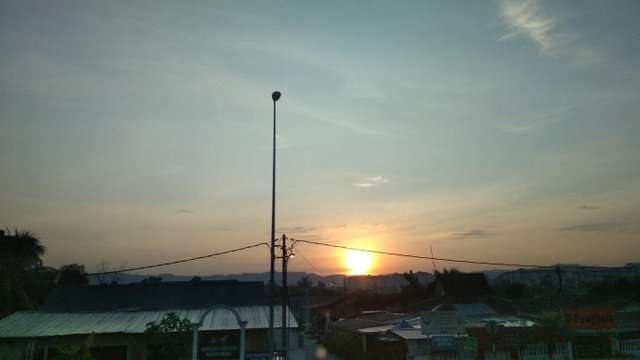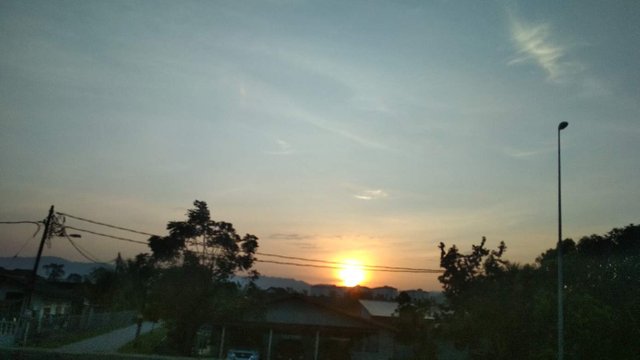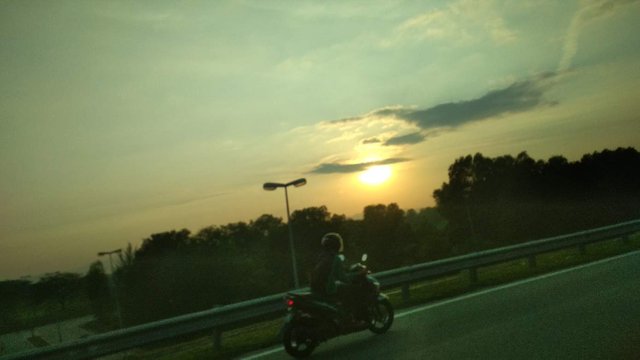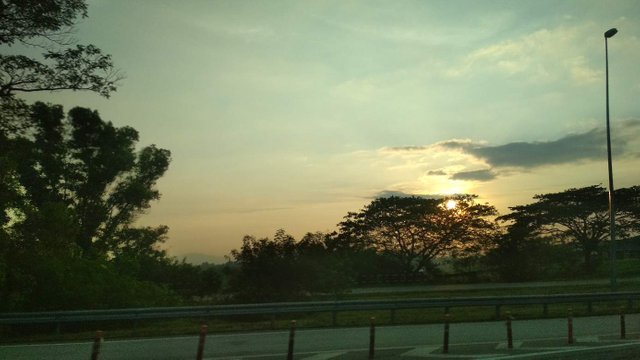 After sunrise, I have sunsets which I took last night outside the mini market where I bought some bread for my girls.
接下来收尾就以夕阳的照片秀给大家吧。这是我昨天在一家杂货店外拍摄的夕阳。夕阳无限好,只是近黄昏。。。酱紫就又一天了。。。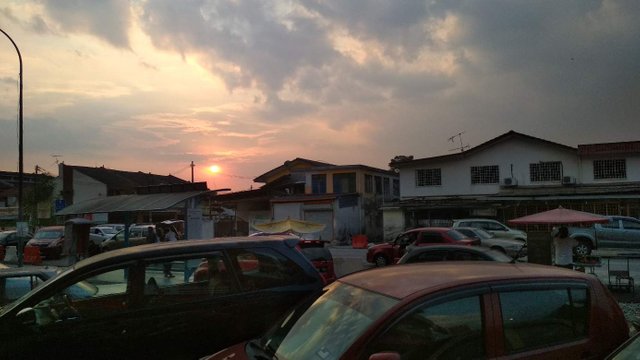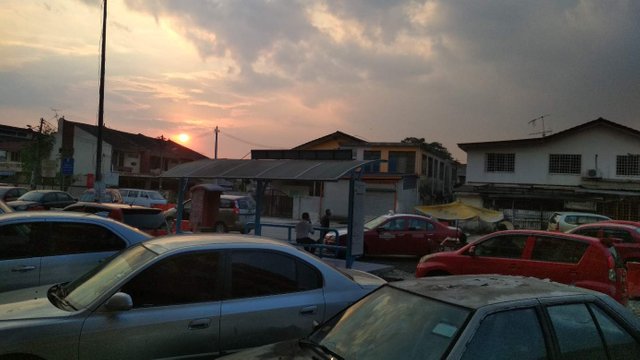 Thank you! With love and hugs! 😘😘😘❤️❤️❤️


Get To Know Me
10 Random Things About Me
【新手村会客室#22】活动达人@elizacheng
Download Partiko Android here
Download Partiko iOS here
Check out @Partiko website here
Posted using Partiko Android