The sparkle of nature when the sun sets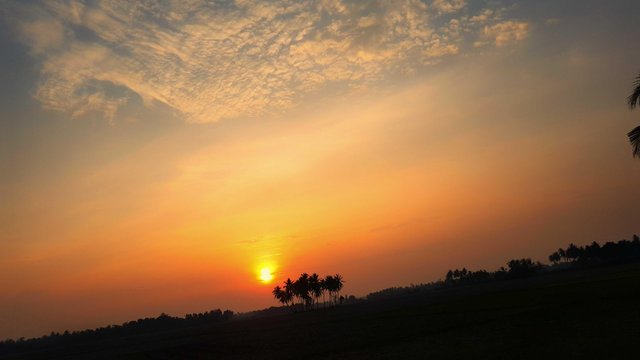 Good evening, my best friend, what are you guys tonight, sure to be healthy, afiat. As always on this very happy night, I will make one of my latest articles, the sun incarnates in the afternoon. Nature is a charm of beauty in various perspectives that we can enjoy in everyday.
The sunset is one proof of God's creation, an invaluable beauty that is in the blue sky, to enjoy the moment of sunset can be anywhere at sea or by the edges of rice fields at once.
Usually when the sun begins to set, the birds fly in search of their cages because nature starts to glitter, which only shows lights that adorn nature.