Harmonic sunset in the cold!
So today when i was going home, i found This beatifull sunset, quite pinkish And red. And If you can notice, you will see the moon Almost full And signing like there is no tomorrow.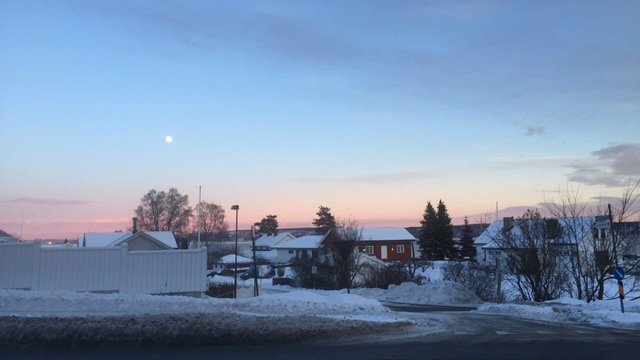 This is Also one of the last times i will pass This point, Which i quite close to my last appartment.