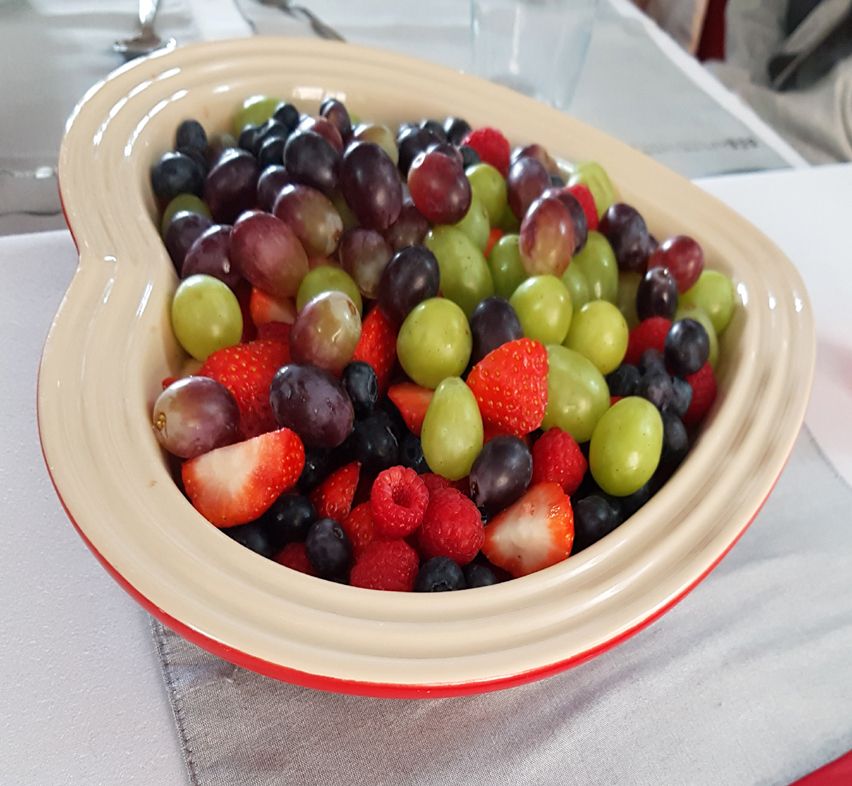 There is no recipe for this, just the fruits you see in the bowl.
This was served at my daughter's Easter feast last weekend. All the usual trimmings and a lovely family meal enjoyed by all.
I had been hospitalised for a week (never experienced a hospital stay before thank heavens) with a Virus, which in turn was Sepsis, and if I hadn't collapsed briefly but suddenly, who knows if I'd survive it?
But survive it I did, The hospital care (Kingston hospital) was excellent and renewed my admiration for the hard pressed NHS we have here. The care wasn't just at the medical level, they were determined to eliminate every symptom before I was pronounced fit, but at the real caring level. Amazing. I was a puzzle to them as I had no pain, just a whole week previously of not eating, feeling heavy limbed and very high fevers.
So I am renewed! So much so that I begin a new role next Thursday project managing GDPR for my old firm. There is nothing like a bad threat to keep one going!
I wish you all health and wellbeing. Take care of yourselves and remember we only have one life to live.
jv