I got some succulents from a grower in the Cape today. I was really worried about them travelling by post as the weather gets warmer but they arrived in good condition. I have potted them up and put them on the heat mat to encourage fresh root growth.
The first is a plant that I always wanted but is very hard to find. I don't know why, apparently they aren't that difficult to grow although they grow very slowly.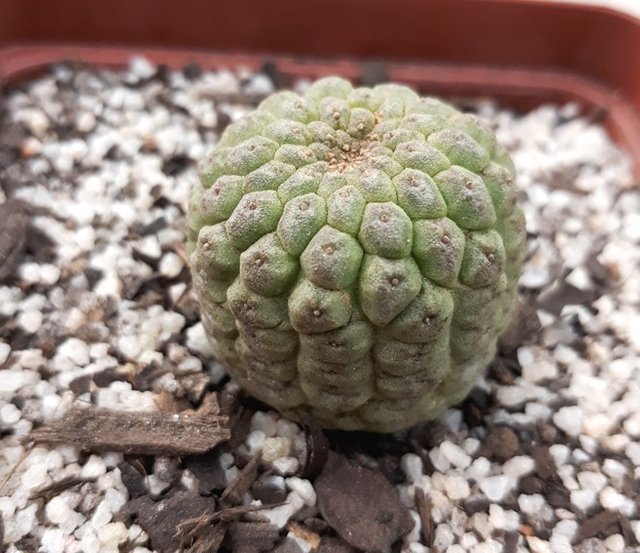 Larryleachia marlothii is a stapeliad so it has stinky flowers. It looks more like a bald cactus than a stapeliad but the flowers are characterisic of the family. I have read that it is also poisonous, containing a rare nerve poison.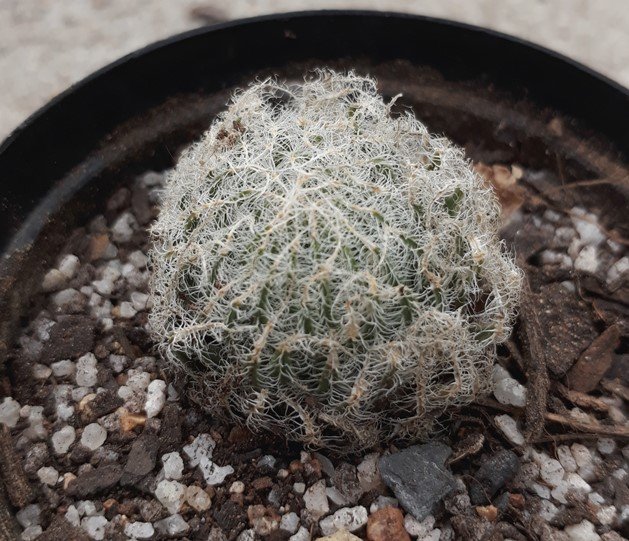 This little bundle of fluff is a Haworthia arachnoida var. setata, also one that has been on my want-list for a while.
I also got some more Haworthia tesselatas which are different to the kind we normally get here in that they have many longitudinal stripes, making a very big grid-pattern on the leaves.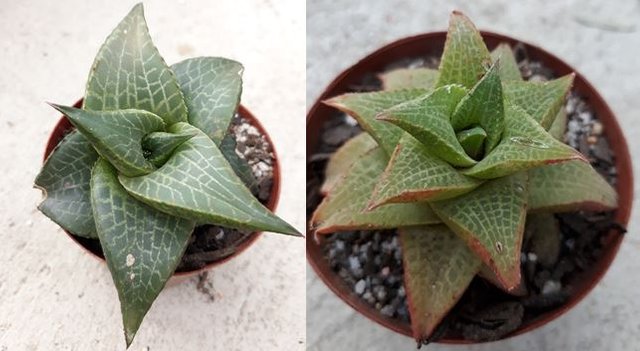 A day or two ago, I was pleasantly surprised to see that one pot of haworthia seeds decided to sprout after all an there are now four. When I said to the person I got the seeds from that they hadn't sprouted, he said that they do take a very long time so I decided not to give up just yet.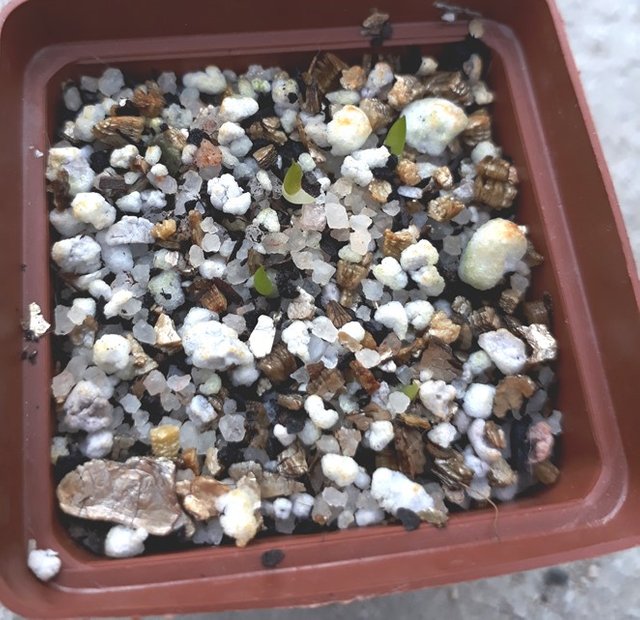 More baby Haworthias at last!