"It takes FAR more energy to fail than to succeed..."
The world has been brainwashed into thinking it takes huge amounts of effort to succeed. So people wear themselves out, exerting all their energy, trying to achieve some freedom or financial gain - yet, they mostly end up broke & battered. What's going on?
If we want success, we have to work hard, putting in lots of energy, right? Wrong.
Let this not be mistaken as the airy-fairy Law Of Attraction theories who say all you need to do is meditate, visualize, and the whole world will come to you - this by no means means there is not action to take along the road to success. Of course, inspired thought may lead us in the direction we need to go, though we still have to exert some energy in taking the first step, the second, and so on...
So how then, does failure take MORE energy than success? If we have to walk a long path, that'd surely use up more energy than if we were to just stop somewhere near the start and call it quits, right?
Well, no.
See, it first takes a shift in perception to understand what success really is. We've been so conditioned into thinking success is some end goal we must struggle and strive to get to, working long & hard, sacrificing, and straining. The masses believe life is an uphill journey with all odd stacked against us. Yet, this misconception lies in opposition to natural law...
This is, in fact, an abundant universe. An acorn does not need to struggle and exert copious amounts of energy to grow into a large tree - it is simply its natural course of destiny. Life isn't simply a hard, mechanic existence in which we must exert complete mental control over - rather, it is a bountiful playground of well-being, which is ours to experience is we only allow and live in harmony with universal laws.
Success isn't something you can chase after. You can, and must, prepare yourself for it - being sure to cultivate the proper mindset and vision. Though, as much as we study, meditate, and focus on creating positive results in our life, success never lies "out there" somewhere, where we can grasp it...
There is a flow in life, to which most resist. We're typically so caught up in "little me," worried about getting enough money to pay the bills, scurrying around, fearful, adhering to the standards of a worldview passed down through generations that does little to serve us, blind to the multitude of abundance and opportunity existing all around us. The more we allow ourselves to become absorbed in fearful imaginings of the mind, the further out of flow we get. The flow keeps on going, yet the majority never jump in, clinging, scared, to the sides, not trusting what lies downstream in the unknown...
/////////////////
I've always had HUGE goals, ambitions, and visions - bigger than I could see. Playing small never sat well with me. It was never a matter of competition, like I had to beat anyone or prove myself - but rather, I recognized how blessed we were to be put in a world with the creative freedom to shape the history of the world, leaving legacies of epic proportions for generations ahead to reap the harvest of knowledge and abundance.
The journey driven by a undeniable entrepreneurial spirit has taken me through years of immersion in study, observation, reflection, and experience - broadening my vision, insight, foresight, wisdom, awareness, and belief in our power to create from possibility, the reality we would most like to live in.
As intensely as I bombarded myself with the works of the masters, to absorb the wealth of timeless knowledge giving formation to an impeccably empowering life philosophy, an irrepressible flame burned inside me, propelling me to exercise my independence and employee my value in the greater service of mankind, both in the business and artistic realms. I had been jumping from project to project - part selfishly chasing money and recognition, partly seeking the thrill coming from the pursuit of a new venture, while all the while aching for the fulfillment of bringing a conceptual enterprise into a thriving reality adding positive value to the lives of millions. I was on a mission to make a difference, though lacking a solid direction & focus. I did, however, end up acquiring knowledge & experience forming the foundation for greater value creation to come...
Along the journey, everything changed upon discovering Wealth Dynamics. Having the core principles of the most ancient eastern philosophy translated into the language of wealth creation, I was given a whole new direction. For the first time, I understood the difference between money & wealth, and how by chasing after money, I had blinded myself to where my true wealth lay; how by following my own path, my talents could be put to far greater use than had I kept being influenced by outside authorities and thought patterns...
Understanding that wealth doesn't come through any particular vehicle, I began building my foundation - clarifying my internal value, developing the perspectives and approaches allowing the recognition of the components of and conditions for wealth creation. Rather than looking to a particular venture as the answer for my financial security, I shifted focus to cultivating the mindset, focusing on getting into flow, how I could be of greatest service.
As I began connect with others following their flow and seeing the world systematically through the eyes of a mechanic, thinking of how I could create value in line with my talents, doors began opening. I began receiving the personal guidance and support of highly successful people. I began seeing more & more exceptional opportunities to create wealth all around me. Though my bank balance was not yet a reflection of my internal worth or desires, I was clearly on the right path.
The momentum has been picking up considerably, with synchronicity occurring more & more frequently. Having followed intuition and allowing life to flow, people up to big things have been popping up into my life, somehow all fitting into a bigger puzzle...
Having started down one path, I've come across another, and yet another. Though what I was up to a few months ago has passed, I am entering a WHOLE new ball game. Most recently, I've just been presented an amazing offer, implications with an extent of which I've always aspired to, knew I was destined for, though had never before imagined in such grand proportions. The life I'm currently stepping into is a blessing, a long-held intention of wealth manifesting in full-color, a spiritual request answered in an avenue for my strengths to be appreciated, developed, and utilized with purpose and far-reaching positive effects. My sights have always been high and getting higher, yet where its always been leading is so far beyond what I ever expected...
At critical moments, reality changes.
Upon facing what is likely the biggest turning point in my life yet, comes the requirement to face what is the brake I've been holding down on the progress my mind & soul have been aching for...
Often words come at the exact time we need them, in parallel to the tests in & of situations in our lives. Here, I am blessed with the gift to fully experience the truth in both sides of that equation, "success requires far less effort than failure..."
I've found in my life, struggling to attain a result typically brings more struggle; aspiring to success typically brings more aspiring; and trying to "find your way" typically brings more confusion and being scattered.
I've found well-intentioned actions are highly ineffective when done from a place of force, propelling oneself to DO because they think they "should," rather than allowing what is to be and following in the course of inspiration.
I've found all the really great opportunities and events in my life have unfolded without any effort on my part, and that having gone into them with the mindset of needing to work hard and take lots of action typically stemmed from and kept me circling in a place of non-acceptance, distrust, and resistance to receiving what was being handed to me.
Though everything happens in line with a divine plan; though I'm grateful for everything in my past happening as it did; though I've learned priceless lessons through my successes and failures - I had allowed myself to become fearful that my past patterns would be a deciding factor of what would come. As I recognized incidences in my past of plans falling through, self-sabotage, enthusiasm in projects dropping, I feared I may never "find" something I'd be good at, who I could collaborate with others & could succeed with, seeing through to full fruition...
See...
Success is guaranteed, if adhering to law. Fully embracing ourselves as we are and following the path we were destined for, there is no room for real failure. Be aware - this is a contextual truth. It is true, within the framework of absolute truth, universal law. Taken out of context in the realm of ignorance & misunderstandings, one is bound to experience confusion and frustration when facing the concept that success is guaranteed. Lacking awareness, one cannot understand. With consciousness and an openness to perceiving reality from the bigger picture, this reality becomes possible...
Any time opportunities have opened up for me, they may have been as a far-removen consequence of having spent years in preparation, developing myself into a person capable of making something of them - yet, my coming into the new realm of possibility for expansion was essentially effortless. It occurs naturally. There's no forcing or struggling. It unfolds as a consequence of being in the moment and allowing it to happen. Sort of like being in the right place, at the right time - the universe has a way of lining things up perfectly.
If instead of engaging in life moment to moment, we choose to struggle, looking outwards for change - we interfere with the flow. If we're bent on achieving success, exerting ourselves in the directions we "think" are correct, we overlook our past & current successes, deafen ourselves to the voice of inner guidance, and blind ourselves to the best opportunities in front of us, even if we are in the right place at the right time...
Therefore, the key is not being in the right place at the right time - which the universe will line up - but BEING the right PERSON, in the right place, at the right time.
Success eludes most people, because they are not being who they are. Giving in to the expectations of others and self-limiting thinking, few choose to walk the paths destined for them. Having chosen an alternative path than that calling us, we will not become the people we need to be when we arrive at those critical moments....
However, when we refocus and get back to our core - when we reconnect to our true selves and follow our "bliss," understanding what it is we're best at and point ourselves in the direction of using those talents towards the betterment of our fellow man, things start falling into place...
The people we need start showing up and reappearing in our lives. The information we need is presented to us exactly when we need it. There's no question as to what action to take, with us doing naturally, without thought, exactly what is required for us to progress to the next step in the journey. Success is unfolding and energizing us...
Now shift focus.
Many of us, at this point, start getting in our own way. We may believe its all too good to be true. We may look back to our past disappointment and failures, fearing we will soon sabotage ourselves. As soon as doubt creeps in and is allowed the space to consume our thought, its negative force grows and drains our energy. Instead of being enthusiastic, grateful, and expansive, worrisome stories in our heads sidetrack us and close off our reception to the well-being already flowing to us...
See - success flows, in areas of our lives we may not even recognize. Wellness is our natural state. There's no struggle needed, only allowance. It doesn't take energy, but in actuality energizes.
Now, failure - what is that but the resistance to success, a refusal to see through the process to the end? Granted, what we may deem "failure" is typically a part of the journey. A child needs to keep falling down crawling before they can walk. Edison took 10,000 attempts at the light bulb before his final success. There are 2 types of failure, then - the crippling ones, leaving one to completely start over some scratch, and those providing direction towards the desired results...
Viewing the guiding failures is bound to be depressing if simply considering them "failures." If thought is focused towards the past's mistakes, perpetuating the feeling of defeat, it's a very low, dense, draining energy. However, perceiving such instances as setback and motivation to continue, an uplifting energy is tapped into. Allowing what happened to be okay, certain that it is just part of the success process, you are now back in the state to move forward confidently in the direction of your potential manifested...
As we focus ahead, confident in the universe's perfection, knowing all is delivered to us exactly when and how it is needed - our energy is freed up; we are able to return to flow, opening to the wellness flowing our way, becoming energized & alive.
Where failure can only occur is in the experience of lack, limitation, scarcity, fear, and disconnection. We can only create a severely unfavorable outcome when we have allowed our focus to be too negative for too long. Most allow their good intentions and desires be slowly & often unknowingly overshadowed by resistance to uncertainty, never tapping into the reserves of human life value within themselves, mistakenly thinking they won't be taken care of & they're not worthy of receiving that they really want...
Nearly everybody - though few care to honestly admit it - is unconsciously haunted by deeply-engrained false beliefs of unworthiness. Few have broken entirely free from the chains of self-doubt, stepping into the radiant, powerful, talented, capable, extraordinary spirits we are...
The masses struggle and scrape by for dollars, because layers of insecurities and resistance distort their vision from seeing the wealth within and believe in the miraculous impact they could have by sharing their light with the world. In this state, they exert more & more energy, fueling the manifestation of their fears. Though they had high hopes and the best intentions, their focus brings them little besides stress, frustration, and emptiness.
On the other hand - in the allowance of well-being, in gratefully accepting our blessings, in receiving the support of our angels, worldly & otherwise - we tap into a reserve of boundless energy....
Success is unfolding as a result of REALLY, truly being who we are, fully.
The extent to which lack appears in our life is the extent to which we've not been accepting ourselves completely, without apology, judgement, guilt, or fear - embracing ourselves with trust, confidence, love. So long as we fail to realize our true value, we will never allow ourselves to receive the success we truly desire. Only when we know and believe in our worth and refuse to settle for less will destiny unfold as we'd like. Only when we let go of the self-perceptions molded by our pasts and give ourselves permission to explore ourselves and share our discoveries with the world, ready to receive compensation for our value, can our life become a receptacle for sustainable happiness, health, and wealth...
...
I've been forced in front of the mirror of exceptional opportunity. As I gaze forward, I see the reflection of a being of incomprehensible value I've known and believed in all my life. And in that same reflection, I also see a less-friendly image carried ahead from the past - the self-doubt questioning whether I'm worthy of receiving the rewards of bringing that value into the world.
On one hand, I am not the least bit surprised I have been offered the key to a world full of greater & greater wealth, learnings, relationships, and opportunities - for it has always been my intention to play big. On the other, part of me lacks the trust in its manifestation, so clouded by the negative emotional residue of the past. I'm 100% confident in my ability to do exceptionally well in any position I choose & commit to. Yet, there's another, darker, dimension to my psyche - a place of fear, in which such opportunities must be too good to be true, or perhaps I made a false impression with expectations I can't live up to, not fully trusting in either myself or the universe to carry forward the clear visions into solid reality, impatient with the realm of linear time & obstacles slowing the progression of ideas into form.
It is here, at this turning point, with this awareness, I discover the truth it takes hundreds or thousands times more energy to fail than to succeed. I see how the universe has lined up all the pieces for me to step forward & effectively contribute my talents to a huge cause. I see how effortlessly its all come together. I feel how marvelous gratitude is, allowing myself to accept my blessings. I feel how energized one can become, getting into flow and focusing on how to be a man of value, following nature's path of least resistance. I've experienced how little effort the unfoldment of success requires.
And, I also see the ego at work. I see it creeping around behind the scenes, refusing to let up control, clinging for dominance. I feel the drain of energy as thoughts shift into "what if's" and "but's." I feel how out of alignment such vibrations of thought & emotion are with who I truly am and what I desire. I've experienced the depths of paranoia and self-destructive delusions, growing aware of how much life energy it consumes, feeding the continuation of mental noise...
While living in the moment, allowing success to unfold, I am so energized, expectant, empowered, alive, vibrant, fulfilled, grateful for all the blessings providing me the conditions for self-realization, transformation, and blossoming into a force of pure light.
And on the flip side, there is contraction, self-repression, a constant unproductive expenditure of life force towards destructive imaginings halting the flow of wellness that is our natural state.
On some level, there may be unresolved karma, as it seems a huge trust issue is triggered and calling for settling. On one side of the ego, there's an over-cautious, distrusting product of a paranoid, greed-driven culture questioning the people I barely know and am jumping into business with. (That comes accompanied with guilt for not trusting fully, an even greater drain). On another side, there's a lack of trust in myself. Perhaps I have not yet completely forgiven myself for where I've strayed from full integrity, having not been perfect all my life, and having been too strict on myself. And then there is the question of trust in my abilities...
It took me a few years to develop full confidence in my DJ talent - I had at first been very anxious to perform at peak potential, fearing the smallest mistakes and playing something that had a detrimental effect on the vibe in the room. Though over time, my unshakeable confidence dominated, knowing my capability full well to do an outstanding job in controlling the energy of a room to a warm, feel-good, fresh, funky, comfortable, enlivening atmosphere. No practice, little preparation, and I'm ready to give a top-rated performance every time - its a natural talent which I recognized right from the start, and having embraced it, followed it, and lived it, the wealth in my life that flows from my passion for and skills in music flows effortlessly.
Entering an entirely new game, that confidence level has yet to be built up. There's room for self-consciousness to slip in, as I'm VERY risk-averse, committed to quality, and hard on myself to perform at the top level. It's easy to overlook the value I bring to the table, because a) I've just been discovering & clarifying it, having had little experience in its application, and b) it comes so naturally to me and is such an integral part of who I am, I give it no consideration to be anything extraordinary, simply viewing it as natural a skill as reading or writing. Failure could only materialize upon resisting the inherent strengths and refusing to follow the path calling for their utilization - accepting the blessings as they come and rising to the challenges put before me with conviction in my abilities, only success awaits. The talent appreciated by others, though I may be new to understanding, I am fully confident in - their surfacing and being welcomely recognized is clear indication of the flow I've longed for, materializing as surely as the fruits of an apple seed. This is success in the unfoldment - energizing, invigorating, and enlightening...
This time around, it's a different type of confidence.
Whereas in my previous ventures, I held a constant hope, dark which under was hidden an impatience & desperation for immediate success, that this would be the project to bring my riches and provide the financial security for the remainder of my life - I've risen to a place of understanding true security only lies within ourselves and our own abilities.
If I were seeking escape from worry, expecting my freedom to come in a few million dollars, having toiled and sweated for years building a fortune - what would happen were it all lost? If I had all my eggs in one basket, where would I be should the basket get run over by a speeding Lexus?
See - the true value isn't in the eggs, but in the hen.
The venture I'm heading into, I'm doing so with full confidence and gratitude, trusting in the power of Truth and Love, despite counter-acting forces may pull at me in the times focus drifts. Yet, I could have only come to this point having developed the value within myself to manifest the opening before me. I've made a quantum leap forward a knowing that even if this particular opportunity weren't to pan out due to factors outside of my control, I have built the foundation to attract and create equal or greater opportunities, having discovered how to harness the power of focus and work with the factors within my realm of control. The world looks far brighter, laced with gold, having realized
The success has flowed effortlessly. And in the hours that have followed, have come test after test of whether I will accept it or not. I've got a long ways to go in my spiritual development until the ego completely quiets down - feeling as though self-doubts are inescapable as a human, something simply to detach from rather than get consumed by. Though perhaps, the ego will never cease its resistance, for it is the only true opponent. It is the ONLY force which can ever hold us back from true freedom. Only in giving in to its dramas, letting our energies be sapped by its insatiable hunger for our spirit, can we fall short of our potential to transform and transcend to higher & higher levels of success...
If we're feeling down, over-worked, our energy being consumed at a faster rate than we can keep up with - let us step back and observe the ways in which we are causing our own failure. We can only ever head in one direction at a time, and if what we're doing feels like hard work, we are not on the path of success. If we're feeling enlivened, joyous, vigorous, light, and full of stamina, let us celebrate this success, and bottle it up in a vividmemory we can call on and use to guide us back onto this path should we stray from time to time.
Life not need be an exhausting endeavor. We need not toil away in agony to produce the results we desire, for so long as we are in a negative state, we're heading in the wrong direction. Exhilaration, excitement, bliss - these are the signs we are on the right path. Disband the notion it takes too much effort to succeed, and let success be yours with ease. Abandon the resistance to life in its fullness, and embrace the bountiful glory of your true essence...
Energize yourself to the fullest, allowing success to unfold, so you can be an evolving being shining light forth into the world, finding fulfillment in the dance of life...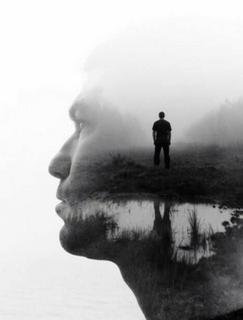 ~ written November 2009