When Grass grow in water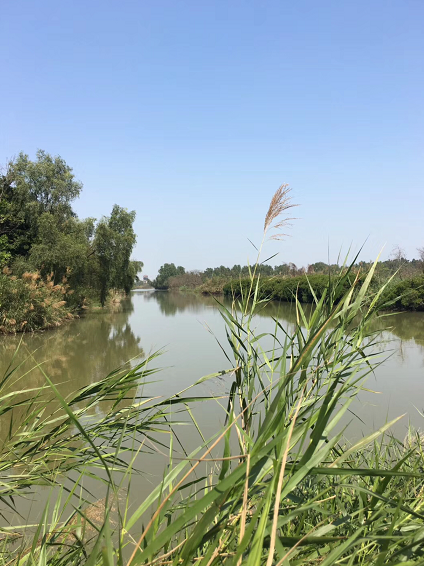 The last assignment , I have to portray Sunshine with Grass.
This time round I did Grass image with water or some how growing in surrounding of wetland.
Unfortunately, there are no birds to be seen. How disappointed I am. There always some birds around this area most of the time.
Anyway it did come up good I managed to get the reflection of the water.
Ha ha ha it works all the time.
I did got bitten by some mosquitoes. Couldn't taken the photo of them.
I hope you all will love this one.
Regards
Su