I've been recording like a mad man and here's my equipment -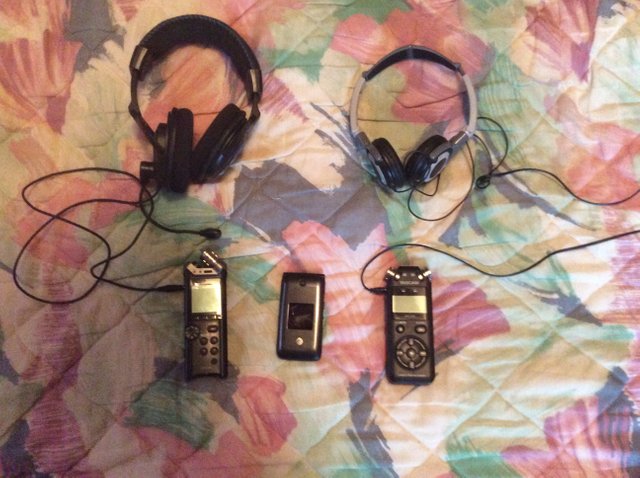 That's right, two handheld tazcam recorders, two headphones, and a flip phone. I'm lo-fi for real yall!
So here's the process -
put an instrumental on the flip phone
set one of the tazcams face level in the bathroom
plug one of the headphones into the flip phone
press play on the phone for the instrumental with one hand, at the same time press record on the tazcam
rap until instrumental is done
plug the headphones into the tazcam and set it on overdub
start overdubbing and doing ad lips
BAM! A track has been born!
I only got like two more songs to do and "How do K.E.N." will be done! Then it's time for @termitemusic to do his magic!
Then yall will be able to hear my best album yet, by far!
Enjoy and One Love!
Upvote and Resteem!!
Support #thebag, or get put in a body bag!!!
Support SMA or be DOA!!!