Spakfill My Heart, Spakfill My Heart (wip)
(spoken to the tune of 'Kickstart My Heart - Mötley Crüe')
---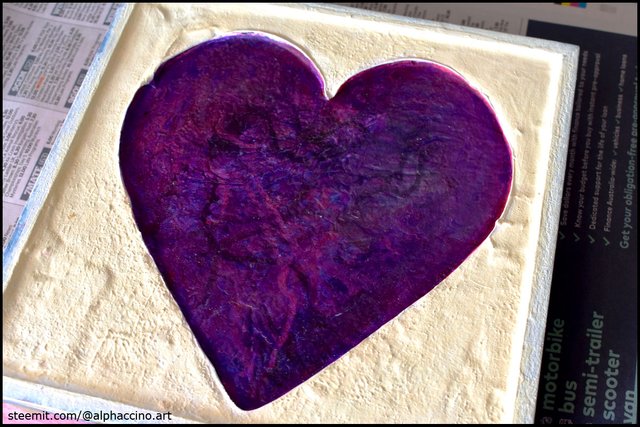 ---
This cradled board was heading for the rubbish-bin but alas, it must've gained some life points along the way, as it's been given an extended lease on life to live again as a completely new artwork.
As an artist, I loathe to waste anything, especially a used canvas or board that didn't turn out so well. Sometimes, you just want that piece out of the house and it's really easy to sacrifice the canvas... but then other times, something will catch your eye and before making that final throw, you think 'hang on, maybe I'll try something first, before I chuck it' and you end up making something completely different to what you started with.
---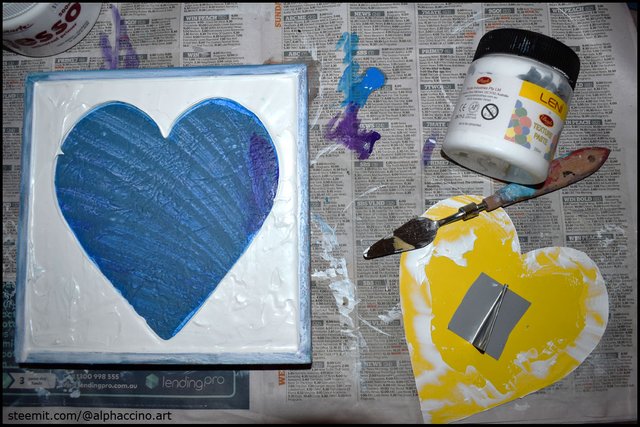 ---
This turned out to be one of those times... I had recently bought some texture paste and my thought was that I could use the board to practice on and that way, it didn't matter so much if I messed up.
So, I started out by creating a negative space in the shape of a heart. This was achieved by building the paste up around the sides, then pulling the cut-out heart shape through from the bottom which also brought up the paste, thus creating the negative space.
---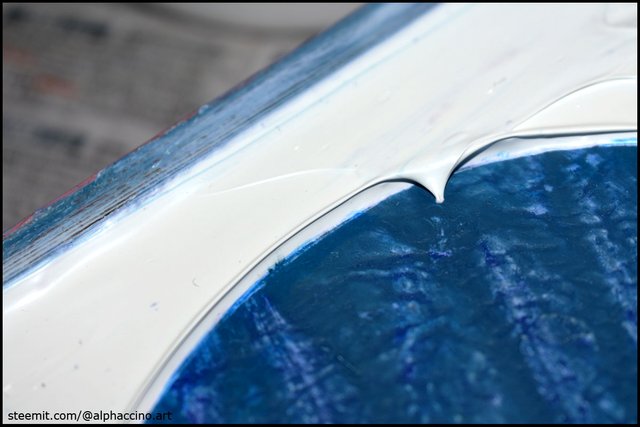 ---
Wanting to try out another recent studio purchase, I grabbed some gloss medium which was mixed with paint to create a whole lot of different coloured glazes... when I started playing around with the glazes, I got some really interesting effects.
---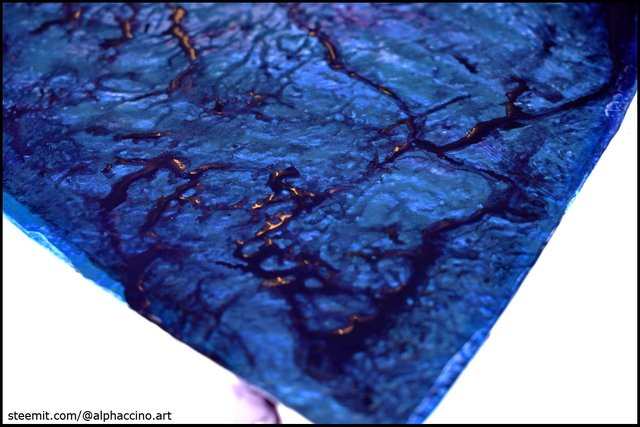 ---
You can definitely see where I'm going with this now, can't you?
Anyhoo, there's still a little way to go before it could called a finished piece however, the artwork has most certainly earned it's right to stay in the KEEP pile...
...besides, I haven't finished playing with the glazing yet...!
---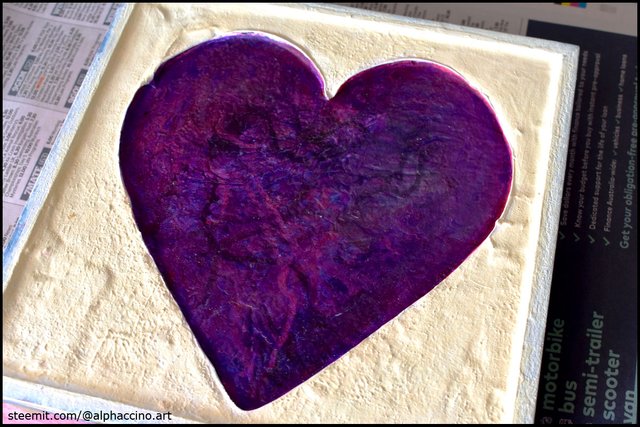 ---
Reference: Spakfilla
| | |
| --- | --- |
| | Selleys Spakfilla Rapid is a ready mixed, lightweight, quick setting filler designed for both interior and exterior use. It fills holes and cracks in walls, ceilings, doors, windows, with a single application and comes complete with a filling spatula for ease of use. Suitable for use on plaster, wallboard, wood and plasterboard surfaces. src |

Thanks for stopping by and reading my post, I really do appreciate your time.
And remember to keep smiling, it makes people wonder what you're thinking...!

If you enjoyed reading my post, please follow, comment and upvote.
All photos, stories and graphics are my own work unless otherwise noted.


Make your own steemitboard footer with this post by @arcange
Last update: 23 July 2019

Proudly representing


Proud supporter of @steeming-hot