Win STEEM POWER for a Fellow Steemian!!! #stsl - Share The Steem Love Compettion No 27 is now in session!
Hi everyone!
Welcome to the first installment of my newly revamped Share The Steem Love Competition.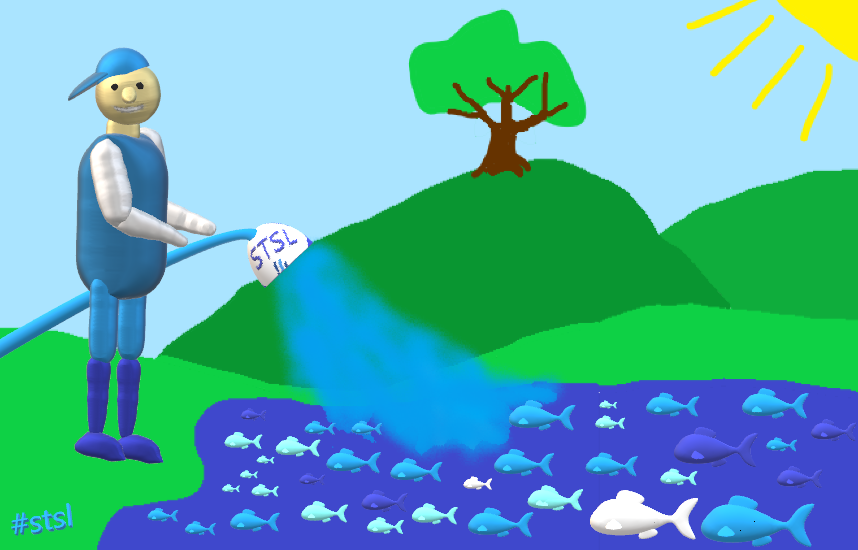 This is Round 27 of my competition, and I am loving my mission of sharing the Steem love with as many people as I can. My mission to Share The Steem Love is all about helping hard-working Steemians who are adding value to their communities, and posting great content, to grow their account through upvotes and running competitions like this one. #stsl is all about building community, and encouraging us all to support each other, and Share The Steem Love. So let's get on with it!!

How My New Competition Works
My new competition works exactly the same as my old one, except the way the prize is awarded has changed. No longer will you and your nominee share the Liquid rewards of the competition post. Instead, your nominee, should you win, will be awarded the entire liquid portion of the post, transferred to them in the form of STEEM POWER! The SP portion of the post reward will also be delegated to your winning nominee for a period of 6 months!
In addition to this, both you and your winning nominee will be added to my Prizewinners voting list, to receive upvotes from me on your posts for 60 days. That means you could win some upvotes, and you nominee could receive quite a good boost to their STEEM Power balance, and help them move in the right direction here on the Steem platform.

How To Enter
Entering is the same as before. Follow these simple rules, and you and your nominee could be the next winners of
#stsl
- Share The Steem Love Competition!!

The RULES:
The Rules are pretty simple. Follow them and get the word out to your community to support you, and you could be the next winner of my competition. Here are the rules...
Upvote this post and resteem it. This will boost the reward pool and exposure of the competition, and give you a chance at winning more SP for your nominee. The SP rewards portion of this post will be awarded as a 6 month delegatoin to the winning nominee.
Find someone on Steemit who is posting great content and making a positive contribution to the Steemit community, and who you feel deserves to get a few extra upvotes as reward for their efforts, and do the following:

In the comments section of this post, tell us who your nominee is, what country, and community tag you are a member of and are entering under (England, Japan, Canada, South Africa, teamaustralia, thealliance, steemsilvergold etc... you get the idea), and why they should win Some extra STEEM POWER, and 60 days of upvotes from me.
Put a link to one of your nominee's recent posts, no more than 2 days old.

Get your friends to come and upvote this post, and upvote your nomination. Remember ALL liquid rewards go to the winning nominee in the form of Steem Power. The bigger the reward, the bigger the prize!!
I will feed in some information about the top 5 nominations from different communities by vote count, including reputation scores, SP Balances, post frequency, post length, and average post payout value into my AI engine, and calculate a winner. My algorithm is "Top Secret", and subject to many variables (possibly, but probably not, including the current moon phase, and price of chocolate at the corner store), and may carry a certain amount of subjectivity factored in.
Self- or Bot- upvotes may result in a 25% Score Penalty. Auto app upvotes (like eSteem App) and voting trails may also be deducted from your vote total.
When the Post pays out, the winning nomination will be calculated, and the prize awarded. See The Prize section below.
If there are no nominations, the SBD prize pool from this post will be put towards renewing my SP leases, and my master, @bmj will choose an entry from one of my previous competitions to add to my prizewinners upvote list. @bmj's decision will be final, and not up for discussion.
The decision on who the winners of my competitions are is final, and no protests will be entertained. This is about Sharing the Steem Love, and not who is "entitled" to claim a prize.

The Prize
This is where we are changing things up a bit.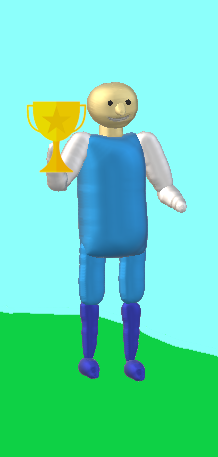 There will no longer be a liquid STEEM prize, but rather the SBD and STEEM portion of the rewards will be awarded to the winning nominee in the form of STEEM POWER.

The winning nominator no longer receives liquid rewards, bu will have the extra satisfaction of knowing they won some STEEM POWER, and a 6 months STEEM POWER Delegation for their winning nominee, and so have helped to build their account just a little bit more... That's what sharing the Steem love is all about!!

Both winning nominee and nominator will be added to my Prizewinners voting list, and will receive upvotes on their posts for 60 days, with a limit of 1 upvote per 22 hours as per my voting settings.

That's it!! Seems simple enough, right? So what are you waiting for? Go out and find someone who could use a boost, and get your nominations in now!!
Good Luck!!