A very important stretch its the iliopsoas stretch. We spend a lot of time seated and this muscle tend to increase his tension. So:
Start: One feet on a chair and one hand on the same chair for balance.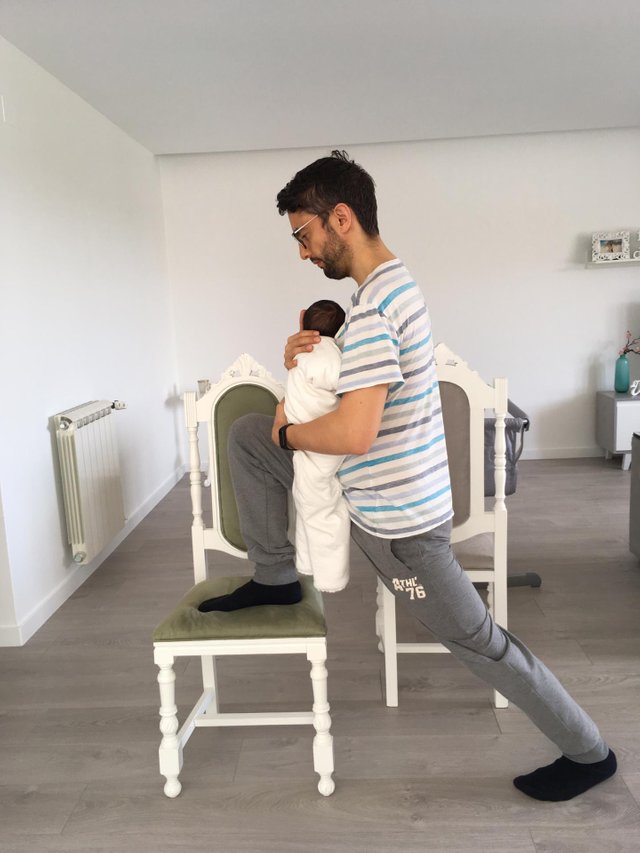 Execution: Move you pelvis forward but keep your body straight. Then come back and repeat 10 times. You should feel the stretch in the anterior part of your hip and in the calf too.
Main Objective: Stretch the Iliopsoas and calf.
Alternative: You can do it on the ground, without a chair.
Observations: Be careful with your balance. Don't lean your body forward. If you do this the stretch will lose his efficient.