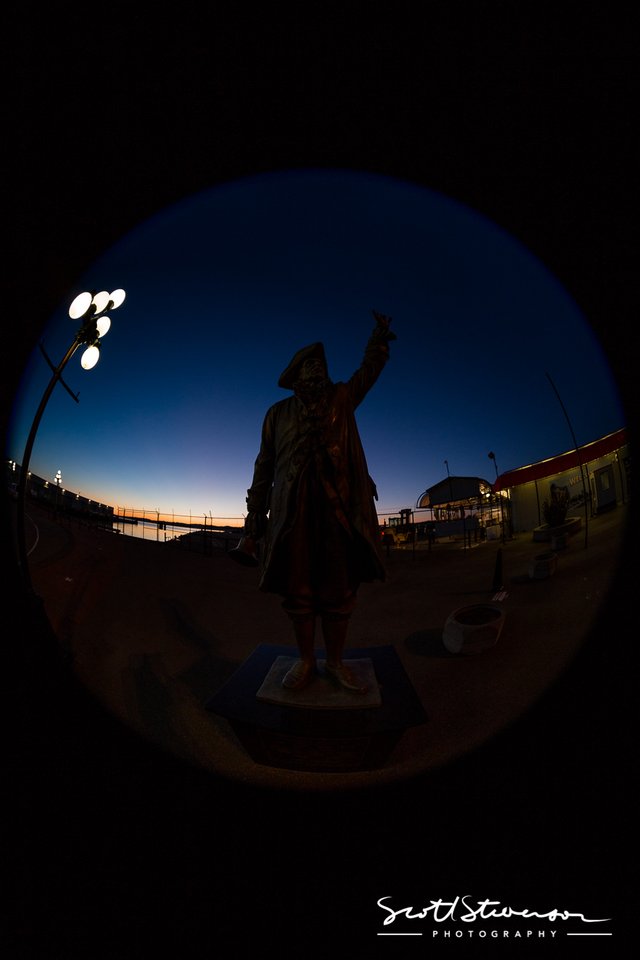 Fading light on a classic figure. Shooting with new lens is a ton of fun. I rented a Canon circular fisheye lens to see what kind of different perspective I could create with it.
Spending some time wandering around one of my favourite places in the city I came across this statue as the back drop. the lens worked beautifully. The circular effect is very unique.
Thanks for reading and enjoy your weekend.
Scott
For more images and stories - http://www.scottstevensonphotography.ca/