Picture #4: Multiple Moons In The Sky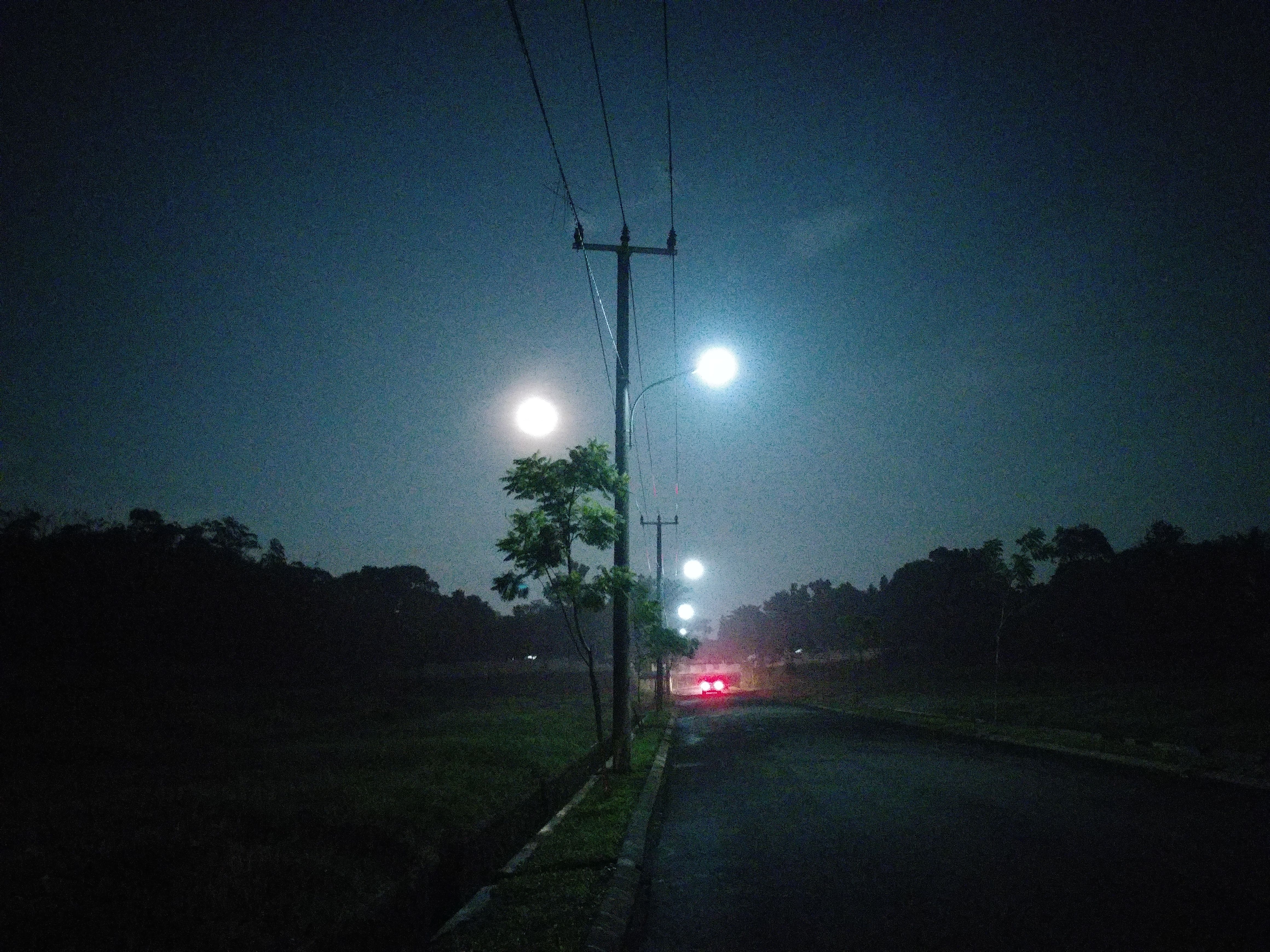 It was 5 am yesterday morning. I was on the way to bus station, to catch bus there so I can go to work in Jakarta. No fog that morning, made the street little bit clearer to see.
When I looked at the sky, I see the moon at its finest. In orange color, the moon looked bigger and shined so bright. I tried to take a pic of it with my handphone. I failed, I didn't get good pics of it. I think I need better camera to capture the moment. But I don't have it. So I put my handphone back into my pocket and continue my way to bus station.
Later at night, I looked back at my gallery, and see this pic. I saw many moons. The low quality camera made it beautiful the way it can be, I think. So now I share the pics. So sorry for the bad quality, but it's still pretty, right?
Tell me, what's your first impression when you look at this pic?
this pic taken with LG V20, auto setting
special thanks for @cryptosharon for this amazing horizontal ruler. You can see @cryptosharon beautiful rulers here

Bahasa Indonesia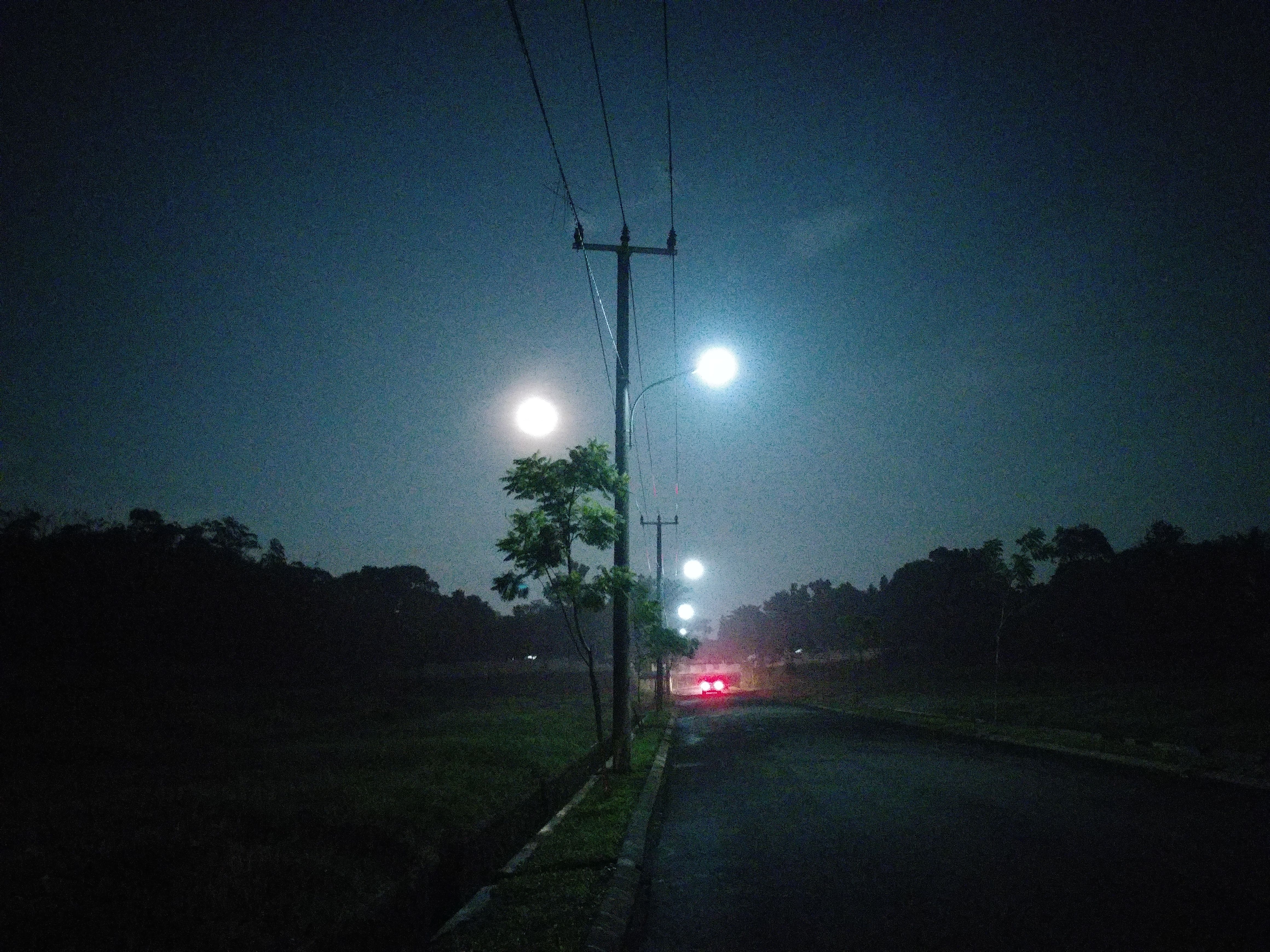 Jam 5 pagi kemarin. Saya sedang menuju ke terminal naik motor. Sudah sehari-hari kalau tidak sedang mengaudit di luar kota, saya berangkat jam segini. Biar nggak kena macet, mending berangkat pagi sekalian. Maklum, rumah saya di Jakarta coret, butuh sedikit perjuangan untuk ke kantor.
Pagi kemarin tidak ada kabut, membuat pemandangan di jalan lebih jelas. Sampai ketika saya melewati sebuah lapangan, terlihatlah sang bulan. Bulan kali ini terlihat lebih terang, lebih besar dan lebih cantik dari biasanya. Sampai-sampai saya harus berhenti menatapnya (kalau istri saya tau saya sampai begininya liatin bulan, bisa jadi dia bakal cemburu). Saya pakai kamera HP saya, jepret!!
Hasilnya tidak terlalu bagus. Kamera HP mana cukup untuk mengambil foto bulan. Yang terlihat hanya cahaya bulat berwarna keemasan. Tapi cahaya lampu jalan yang ikut terambil membuat seolah-olah bulannya jadi banyak. Hmm, lumayan bagus kan?
foto ini diambil dengan kamera hp kualitas seadanya LG V20 dengan settingan auto, tidak sempat bermain settingan karena harus buru-buru ngejar bus