Out and about on my run at lunchtime today, and I happened across this beauty! I loves me a little bit of graffiti, and I loves me some Adventure Time. Stumbling across both of them at the same time? That shit's Algebraic!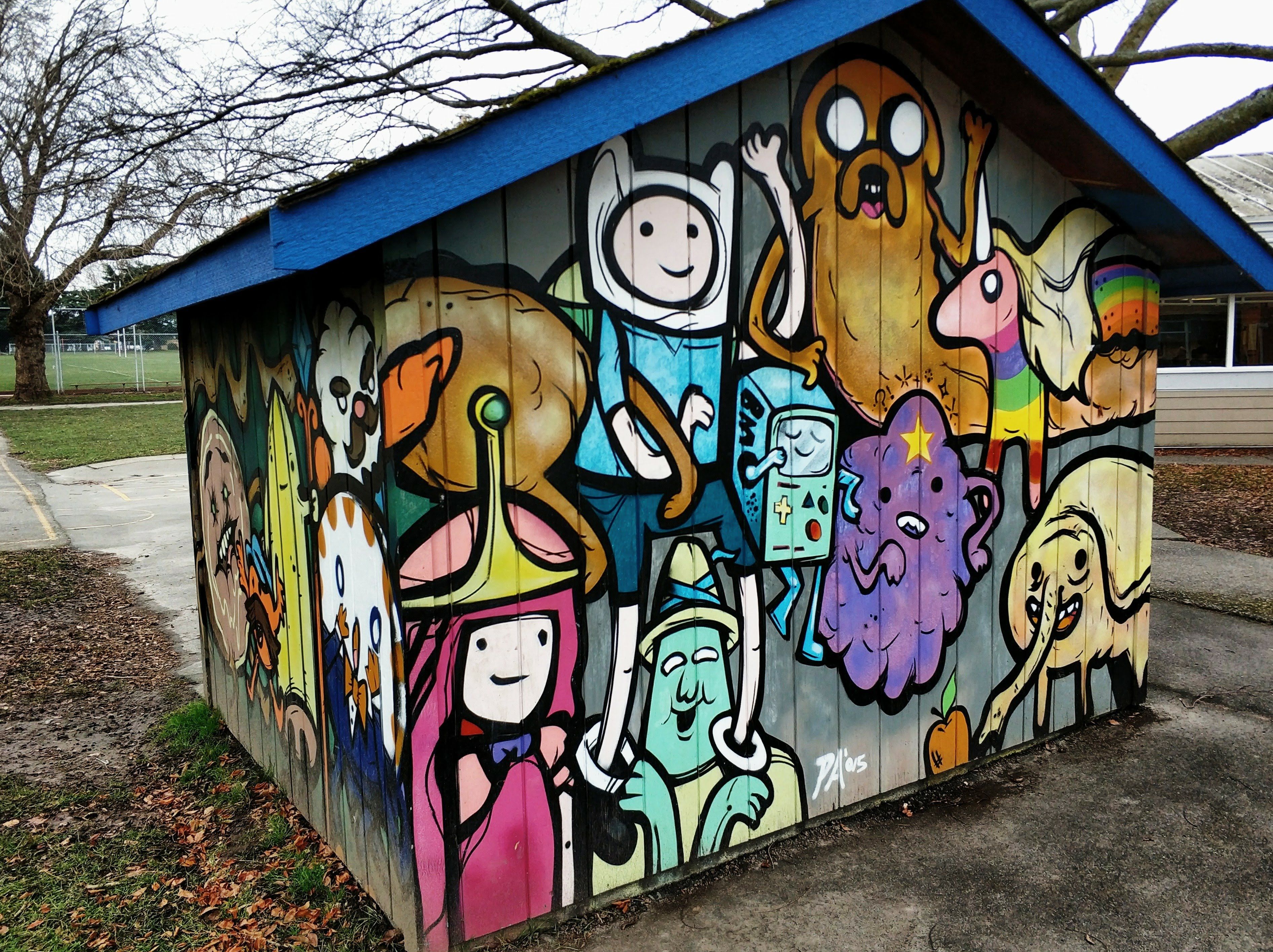 Storage shed (I'm assuming) at a local community centre in Victoria BC
I had to stop, pull over, freeze my balls off, and take a picture of this. Kudos to the artist! You've got style, and grace.
Not gonna lie, I'm definitely a huge fan of the Magic Man! Always gets interesting and hilarious when he pops up.
Who's your favorite character? Spoiler alert -- there IS a wrong answer.