You get three types of street photographers.
The first group are the photographers that consciously go out to capture a specific setting or a specific happening
The second group are the photographers that make sure their camera is always with them and they capture life as it happens.
The third group are a mixture of the two above. Sometimes they go out with a specific idea and sometimes they just photograph life as it happens.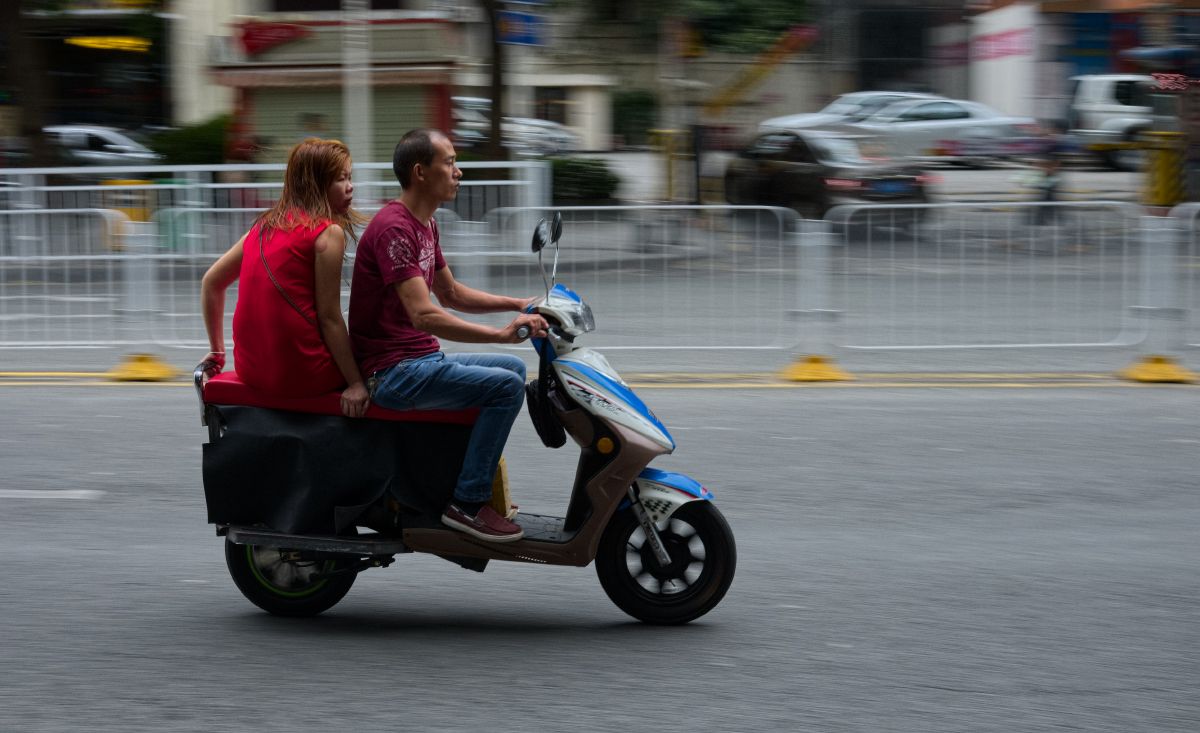 I belongs to the last group. As a hobbyist photographer, I try to have my camera with me most of the time, just for in case an opportunity arises that is worthwhile capturing. But I also sometimes plan a street photography photo shoot in great detail in order to capture a specific event or environment (such as my visits to Dafen Art Village in Shenzhen).
The photographs I want to share in this post falls into the second category. I cannot recall the exact situation but I was waiting for a bus during lunchtime when I noticed that an abnormal number of motorcycle commuters are passing by the bus stop.
I had my camera with me and decided to take a few photos. Because it was the middle of the day, the light was not great, so I decided to slow down the shutter speed and try my hand at some panning.
At least the panning will isolate the passersby a little bit from their background.
And then I got lucky.
One motorcycle driver (and his passenger) notice me just as I pressed the shutter. Obviously, I only saw his facial expression once I have downloaded the photos to my computer, but this is what makes it worthwhile carrying a small camera with you all the time.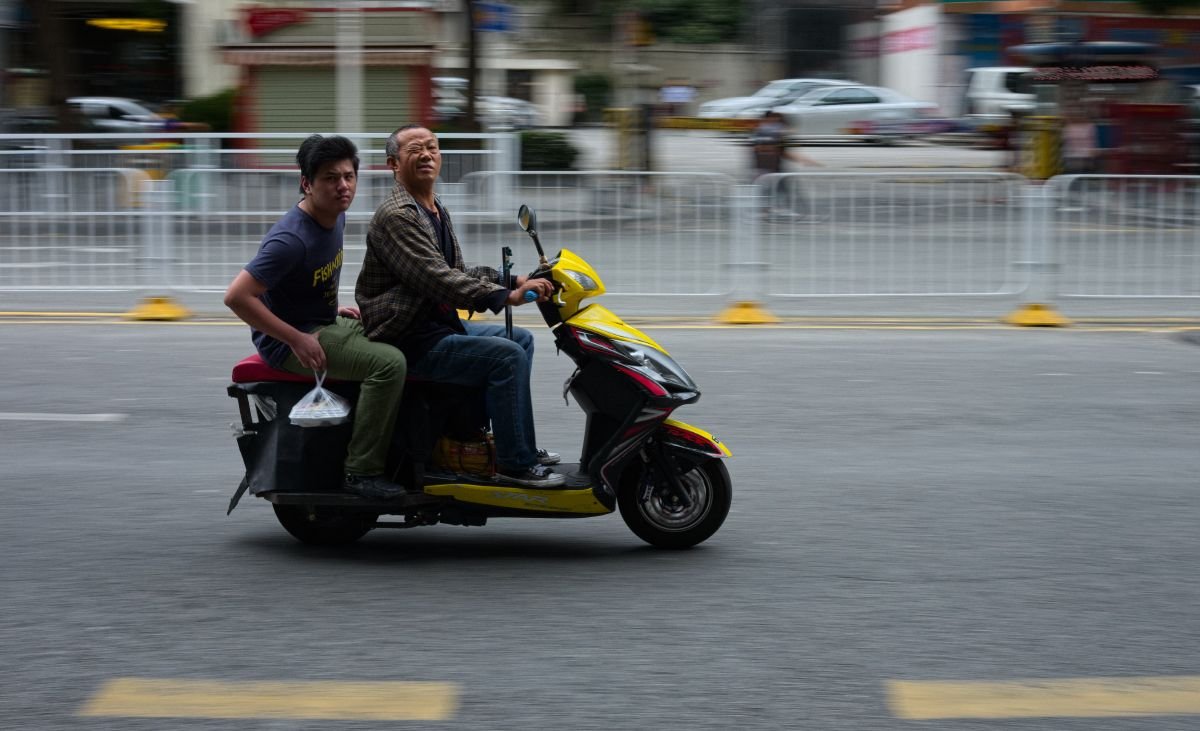 This is my entry into this week's #streetphotography challenge organised by @juliank