Sharing my entry for @juliank's #streetphotography challenge.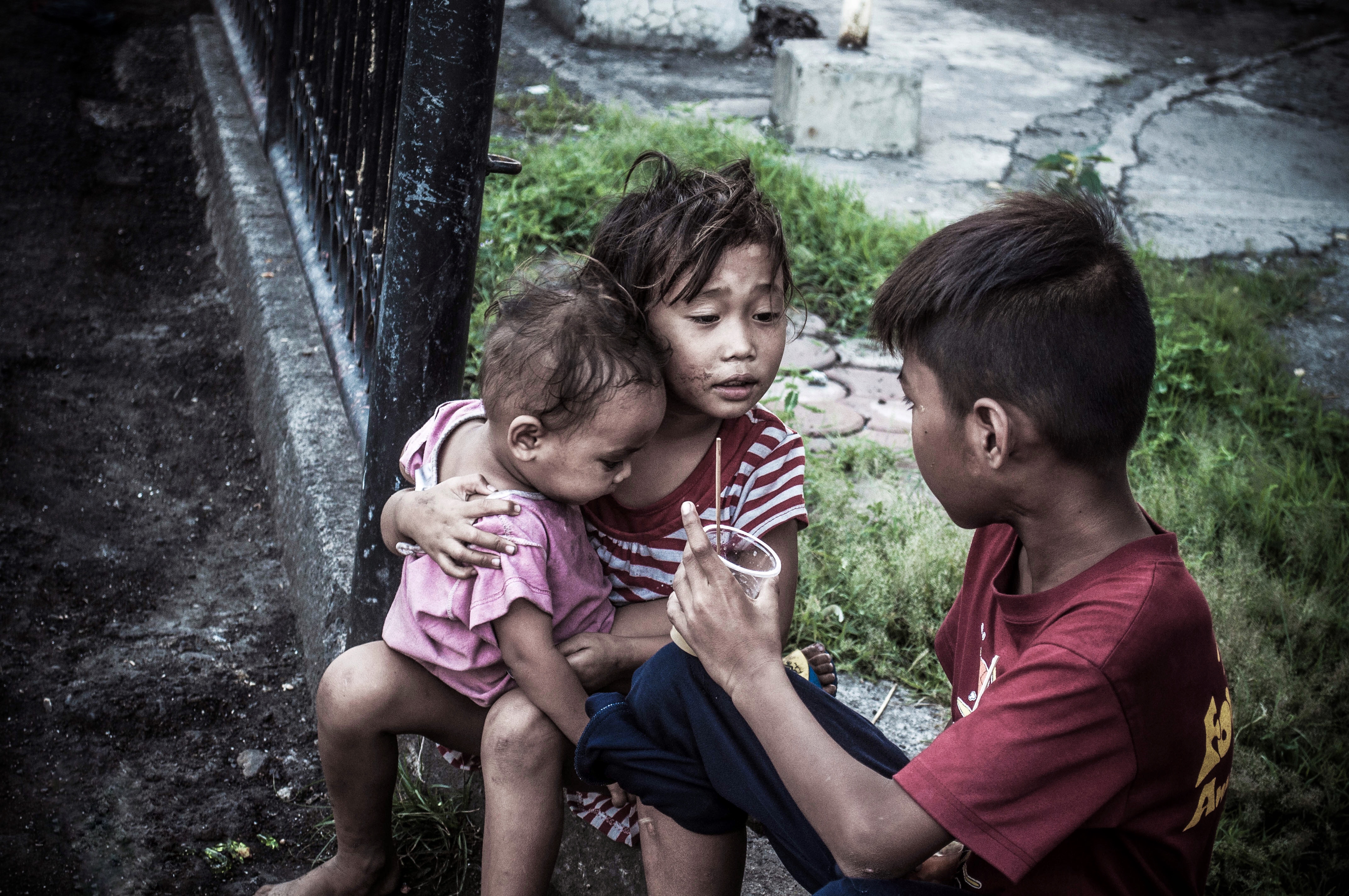 (using Nikon D5000 for this photo)
Photo taken in downtown area near Cebu Metropolitan Cathedral.
As I was walking along the street near the church, I saw them sitting on the sidewalk, they were eating and talking, the older brother was trying to give food to their youngest sister. Everytime I see this right in front of my eyes, I feel crushed because of the situation. There are so many factors why children are pushed onto the streets: (1) poverty (2) family relationship factors (3) peer-gang influence. Actually the government provides programs to families or children on the streets. But some of their programs were being ignored, they don't want to be involved and just living on the streets. Sad to see how some families and children are surviving outside. Children on the streets need to be educated and assisted.
Thank you for reading my post.
Till next time. 🙏☺️