This is what I found while wondering around the Wroclaw, intriguing wall painting/ W czasie swoich wypraw z aparatem po Wrocławiu natknęłam się na ciekawy mural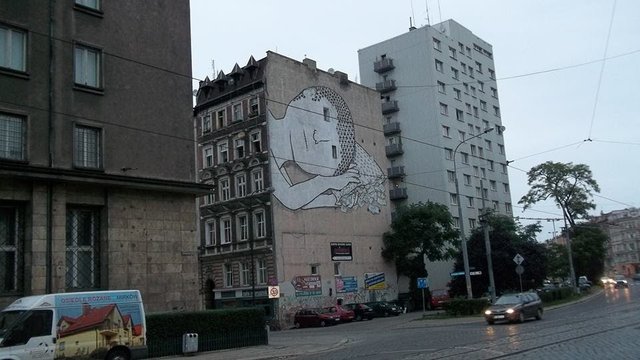 Jak to zwykle była w przypadku sztuki ulicznej, artysta przekazuje obrazem wiele znaczeń.
Jak myślicie: Co autor chciał nam przekazać tym dziełem?
In street art, the artist gives many meanings to the painting. Usually there may be whole story to be told out of one peace of art. What do you think: What did the author want to tell us about this work?
Source: my photo album of my adventures with the camera :)
Źródło: mój album ze zdjęciami z wypraw z aparatem :)