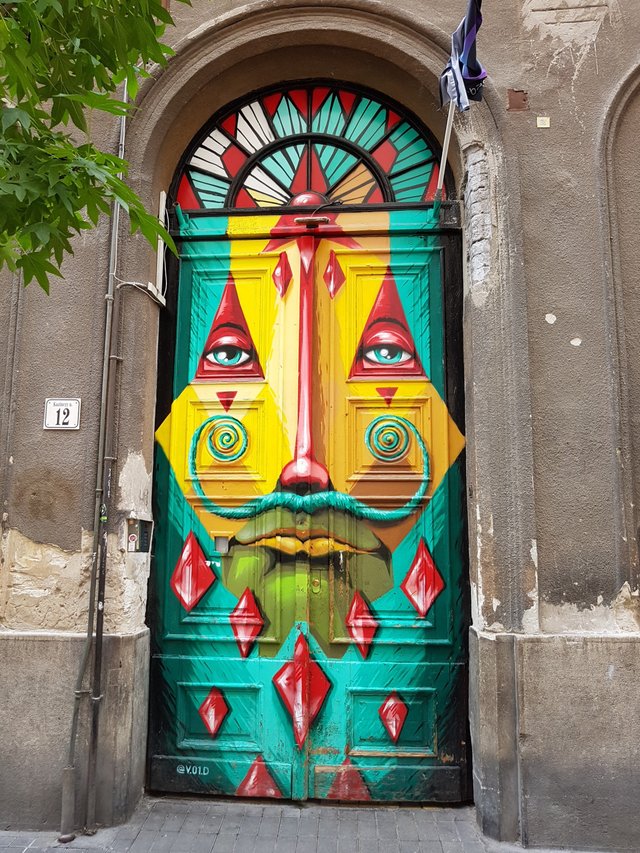 ---
I love flea markets, but I love artworks on the streets even more!
I love hunting hidden treasures at flea markets, but we didn't go to many yet since we live here.A few weeks ago I read about one nearby and we decided to go ahead and walk there to see if it was any good. Soon we found out that the flea market was in a very cool bar (open air) that we visited before when there was a farmers market during the weekend. Apparently once a month there's a flea market. I was more impressed by this painting than the market, as that wasn't worth visiting at all..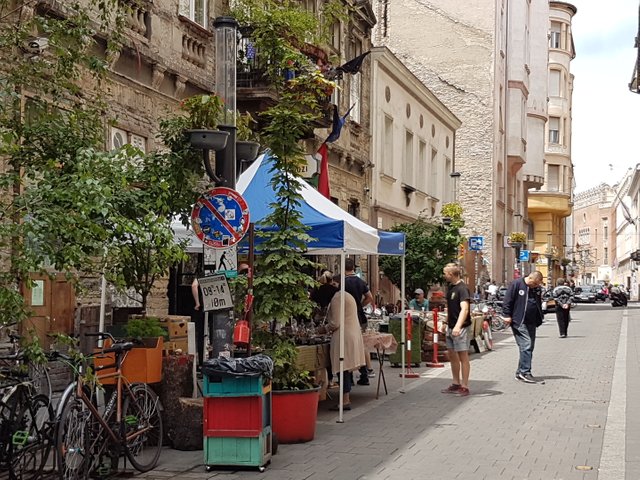 The painting was on a door just before I took the picture of the market. I looked up the artist, it's made by Gergely Void, if you google his name with @V.01.D behind it you will find more of his artworks. I'm not sure if I saw more of his works in Budapest, because there are plenty of murals in the area as well, but from what I found online in the images, I think this door stands out. These kinds of artworks always lighten up the sometimes dirty looking streets, and during summer they even look cooler when the city is filled with happy tourists everywhere.
Do you like murals and these kind of artworks? Do you ever stop to have a good look at them? I always do.. some can be very interesting when you take a moment to really look at the artwork.
Picture taken by me with my smartphone...
~Anouk