Can I stream BBC outside the UK with a VPN? Is VyprVPN a good solution?
BBC is one of my favorite TV networks in the world. In an era in which more and more content is produced by the streaming networks such as Netfix, Hulu, and Amazon, BBC is one of the actual TV networks that has managed to stay up to date and still create some of the best TV series in the world today. And considering that BBC iPlayer is free, makes it much more interesting to most people than Netflix, Amazon Prime and Hulu where you have to pay a quite high monthly fee.
That is why people from the UK still want to stream BBC as they go abroad, and it is why people outside the UK are eager to get free access to BBC iPlayer, no matter where they might be in the world. But, is it possible to watch BBC iPlayer abroad using a VPN? Is VyprVPN a good solution for those eager to stream His Dark Materials and other series on BBC?
Can you unblock BBC using a VPN? Yes and no!
If you consider using a VPN to stream BBC abroad, that is possible. But, it can also be hard. There are lots of free VPN providers out there, but they are both spying on you, stealing your data, and they are blocked by BBC. There are lots of VPN providers that you have to pay for, but that doesn't guarantee you that it will work with BBC iPlayer. That is why so many people keep on seeing error messages such as this one as they try to stream BBC abroad (both using a VPN and without a VPN).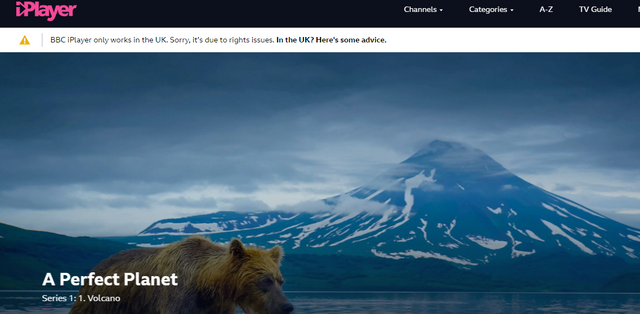 BBC iPlayer only works in the UK - a typical BBC error message if you are abroad or using a VPN to stream the content.
But, even though most VPN services are blocked by BBC, there are still some holes in their defense. And that leads us to the next question. Can VyprVPN be used to stream BBC iPlayer (and other streaming services and TV networks) if you live outside the UK?
Can I use VyprVPN to stream BBC abroad?
VyprVPN is a quite brilliant VPN provider, and their VPN service is using the most modern, best, and fastest VPN protocol currently available, the WireGuard protocol. Besides taking your security seriously, they also have a VyprDNS running within the VPN service, and that makes this really cutting edge. Do you know why?
VyprVPN has selected a few streaming services and TV networks that they make easily accessible to all users. So, no matter which VyprVPN server you connect to, if you decide to visit the BBC iPlayer website, you will be able to stream the content there, no matter where you are in the world. While other VPN services will require you to connect to a server in the UK for it to possibly work, you can connect to any VyprVPN server and stream content on BBC iPlayer. In the same way, they make it easy to watch Hulu, Amazon Prime, and Netflix no matter where you are in the world.
Isn't that just brilliant? VyprVPN is also one of the most trustworthy VPN services as they have a full refund policy valid for a long time, and they are seated in Switzerland at an actual location that you can find on Google Earth. The leadership is named on the website, again bringing trust and credibility to the brand. In other words, if you want to use a VPN that keeps you safe and helps you stop worrying, go for VyprVPN.
VyprVPN has some great discounts available so if you want to try this to stream BBC iPlayer or some other popular streaming service online, or maybe just to be safe as you work from home due to home-office coming as a consequence of COVID-19, or something like that, this is a good solution.
---
Which is your favorite show on BBC iPlayer? What is your motivation for streaming BBC iPlayer abroad? I am a big fan of Cuckoo, even though the show dropped quite a lot in quality after the disappearance of Adam Samberg after season 1. The second and third season were still good seasons, but the final two seasons were somehow quite boring.
His Dark Materials is a fantastic journey into a magical world, suitable both for kids and adults. Killing Eve, however, isn't for kids at all, but if you like a mixture of brutal and funny incidents as a killer and an investigator gets obsessed with one another, that is a show worth streaming.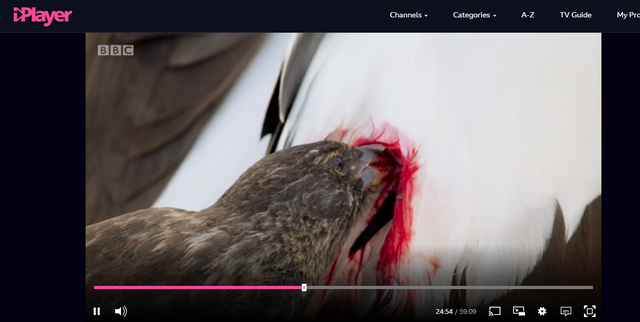 I am watching BBC iPlayer with VyprVPN
---
Enjoy watching BBC online with VyprVPN. If you want to read even more Internet security and VPN related articles, make sure to follow me here on Steemit. You can also ask any question in the comment field below.
Looking for even more articles? Why not read my article on the best VPN services for Netflix and streaming in general in 2021? And what about IvacyVPN? Is that a good solution for Amazon Prime in 2021? Read the articles for more information on those and other interesting topics.