LWSDebugOut.txt File Gets Huge! Important Advice For Streamers Using Logitech Webcams
If you have a Logitech webcam, and unplug it after use... every second the webcam is not plugged in, it creates ping-type error entries in a .txt file located in C:\Users\your_username\AppData\Local\Temp... which grows and grows uncontrollably, taking up valuable disk space!
Error codes:
CDeviceInfoMap::GetDeviceFriendlyName() - !pDeviceInfo - failed m_DeviceInfoMap.Lookup(lDeviceID=: 0
.\DeviceInfoMap.cpp
Line: 313
CDeviceInfoMap::GetPnPId() - failed  m_DeviceInfoMap.Lookup - device ID: : 0
.\DeviceInfoMap.cpp
Line: 406

---
As you can see here, mine was ~375MB... @o0pepper0o's was >850MB by the time I checked! lol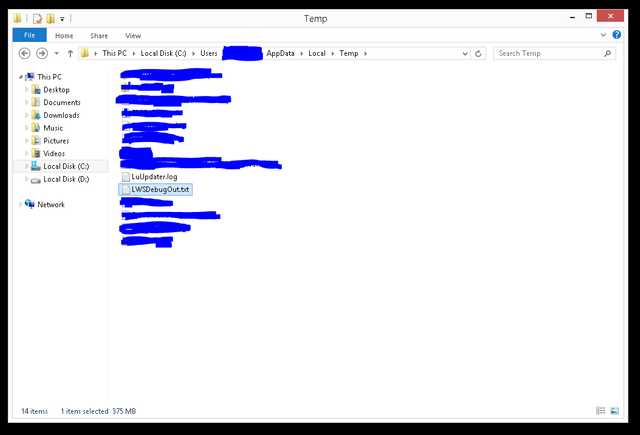 This is a known bug with Logitech webcams... but the forum post regarding it has been removed from their support site since the last rebrand, so I figured I'd share this information with everybody again.
Leave a comment of how big your text file was! :D