AMERICAN HORROR STORY
Hello Stemians! Today i'll leave you a serie suggestion, American Horror Story. It is a very very interesting and curious serie, i know you will love it since the start. I can tell you it catch me since the first time i saw it, since the very fist moment, the very first minute it started.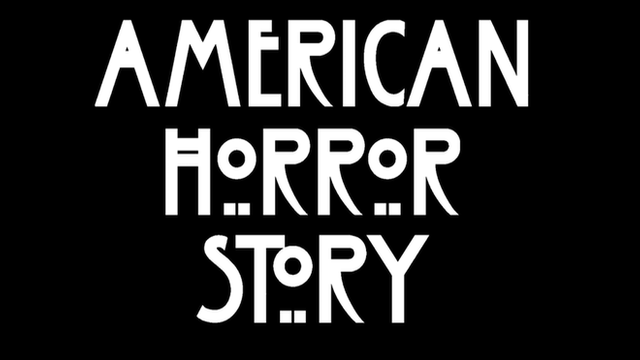 Source
American Horror Story is a horror and drama serie produced by Ryan Murphy and Brad Falchuk. AHS stared in 2011 with The Murder House, it first season, actually is for the season seven, named "Cult".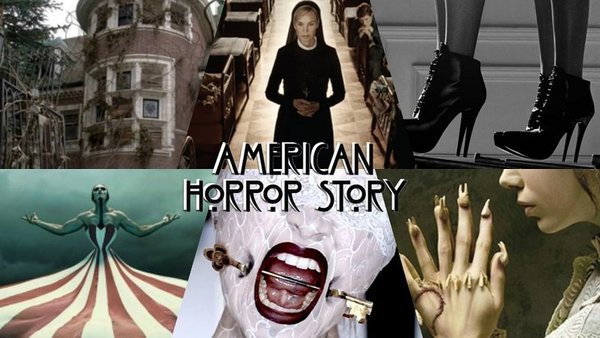 Source
Now I'll get you some preview of each season, the first is American Horror Stroy: Murder House. It relate the story of a family that is having some problems and the move to a new city and a new house, for their sorprise, the new house have a lot of misteries and curious things, eventually they are discovering a new one, and every new misterious the discover , give them a bunch of troubles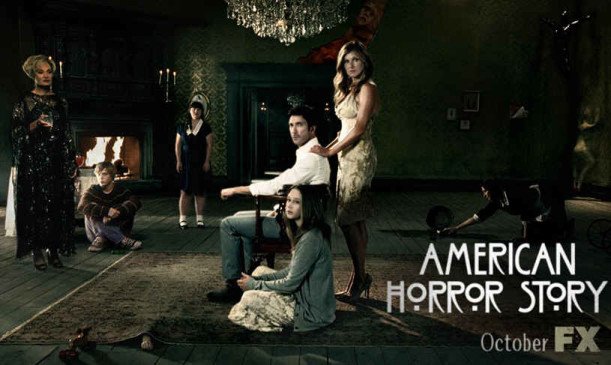 Source
The season two, American Horror Story: Asylum. Personally it is my favorite one, is very misterius and scared me a lot. Is a story about the Briarcliff asylum, where happened very weird events. On episode 4 and 5 is related some history and biography about Anne Frank and the nazis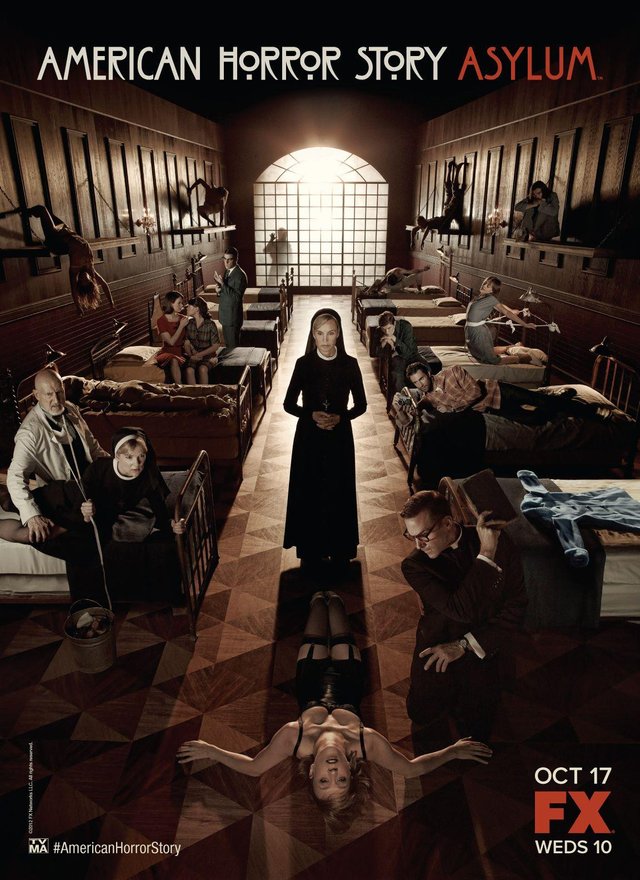 Source
The season three, American Horror Story: Coven. follows a Coven of Salem witches as they fight for survival. It also features flashbacks to the 1830s, 1910s, 1960s and 1970s. This season is very interisting because is some about history, so you should watch it.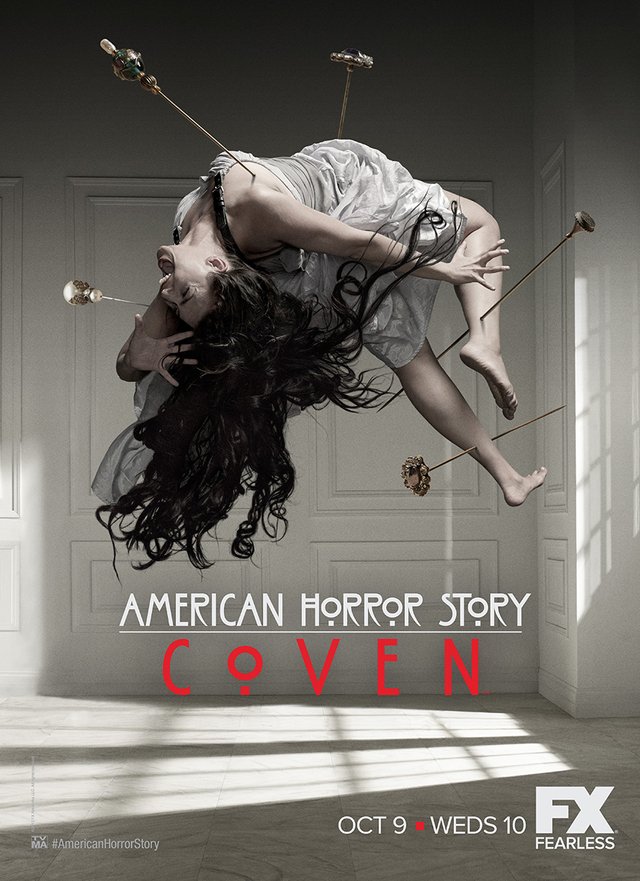 Source

The season four, American Horror Stroy: Freak Show. This season is set in 1952 Jupiter, Florida, telling the story of one of the last remaining freak shows in the United States, and their struggle for survival. It's was very comercial, they tell tories about real circus freak people.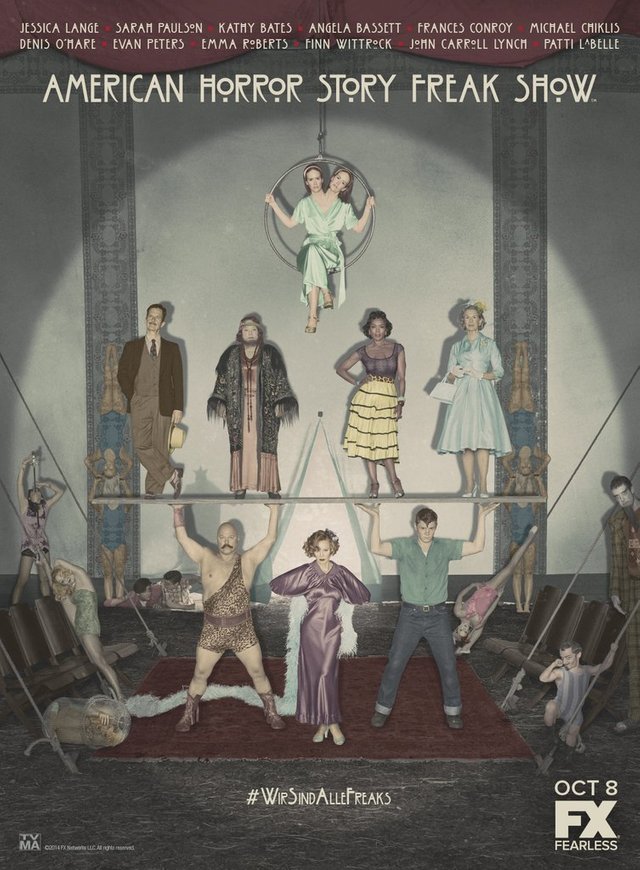 Source
The fifth season, American Horror Story: Hotel. Is very interesting, i just can tell you the starring is Laddy Gaga. The plot centers around the enigmatic Hotel Cortez in Los Angeles, California, that catches the eye of an intrepid homicide detective. The Cortez is host to many disturbing scenarios and paranormal events, and is overseen by its enigmatic matron, The Countess (Gaga), who is a bloodsucking fashionista. The hotel is loosely based on an actual hotel built in 1893 by H. H. Holmes in Chicago, Il. for the 1893 World's Columbian Exposition. It became known as the 'Murder Castle' as it was built for Holmes to torture, murder, and dispose of evidence just as is the Cortez. This season features two murderous threats in the form of the Ten Commandments Killer, a serial offender who selects his victims in accordance with biblical teachings, and "the Addiction Demon", who roams the hotel armed with a drill bit dildo. Hotel is much darker than previous seasons. Inspiration came from old hotel horror films and actual hotels situated in downtown Los Angeles with a reputation for sinister events, including the Cecil.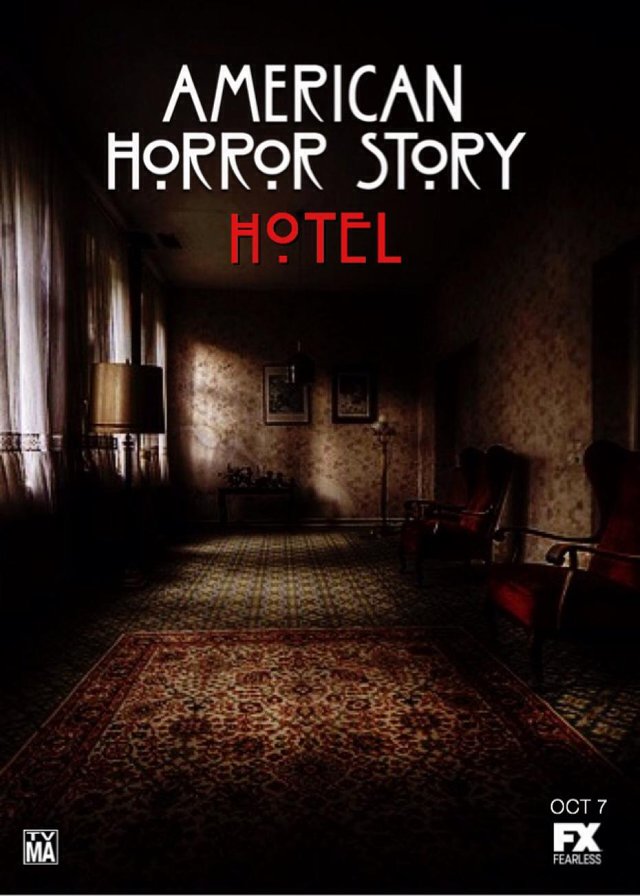 Source
The season six, American Horror Story: Roanoke. Personaly i didn't see it, but people told me is really really misterius. This season is "more rogue" and "dark" in contrast to its previous cycle, Hotel. Presented as a paranormal documentary series titled My Roanoke Nightmare in the first half of the season, the story follows a married couple whose experiences are reenacted by actors.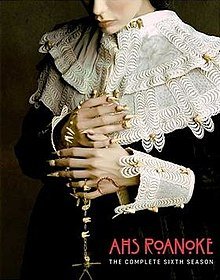 Source
The seventh season, and the last until now, American Horror Story: Cult.The fictional city of Brookfield Heights, Michigan is left divided by the 2016 U.S. presidential election. Local restaurant owner Ally Mayfair-Richards is utterly distraught by Donald Trump's victory and several of her longstanding phobias, including coulrophobia, hemophobia, and trypophobia, intensify as a result. Contrarily, is fellow Brookfield Heights resident named Kai Anderson rejoices at the election results and is enticed to pursue political power, recruiting his sister liberal Winter Anderson who dropped out of college to work on Hillary Clinton's campaign.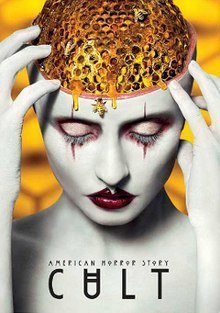 Source


Visita MI PERFIL y sigueme para continuar leyendo tus post y mantenernos en contacto. Saludos!!