Everyone has to kiss a few frogs before you find the person who is meant for you. I am a firm believer that everything happens for a reason, even if you don't understand or don't have an answer.
---
No relationship is perfect, we all go through trials, sometimes you push through, sometimes it's too much and you need to move on to the next chapter of your life.
---
Like many relationships, my husband and I went through some tough times. Sometimes almost giving up, but we always found our way back to each other, and apparently, this was true since we were kids.
Our families were in the same church and that is how we met each other initially, even though we can't remember it. They told us, as a boy, my husband used to carry chairs for me so I can sit comfortably in Sunday School. I only remember sneaking a peek as I did have a crush on him as a little girl, but of course, we were both unaware.
At the age of 14 years old, my husband's family moved to Durban from Ladysmith and as they say, out of sight out of mind.
Five years passed, and then out of blue, I thought about this boy I had a crush on and told my best friend about him. To my amusement, a few days later his mom came to town to visit mutual friends of my grandmother and these two ladies started talking about wedding plans after having us exchange numbers and I thought they are both going mad, HAHA!
But after chatting a while online, our parents arranged for me to climb the bus for a visit over the September school holidays, I was totally SHOCKED!!! My grandmother has always been VERY strict and old-fashioned when it came to boys and dating, well let's just say she never approved!
But today, 10 years ago, I climbed the bus on the way to Durban, and the thing that stressed me the most was if he was tall (I am very tall myself), I also wore braces and I was scared my face will twitch just like when I had to do an oral report in front of the whole class.
But since saying hello he made me feel at ease and we were both nervous yet comfortable with each other (still hiding my laugh behind my hands in an attempt to hide my braces). We talked till 5 am, sharing our first kiss at 2 am. I was smitten!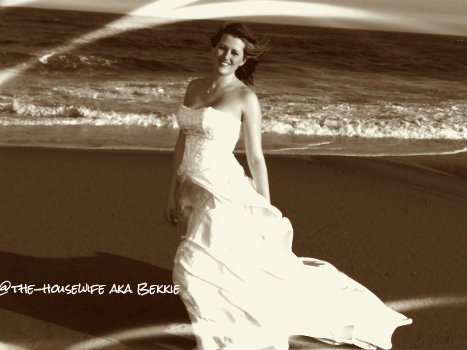 This is not our wedding anniversary, but we are still celebrating where it all started. And even though we have endured a lot since then, we always have fond memories like these to remind ourselves how and why we fell in love, to always help us find our way back to each other and keep making more special memories together with our two sons.
With Love

Team South Africa banner designed by @bearone
#teamsouthafrica
https://discord.gg/9KVccPH
(Bringing you Original Content)