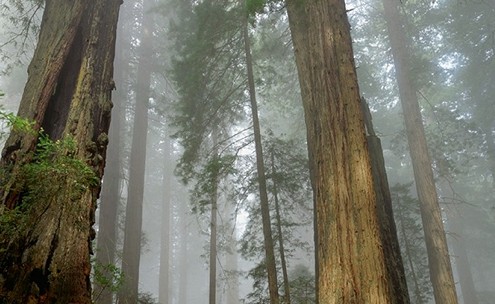 Once upon a time there was a village, a very respectable village with straight dirt roads and peaceful farmhands and obedient goats and children. The most respectable man in the village was Stefanos the lodgekeeper. The second-most respectable man in the village was the deposed and supposedly disgraced Baron, who acted very respectably regardless, and went around lazily wagging his finger and puffing on cigarillos.
However, more respectable by far than either of these figures was the Aristocrat Regent, whom nobody in the village had ever seen. The Aristocrat Regent had a terrible curse: his face was hilariously disfigured. It was made up of a braying donkey muzzle on the bottom part and a top half like a frog's with his eyes perched on each extreme of the forehead.
He had recently schemed a trick to draw attention away from his profane appearance. His current play was to balance a judge's wig on his head, and to swiftly dash from place to place to deliver a few choice words on the matter at hand, and then swiftly away again before the audience got a good stare at the face and broke into a chuckle. Overall it was a poor trick, but the Aristocrat Regent stubbornly kept to it, despite the entreatments of his courtiers.
It so happened that he had a pronouncement to make at the very respectable village, which he was to pass through anyhow on his way to a merchant convention, so he gathered his retinue together and cantered on through the village, his footmen trotting behind trumpeting and flashing heraldic banners and putting on quite a show.
In this case he was in such a hurry that his customary throwing of coins to his loyal and gathered subjects was done hastily and altogether too energetically, causing a bit of a panic and people running for cover. One chap received a silver penny to the throat hard enough that he collapsed on the dirtroad choking and ferociously grabbing at legs around him as though he had brain fever. Another fellow got it in the eye and for the next few months went around the place squinting like a lecher.
And with that, the provisionally appointed Ruler of the Land was gone – a distant cloud of dust settling itself on the horizon. It was certain he had said something in the midst of the rumpus, some announcement, but every single villager had been distracted at the time of it. After all of them turning their heads to each other and muttering "conundrum" and "we must conclude" and "thus consider" there was a general consensus that it involved the wood savages.
A hundred wood savages had recently taken up in the gabled Gothic house belonging to the Aristocrat Regent's old concubine. Walking by, you would see a few heads sticking out at any one time, always from the most ridiculous places, where you would least expect to see a head, then one by one the heads would retreat inside and pop out somewhere else entirely. It was a very exasperating scene to witness, but as it turned out it was the least of the villagers' troubles.
It all began when one savage reposed himself at the entryway of Baron's Saloon and Billiards & Glee Club, leaning at an unnatural angle, in one hand its ten-foot battle pole posted on the ground. It languorously and menacingly chewed on a breadfruit.