In the deep recesses of the Blue Ridge Mountains among the foliage and wildlife awaits a most deceptive creature.
Her name is U'tlun'ta and she hides in plain sight amongst large boulders and rocks. The Cherokee sometimes call her Nûñ'yunu'ï which is loosely translated to "stone dress", for her skin is as gray and coarse as granite and what may look like red moss is actually the blood of her former victims oozing from her mouth as she sits and waits for a new, tasty morsel to happen by.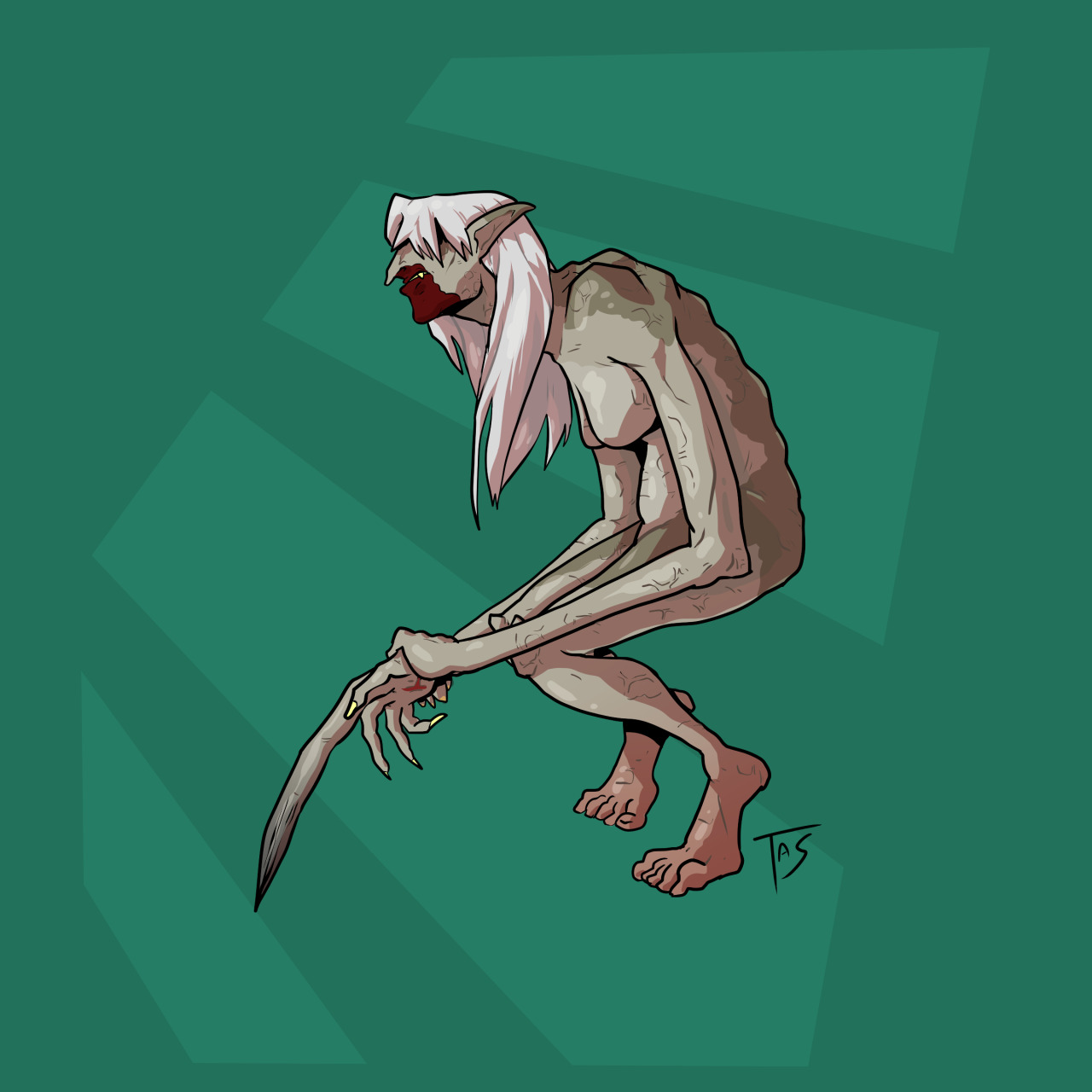 Artwork by Traci Shepard
image source
This opportunistic shapeshifter often appears as a frail, old woman clutching at her breast with her right hand. Do not be fooled by her weak and demure ruse. You see, legend states her only weakness is her right palm -- but no one has ever lived to confirm its truth. Her greatest weapon is her pointer, the "spearfinger" which she carefully conceals... until it's too late.
Honed to the sharpest blade, she tucks her spearfinger away and lures her altruistic victims with a sense of security. Small children are especially susceptible to her scheme; for who can resist helping a lost and scared elderly lady in the woods?
She preys upon the innocent and gullible indeed, for once her victims are close she pierces their flesh with her razor-sharp finger. Dead or near dying, she savagely slurps and gnaws on their hot, moist liver.
Rejuvenated, this wicked creature shifts into the form of her last victim thus infiltrating their home. Her hunger never ceases as she feasts upon one family member after another...then perhaps to the neighbor's house.
So, my friends, if you hear boulders rolling down the mountainside, trees groaning in protest, or screeching birds suddenly falling silent, gather your loved ones close and beware of the lone entity at the threshold of the mountain forests.
To say her name too loudly or too often may bring her to your neighborhood because she awaits every opportunity to invite you for dinner.
---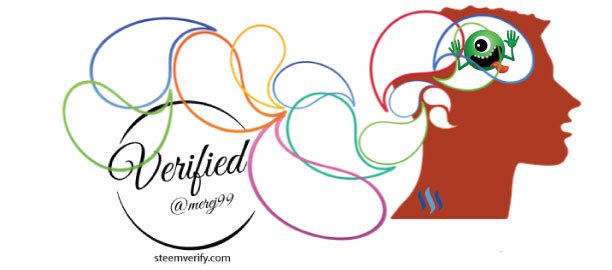 Originally written for HitRecord November 17, 2015