The Environment Day project !!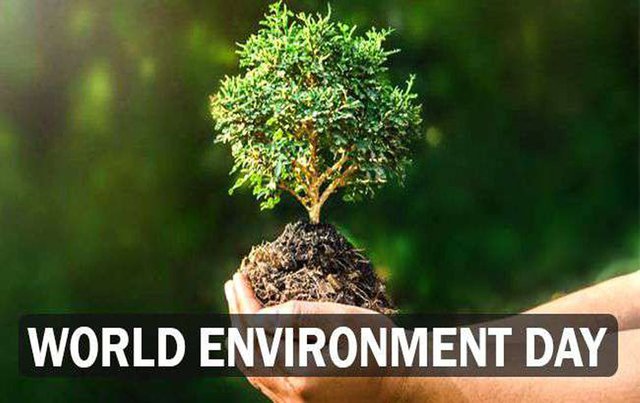 "Okay everyone. Pack up-for today."
It was almost 8 p.m. of the last evening of May. The nearby vegetation was covered with water droplets from the afternoon storm that had uprooted numerous trees in the city. But Birendra was totally unaware of it. He had been in his air-conditioned office room. Now, he was on the grounds, overseeing his employees wrap up their work.
Finally, when the last employee left the field, Birendra stood up, gave a little nod to the night guard and cast a satisfied look over the numerous timber-laden trucks for the next day's delivery. He got into his car and checked his phone. He found some 20 missed calls, which hardly surprised him. So, without a second glance at his phone, he drove home.
Birendra reached his home and was surprised to find that all the lights were switched off, except the one in the servant's room. "Saar, your son has met with a terrible accident today," the boy reported.
Hearing this, Birendra rushed to the hospital and found his wife talking to the doctor. His wife –Kaveri's eyes were bloodshot. Seeing her husband, she told him about the accident. Arjun had been returning from school when a big banyan tree fell on his school bus during the storm. Birendra was shocked. He found Arjun's bag in the corner, a green-coloured file had spilled out of it. He picked it up and began to read the contents. It was his Environment Day project.
Every year, millions of trees are cut down by the people for their own greed, disregarding the damage done to the environment. This leads to a serious threat to Mother Earth in the form of global warming. This has now led to extreme weather conditions, ranging from Tsunamis that destroy the homes of millions to terrifying storms that uproot trees even in the months of February or May....
Birendra was ashamed that he had never given a second thought to the damage caused by his multi-million business. Somewhere deep inside his beating heart, he realised that his actions could cost him his son's health and life.
THANK YOU