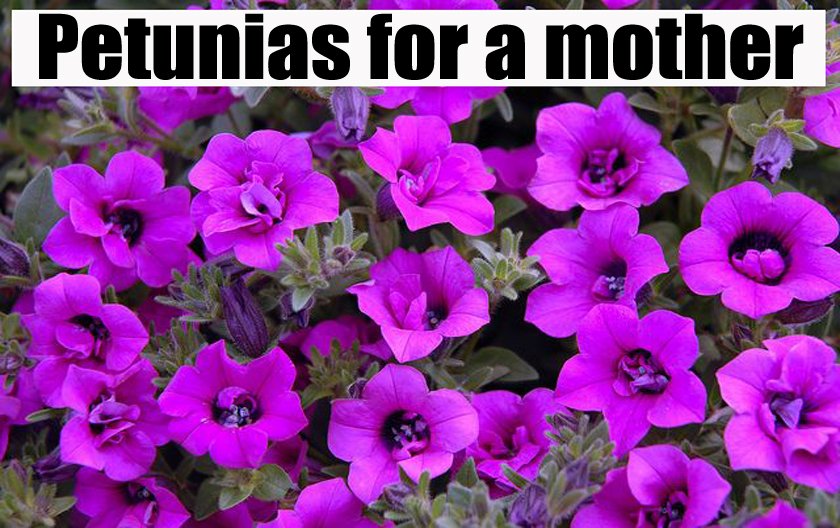 It was a pleasant Sunday. As per my weekly routine, I went to spend time with the old folks of 'Happy Home' - a home away from home. It is an old age home for those aged and ailing parents who have been left behind by their children.
Everyone was waiting anxiously for me. We talked, sang songs, danced and shared each other's stories. Their stories usually revolved around the early part of their lives, giving the best to their children, and later on being kicked out of their homes by them.
A new lady sat by the window, as if waiting for someone.
I went to her and said, "Hello." She turned towards me, .Good afternoon, Sir. I am Mrs. Marie Kleptoneir. Am I disturbing you?.
"No, Madam. I am Jean Paules. Who are you waiting for?"
"I am waiting for my son. He said he.ll come to take me to our new home and get me my favourite
petunias."
Later, I strolled on the Placia Street which led to the flower market of the city. I tried my best to get a bouquet of petunias for her, but none were available.
Suddenly, as I was returning, I heard someone calling out to me. It was Mr. Astice, the manager of my juice company.
We talked for a while and he invited me for a tea break at his home.
His mansion was spacious. Suddenly, my gaze fell on the petunias growing in full bloom in his garden.
"Mr. Astice, may I take a few of those petunias?"
"Of course!"
I plucked a bunch and later gifted them to Mrs. Kleptoneir. She was delighted.
"Thank you, Mr. Jean!"
"You're welcome! By the way, what's your son's name?"
"Astice. Astice Kleptoneir. He's the manager of Healthy Fruit Juices."
My eyes widened in shock.
Thank You