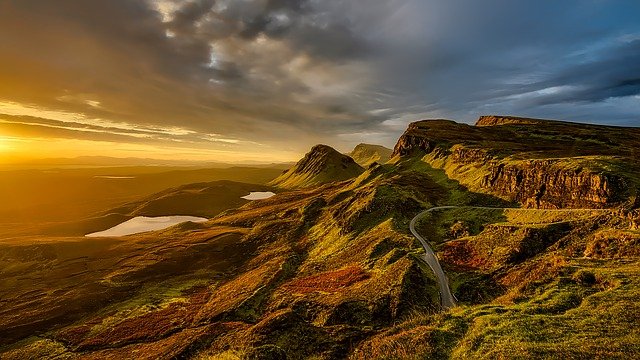 We stood at the base of the mountain taking stock of supplies a third time before the climb. I thought of turning back. My companions could make it without me. Did I really want to spend a week making a difficult ascent when there was a perfectly good hotel not 100 yards away with wifi and cable?
I arrived at the People's Peak, as it was colloquially called, after three months of so-so living at the end of which my older sister arrived, took stock of the knee-deep pile of Dorito bags on my apartment floor and said, "Adventure or I tell Mom."
I chose adventure. I always fucking choose adventure. So does Lily, my sister. Why? No one wants to deal with my mom. Not Lily, not her husband (our climb leader) and not me. I sighed. No matter how strong the siren call of cable and a warm bed, I was going up this mountain.
"Got your trail mix?" Lily asked.
"Got it. It's actually Dorito Dust." I'd crushed five full-size bags of Doritos and sealed them in a Ziplock bag.
Lily eyed the red crumbs. "I can't believe you," she muttered.
What? I was going to need plenty of calories over the next few days. Besides, I'd been on a Doritos and Mountain Dew diet for so long withdrawal was certain when I quit. She should be thanking me for sparing her that drama. "Whatever."
Brad (ugh, yes, that's his name) slung his pack over his shoulder. "About ready?" he asked.
"Are you?" I responded. But of course he was. Brad was a lean, mean, muscle machine who could carry Lily and I down the mountain one two a shoulder without cracking a sweat. People's Peak was playtime to him. "Is that snow at the top?" I said.
"Ha!" was all I got in response.
It looked suspiciously white up there. "How high is this mountain again?"
"Cold feet?" Brad smiled at me. "Don't worry. We aren't going to the top and we'll be on a trail the whole way. Besides, you're the pro here. You tell me."
Easy for him to say. Okay. Yeah, I was a pro. Not at mountain climbing. I climbed fake rock walls competitively. What we were undertaking fell more under the purview of "aggressive hiking." And, again, I'd been living on Doritos and Mountain Dew for three months post-breakup. My sweat practically glowed in the dark.
Brad patted my arm. "Feels good to be back in your gear, right?"
Okay, yeah. It did feel good. He had me there. Even if the gear was tight enough everywhere but my feet for me to look like I was in a costume contest dressed as a sausage. I shrugged. My pack was on, I'd peed at the hotel. I was ready to go. "Let's do this."
"Now you're talking!" Lily bounced on her toes and led us on the ascent. Truth be told, People's Peak was one of the adventure's she'd added to our master list. We began the game when we were 12 and 13. It was the year we both got our periods. I bled through my pants at school. On the way home, one of Lily's friends was teasing me. I'd hauled off and punched that bitch in the face hard enough to knock her over. Lily had helped her friend up then laid her out again.
When the girl's dad called our house later, Lily picked up and filled in for Mom who was passed out drunk on the sofa. That night, we made a pact to always stick together. When the other of us got up to stupid shit, we enforced it with "Adventure or I tell Mom." While our mom wouldn't beat us or anything, she would wake from her typical stupor long enough to insist on being part of our lives and that was punishment enough.
That ultimatum had chased me to a mountain. I took my first steps on the path. Mom knowing my love life was in shambles? Ugh. She'd try to fix it for sure. But that wasn't why I was really starting a week long hike into the sky. Like I said, Lily put People's Peak on the list. Lily was going through her own shit. She and Brad had been trying for a baby for two years. She'd had three miscarriages, and now the doctors were saying it wasn't safe to try again. Last time she'd bled so heavily it had required a transfusion, two surgical procedures and a week in the hospital. I'd been with her every day. Lily hadn't been the same since.
So when we looked at the list, People's Peak was the obvious choice. My sister deserved to have a dream come true. I needed my own escape from heartbreak. Right then, that felt like the best I could hope for. With one last look back toward the hotel, I started the climb.
image via pixabay.com