Hennerietta Isabella | A Love Story, "Alive in Grave" | Episode 3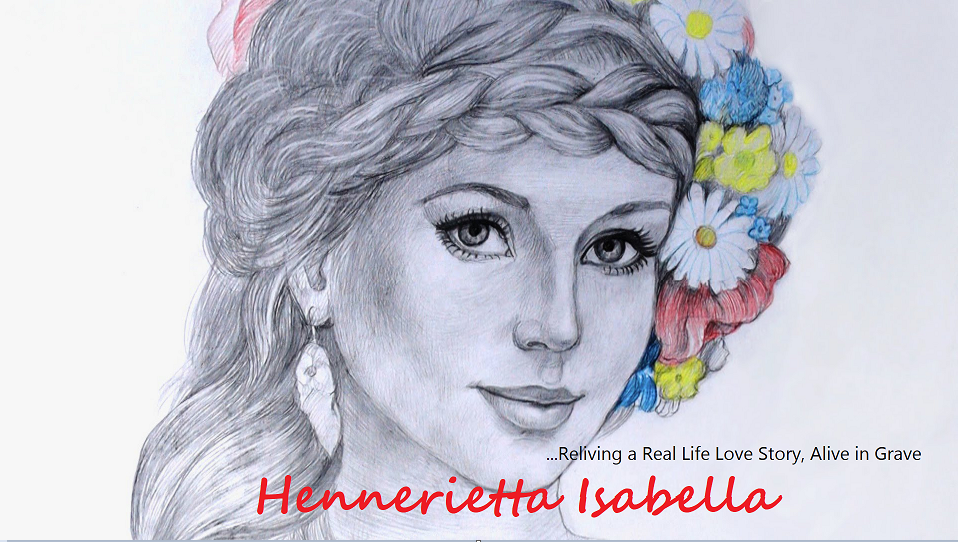 Episode 2 - Summary
In the last episode Mr Andrew had a guest coming Mr John Roddricks. He was impressed by the beauty of Isabella and took her on hunting expedition. Isabella , in her heart loves Kaichu and she was upset by her fathers decision. ........
Episode 3
Mt Andrew wanted John and Isabella to meet each other and if possible then he wanted Isabella to marry John. John had a very bright career and he had a very promising career ahead. John met Isabella and he was spell bound with her beauty. Isabella was wearing white gown with pearl necklace which stopped which was adding beauty to her neck. She was wearing pearl tops along with the necklace and her golden hairs were making all efforts to kiss her ear lobes from behind her ears. So john how did u like India. John came out of the trance as Mr John asked him. Well, Its been only four months but i have heard a lot about India in the past said John.
John looked at Isabella. She was lost somewhere and was playing with her dish unknowingly. You seem to be somewhere else Miss Isabella said John. No no its not that said Isabella but as Dad asked you about India i started thinking about the beauty and peace this place has and also people here are very sweet and caring. Our Indian staff and the locals here in Dharamshalla are very polite and innocent , away from all the tricks and tantrums back home.
John:- Indians are just like Chinese, uncivilized and dirty according to what i have analysed about the Asian people. They were due to be tamed and god knows to what would have happened if British were not here to take control of these animals. They would have killed each other like they were doing in 17th century before we came.
Isabella:- I did not know that British have this policy of taming people of other countries.
Andrew:- I can see that the discussion is going to politics about which my daughter is still not sure off and certainly it is not a subject of your nature. Civil's and army officials always have different approach towards political issues. Well, John What are your plans ahead?
John:- Well i am settled now and i am making it sure that the no up rise or revolt happens against our Government. I have released orders that if any suspicion occurs about anybody then it should be shot.
After Lunch Isabella wanted to take leave. It was already late for her to go see Kaichu and John was still there but Mr Andrew signaled her to stay.
Andrew :- John, I am not a man who would talk in circles. I am thinking that if you like Isabella then i would like you both to get married to each other.
John :- Mr. Andrew it would be an honor to have Isabella as my wife. I like her very much and tomorrow i am leaving for Kangra for hunting expedition and i would like Isabella to come along me only with you permission Mr Andrew.
Andrew:- Of-course that would be great and Isabella has not seen much of the hills since she came. I will advise her to be ready tomorrow.
John left n the evening and Mr. Andrew told Isabella to be ready next day for a trip to Kangra. She protested but Mr Andrew told her about the marriage with John. Isabella was stunned. She straight forward said no but Mr John had already made his decision.
Isabella cried all night and she wanted to inform Kaichu about all this but there was no time and she did not know where Kaichu lived.
Next day she departed with John to the valley of Kangra.
John was busy with his hunting with the prince of Kangra while Isabella stayed back in the camp. A week passed by and Isabella came back to Dharamshalla with John. Isabella wanted to meet Kaichu as soon as possible.
Next day Isabella went to McLeod Ganj to meet Kaichu..............
To be continued ...
Previous Episodes: