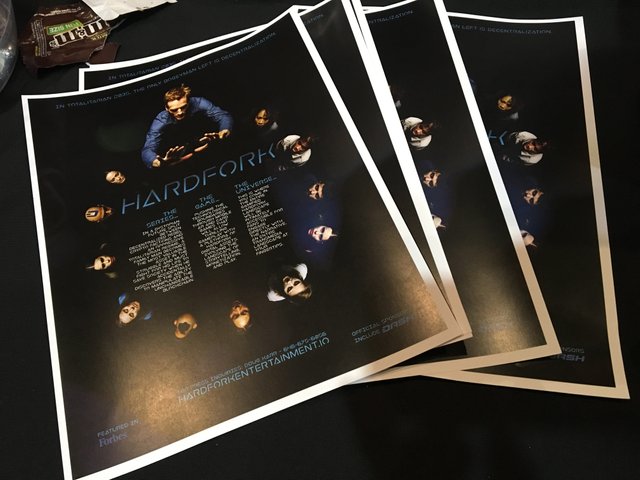 Our team is continuing to be in a state of deep creative concentration as we immerse ourselves to build out the rich and detailed HardFork Universe (hence the infrequency of our posts lately). In tandem with the creative development, the entire team is immersing in today's cutting edge technology, tapping into the brightest minds in the sector to insure HardFork's fictional evolutionary arc into the year 2035 is firmly anchored in an authentic Sci-Fi reality.
Recently HardFork director and co-creator, Doug Karr, was invited to the Global Blockchain Forum in San Jose, California to speak about our ever-expanding HardFork Universe. While at the conference he was enthralled by a variety of interesting panel discussions including the integration of blockchain and artificial intelligence and using AI for token-based business economies. Cutting edge blockchain teams were invited to the conference so it was great for Doug to rub elbows with these innovators and soak up knowledge in the process.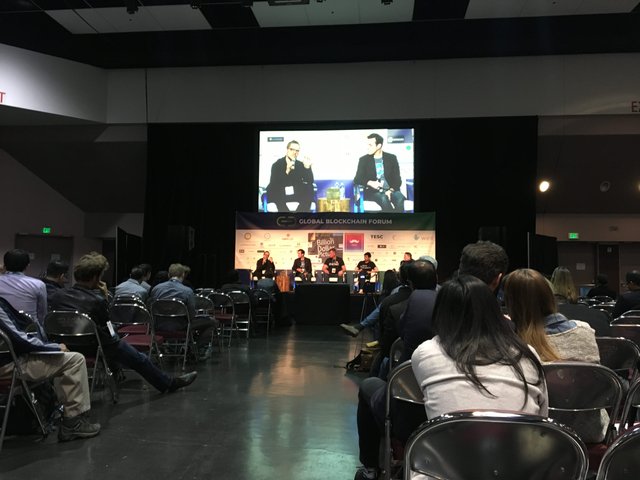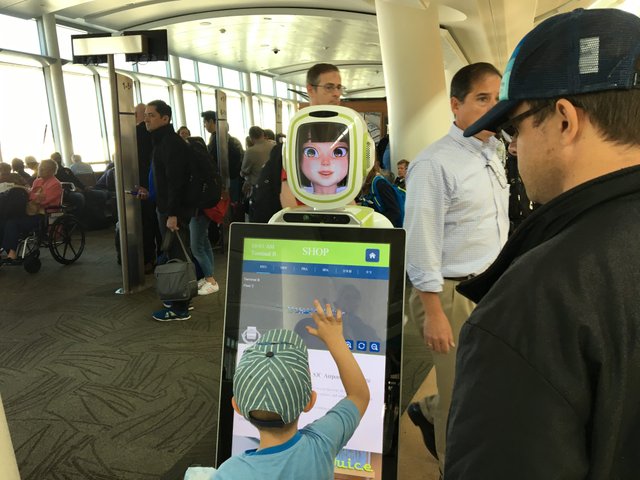 What was so impressive about the speakers was their honesty. Today's emerging technologies will undoubtedly change our world in profound ways but will be better or worse for it? Like any tool it will depend on how humanity chooses to use it. Many admitted that there will be safety concerns surrounding A.I. but blockchain may hold the keys to making machine learning safer. It will do so by democratizing AI and working towards creating a transparent and fair rewards system.
An example of safety concerns surrounding AI that are just beginning to surface is GANS or "generative adversarial network" technology. Artificial intelligence can now be used to generate fake video footage of anyone saying anything. As you will see in the video below the implications of this are frightening because they will make hoaxes nearly indistinguishable from real news footage.
As we're crafting season one of HardFork and beyond we're committed to telling both sides of the story: both the dangerous implications and amazing potential that this world changing tech holds depending on who controls it. In the real world we're very much hoping the outcome is leaning more towards utopian than dystopian but if we can glean anything from history it will probably fall naturally somewhere in the middle which is why we feel that telling this story is so important. The more we can envision possible futures, the better equipped we are to face them and make smart choices for ourselves and the world.
We appreciate your continued support!
Yours In The Chain,
The HardFork Team
---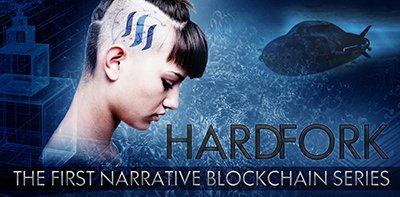 @HardFork-Series is an upcoming narrative film mini-series with a decentralized filmmaking approach to be produced in New York City and around the world, the team includes writer @ericvancewalton, writer/director @dougkarr, star and writer @bakerchristopher, producer @skycorridors, technical lead @complexring, executive producer @andrarchy, growth hacker @nickytothenines, the amazing HardFork-Universe crew, and the entire Steemit community. Please reach out to any and all of us to get involved, or simply reply below and we'll reach out!
We'd also love it if people posted about their ideas on Steemit using the #hardforkseries tag, we just want to point out that in order to avoid any liability that we will be assuming everything posted within that tag is intended to be a derivative work of the HardFork series and so the HardFork team cannot be liable for any apparent similarities between the content and the final product.