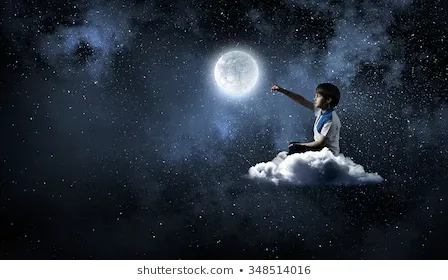 It was quite tough and tortuous journeying through the thick and unforgiving woods of the land. But Shaka didn't mind. He was as determined and resolute as the breaking of a new day.
On the third day, however, Shaka came out of the woods and found a little city down the deepest valley he had seen all his life.
Without waiting much time, he began to creep towards the tiny city down the wood. He crept on for a longer while before he finally arrived at the mouth of the city.
Once there, he found a little house where an old widow lived. There, he spent the night and had a dinner made from butter and bread. Afterwards, he told the old widow why he had come.
Fortunately, the old widow listened raptly to Shaka's tale and had compassion on him. So, he gave him the only shinning stone you had.
"You'll be a great man, Shaka my son," the old widow said, "Take this shinning stone my son. Tell, the elders that it is the moon."
"But would they believe me?" Shaka asked curiously.
"That is up to you to prove, my child. Do not forget me when greatness finds you. Go in peace"
On the next morning, Shaka left for this own country, hoping that he would be able to convince the wiseman of the village.
To be continued in the next episode. You may kindly check my blog for the other episodes
SUPPORT CORNER

Kindly follow the peerless vocabulary lessons presented by @majes.tytyty, and get rewarded with upvotes for your participation.
          Vocab-Ability – "Introduction to Vocab-Ability"  

Are you a minnow and you're already thinking of giving up on Steemit? Please don't quit. Kindly follow @Steemitcentral and use the steemitcentral tag in your posts to get some upvotes.

---
I am @gandhibaba, the young man who goes about carrying his magical pen, not his gun, in his pockets.

Gif courtesy of
@artzanolino
---
Thanks for visiting my blog. I appreciate your precious time.