Brutally Honest: 8 - Fame
The bond I enjoyed with my trusted steed, the Vauxhall Astra, was a mixed one. Nothing to do with the mechanics of the car itself, mind. There were hardly any problems in that respect. But more to do with the memories attached to the car. Whilst some were downright "shocking" as you'll come to find out so enough, others were better than I could have ever imagined. The pinnacle of which would be the following…
---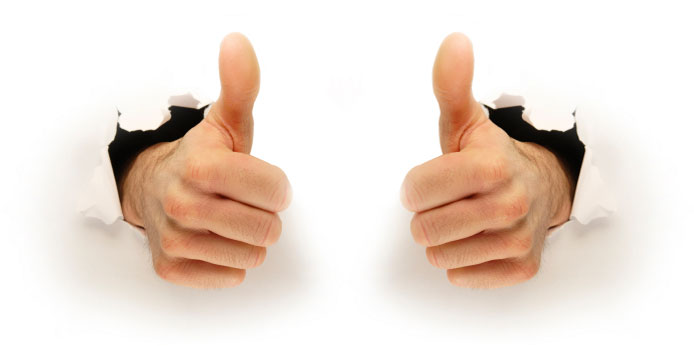 Within the frugal world of the young, there were many instances of skewed dynamics. A most popular type being the cost of a car versus the post-sound system installed. My beloved Astra and I were right up there as being a definitive example of that. Of the grand and a half shelled out for the car in the first place, the sound system I had later decided to confine into it's mediocre innards was nothing short of two and a half times that value. No joke, it could have been used as a "rally call" at a ten-thousand strong protest march. Everybody would guaranteed to have heard it. Hence my pet nickname for this aural weapon on wheels . "The Pied Piper" (later, shortened to simply "Piper").
So, my friend Lee (surprised, surprise) and I were on our way to the pictures in trendy West Kesington. Profiling our way there in style with all the windows wound down and the thunderous bass causing mini-tremors through the streets. We got the "looks" from girls, guys, young, old, families, even animals. That just made us feel all the more "gangsta" as my ride cruised past the meagre citizens of the city. However, what they were "actually" thinking of us was another matter entirely. After all, the teenage imagination can conjure up all manner of ultra-pimped out images of how people are perceiving you. The sickening jealously of not just "seeing" you but wanting to be "being" you. Well, I suppose the truth of that statement lies solely with them. Though I do have an inkling as to what direction their train of thought would have swung. But anyways, I disgress…
We pulled up in front of the cinema and everybody is now staring at the car. The obvious reaction, given the sheer amount of amplitude-defying sound emanating from it's core. I remember to the left of the theatre, a posh-looking restaurant situated directly next to it. Several couples were peacefully (well, not anymore) scoffing away at their food and a certain lady in the background actually raising her arms into the air in time with the beats of my system. We glanced at each other, with a subtle nod of approval and respect. Seeing Lee in his element was always a joy in itself. Parking up, I locked the car (using a key instead of the standard central locking method of "button-push") and descended toward the cinema.
Fast approaching the entrance, some peculiar movement caught our eye. A figure near to where the lady sat getting down to my state-of-the-art auditory marvel, was waving at us both. We turned to have a look and I swear, Lee visibly had to hold on to my shoulder. It was none other than Brian May. Yes, of the legendary rock band Queen! Calling "us" over to "him"! Sitting next to the great man was wife Anita Dobson! From iconic English soap opera Eastenders! Surreal just didn't cut it. I'm not sure how to explain this in words to appropriately justify the following few seconds, but I assume we simply "floated" our way over to them. Lee and I were extreme rock enthusiasts (even having our own band at the time) so being this close to the master himself was merely the stuff of dreams. But hey, it was happening alright.
There we stood, like scrawny pageboys in front of a noble king and queen in their respective fields. Brian extended a arm out to me. As if… To shake it? Like… A friend would? Regardless, eyes now like saucers, I rapidly reciprocated. In the midst of this incredible moment, he grasped my hand, shook it and remarked, "That's one hell of a music system you got there!" Did I blink? Did I wince? No, you did, in fact, hear me correctly. "The May" complimented me on one half of my treasured pride and joy. I was floored, as was my unsteady friend wobbling beside me. Whereas all I could muster was a wimpish, "Thank you, Sir May…", Lee thought it wiser to simply mumble, "We love you.". Oh yes, his wife cracked up in hysterics at these star-struck youths whose lives had been made all that more meaningful after tonight. It was a fantasy come true. Anyways, Brian giggled, shaking his head, before politely nodding in our general direction and set about back to his evening dinner. The amount of times that must have occurred given his global status, would be innumerable, at best. But who cares, we were an infinitesimal part of it.
A short while later, we were still in a mode of mostly stunned silence. "I can't believe it." murmured Lee. "It's like… Your system has been baptized." That comment right there snapped me out of my glazed trance. I laughed out loud and relaxed to let that defining, historic moment simmer in my mind. "We'll never forget this, man." I replied back. "This is, honestly, one of the greatest days of my existence so far. What in the hell can ever top this?"

---

Hope you enjoyed this story, please look out for more on the way... (author: @ezzy)
---