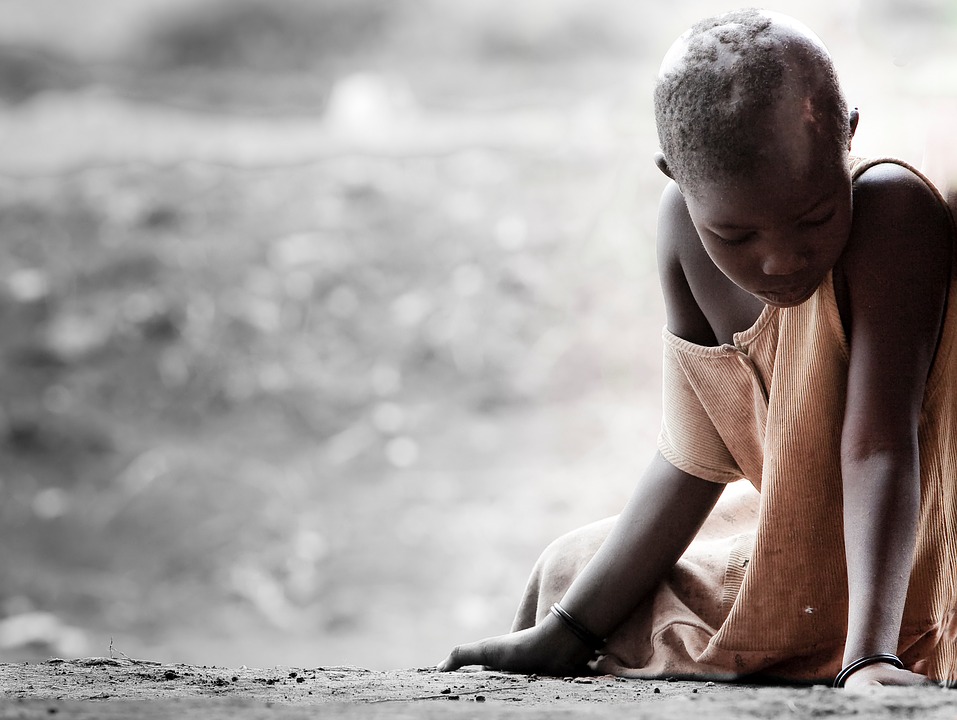 Image source:google search
I greet you all my amiable fellow steemians. I believe you are all well by
God's grace as i am. Today's write up is on the last chapter of the storey,
titled Maame Yaa The Poor Girl by Ainooson Jacob. The references of the
previous chapters of the story could be referred here 👇
https://steemit.com/story/@emmanuelacheamp/maame-yaa-the-poor-girl-chapter-one
https://steemit.com/story/@emmanuelacheamp/maame-yaa-the-poor-girl-chapter-two
https://steemit.com/story/@emmanuelacheamp/maame-yaa-the-poor-girl-chapter-three
The story continues...
CHAPTER FOUR (LAST CHAPTER)
The following morning, Mr. Mensah spoke to Auntie Aba. She agreed to
visit Akosombo and find out how Auntie Adoma was getting on with Yaa.
Auntie Aba wanted to know if the stories she had been hearing about Yaa's
maltreatment were true.
And, when they heard what Auntie Aba was planing to do, the three
friends were very happy.
One Sunday morning, therefore, Auntie Aba made a surprise visit to
Auntie Adoma at Akosombo. Auntie Adoma was not at home when Auntie
Aba arrived.
Auntie Aba was shocked to see the condition in which Maame Yaa was.
She had grown very thin. It was as if she was not given sufficient food to
eat. Besides, Yaa looked so overworked.
Auntie Aba felt very sorry that she had been responsible for her niece's
condition. She told Yaa she would definitely take her along with her to
Banda. But first they had to wait for Auntie Adoma to return from
wherever she had gone.
Before long, Auntie Adoma returned from the market without knowing
that Auntie Aba had come to visit.
She shouted at Maame Yaa to come for some foodstuffs she had brought
from the market and prepare dinner.
When Maame Yaa did not respond quickly enough to her call, Auntie
Adoma ran into the house, grabbed Yaa and slapped her viciously across
the face. She followed up with savage kicks in the girl's stomach. Maame
Yaa shouted for her mother's spirit to come and save her, but Auntie
Adoma just continued kicking her.
Just then, Auntie Aba emerged from the sitting room where she had been
waiting for Auntie Adoma. The latter was so surprised to see Auntie Aba
that at first she could not say a word.
Auntie Aba spoke: "Oh, Auntie Adoma! So all that i've been hearing about
the way you've been treating my niece is true. When i leave here today, as
I intended to, I'm going to take Maame Yaa back with me to Banda."
Auntie Adoma tried to offer some explanation, but no amount of pleading
and explanation could make Auntie Aba change her mind. She had seen
enough; she would take her niece back with her to Banda that very day.
She swore there and then she was never going to allow any of her
relations to go and stay with another person again.
Filled with grief, Maame Yaa was very grateful that she was, at last, to
leave the wicked Auntie Adoma's home .
On their way to Banda, she asked her aunt about her friends, Lucy, Aggie
and Afia. They were the only people she missed so much for all the time
she was at Akosombo.
In a saddened voice, Auntie Aba told her that all her friends were fine, and
that they were also looking forward to seeing her.
When finally they arrived at Banda, the whole town was very happy that
Maame Yaa had finally returned home. But the most happy of all the
people were Yaa's three friends: Lucy, Aggie and Afia. They ran to meet her,
and embraced her from all sides.
Maame Yaa thanked her aunt, her friends and all the people for making it
possible for her to get back to Banda once again.
In the days that followed, Maame Yaa returned to school, and the four
girls resumed their friendship and they all became happy ever after.
This is the end of the whole story.
What i have learned from this story.
Giving our relatives to people we know nothing about their behaviours on
how they live with children who are not related to them can be very
dangerous. I advice we investigate well about people who want our
relatives to live with them, before giving them the permission.
We may also choose not to give our relative to other people to live with.
I believe by adapting these principles could help prevent or limit the
maltreatment of children.
Thanks for reading.
Please i would love to hear your lessons, contributions and comments
on this story so don't hesitate to drop them in the comment box.
BLOGGING TO AFFECT LIVES POSITIVELY.
This is @emmanuelacheamp from #ghana and #steemitbloggers.