Journey from 25 to 54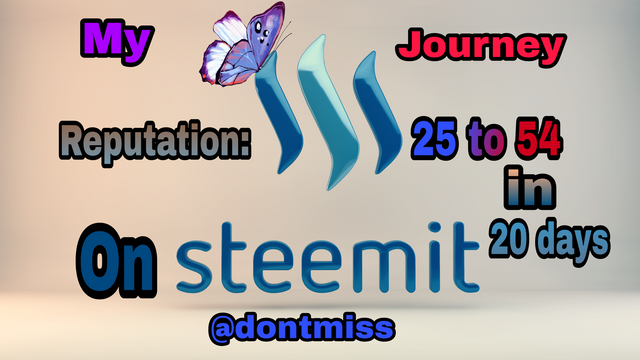 Once upon a time there was a man (@dontmiss)
who heard about steemit from somewhere and decided to join that platform afterwhile he created the account on it but realized that it takes 2-3 weeks for approval. For instant, he decided to leave steemit but after a week he receives the email saying that his steemit account was varified he opens that and scrolls for some time..
When he tap on trending page on steemit he saw that a single post was earning $1000+. He was shocked and decides to earn the same amount and started to write post blogs and photography. When he post the blog he doesnot even gets 1 cents. Then he realize that first it is necessary to build some reputation on steemit. He starts to follow peoples. Starts to upvote others and comment on unique blogs. He starts to post again and again unique content and starts to get some upvotes and ccomments but that was not sufficient for him to be successful .
One day he heards about voting bots from somewhere. He researched about it whole day and comea to know that voting bots give upvotes on the post when we pay some fees to it.. he than buys some steem and steem dollars from bittrex and transfers it to steemit. He than starts to use voting bots by sending fees. He was shocked when he saw upvote on his post after some hour. He saw 100+ upvotes on his poat and some earning on it. Most surprising was his reputation increased from 25 to 42.
now he regularly uses voting bots to upvote his post and his reputation goes on increasing and his followers also increase gradually. He started making community on facebook and telegrams and starts to help them and geta help from them. He slowly realize of being successful and starts to give knowledge about steemit to others now his reputation is 54 and he is happy to use steemit.
Moral: Work hard success will follow you.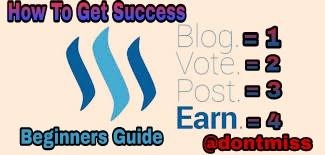 To get success in steemit
Write good blogs
Post intresting fact and truth according to market trend.
Upvote others post and get upvotes.
Earn as much as you can.
Regard: @dontmiss
Cryptocurrency trader and photographer
THANK YOU