Pearl Buck - Love dies only when the development stops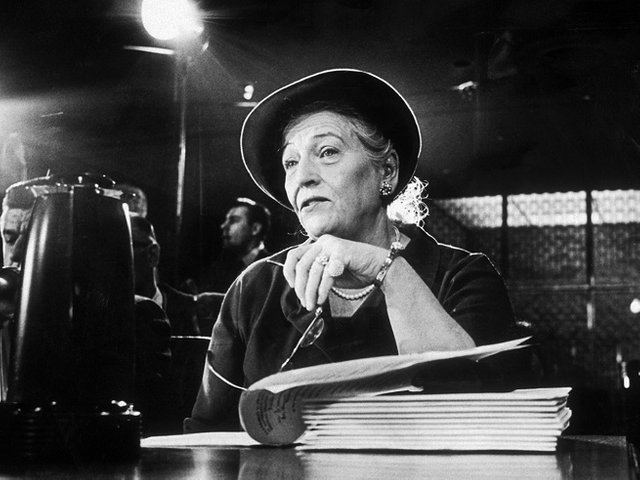 Pearl Buck was born in the United States but grew up in China where her parents are missionaries. She studied in Shanghai, then completed psychology in Linzburg. After graduating in 1914, she returned to China and became a mission teacher. In 1917she married the missionary John Buck, with whom she divorced in 1935. Se had a second marriage to Richard Walsh, the publisher of her works in 1935, and then left China definitively and settled down to live in the United States. Pearl Buck is an exceptional woman who, apart from her writing career, is known for her struggle against social, racial and gender inequality. It contributes a lot to the change in the way Americans perceive China, revealing in its creativity life, soul and culture, so different from the Western ones. The child of parents of missionaries, Buck's childhood goes to China, and then returns again and spends several years in the country.
Pearl Buck was born on June 26, 1892 in America, but when she was only three months old, her parents moved to China. There she was raised by a Chinese woman who tells her the popular Chinese myths and legends and for the first time illuminates Pearl's imagination to this unusual country. When she was 17, she became a volunteer at the Golden Gate, a shelter for Chinese slaves and prostitutes in Shanghai, and faced with their heinous fate. Again in China, she meets her first husband, John Buck, whom she marries in 1917, and for the next few years they spend a poor rural countryside that inspires Buck for her "Graceful Land" novel. During their marriage, Pearl gave birth to a girl, Carol. The first tragedy that the writer suffers is the forced hysterectomy after birth, depriving her of her hopes for a large family. The next heavy blow she suffered was the discovery that Carol was mentally retarded. These tragedies do not break the fighting spirit of Pearl Buck, which in 1930 published its first novel, "East Wind, Western Wind". Soon afterwards, the "Thanksgiving Land", which Pulitzer received in 1932, was released.
Pearl Buck still writes and publishes about 70 novels, one of the most famous being the Women's Pavilion, an exceptional story about love and the human spirit (again, can only be found with antiques). She also writes biographies, non-fiction, stories, and many articles on women's rights. In 1938 she received the Nobel Prize for Literature for "a rich and true description of rural life in China and her biographical masterpieces." She is the first American to be awarded this prestigious award.By the end of her life Pearl Buck has never ceased to fight for minority rights and women. Personally, her happiness smiles when she marries her second time with publisher Richard Walsh in 1935. Pearl Buck dies 80 years of lung cancer after a long and fruitful life. She is among the founders of the first international child adoption agency of mixed race. Pearl Buck has drawn the attention of American society to racism, sexual discrimination, and the fate of Asian-born children and American soldiers who were located in Asia-painful topics at a time when it is still difficult to talk about them. The words can not describe the majesty of this woman, who, apart from her literary successes, will be remembered with her dedication to a number of social causes.