What I'm Reading...
I love to read.
I have a weird habit of reading several books at a time. I often read one or two fiction books at a time, along with various other books.
So I thought I would start posting a list of the current books I am reading.
As I finish them, I will try and review those I think worth reviewing. If you have any comments on the books I'm in the process of reading, I'd love to hear them.
Right now, I'm reading four books.
First up is...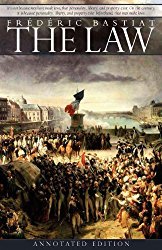 The Law was written by Fredrick Bastiat in 1850. It is basically the opposite of Karl Marx's book, The Communist Manifesto. A refutation of the concept of government plunder and a basic treatise on the proper function of the law.
The next book I'm reading is by one of my favorite Sci-Fi authors, John Scalzi. The book is called "The Collapsing Empire, and is his first entry in his new series called The Interdependency. I'm only about 40 pages in, I started it late last night. So far--pretty great.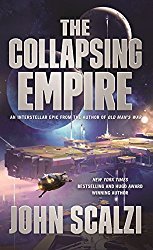 The third book I'm reading is..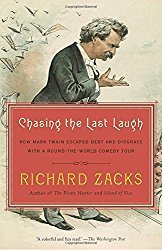 This book is all about Mark Twain and how he escaped from some seriously crushing debt created by poor financial and business decisions. I'm really enjoying the peek behind the curtain as it relates to one of the great authors to ever come from the United States. A bit of a travelogue, the book follows Mark Twain as he tours the world raising money to pay off his debts by performing for audiences. I'm nearly done this book--I can tell you, if you enjoy historical biographies, this one is well done.
The final book I'm reading is The Reapers Are the Angels by Alden Bell.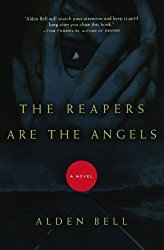 This book is a bit much in the violence department for me. I enjoy fast action, fictional fantasy, sci-fi, and thriller. I love any kind of blend of these as well. What I don't always enjoy is over the top or gratuitous violence. I get what the author is doing with the events, but for me it feels fairly dark. I figure I will finish this book...there are only two or three books I have ever not finished. But I probably wouldn't recommend it unless you really like dystopian, zombiesque books with a heavy influence of blood and gore.
I'll be back next week with what I'm reading. Until then, happy reading.

**The image of the books are taken from Amazon Associates and includes links that may provide a revenue stream to me if you happen to click on it and then purchase something from Amazon. Go ahead--click them and see.
Resteems much appreciated.
Follow @bigpanda for more flash fiction, book reviews, and a bit of crypto.