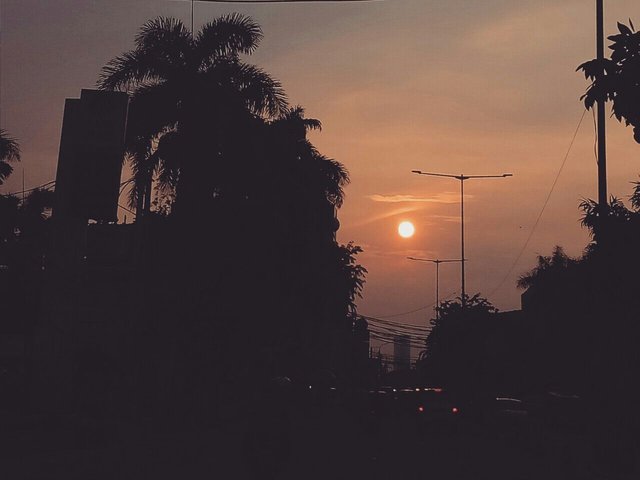 From the many things that exist in Jakarta, the sunset is one thing I am most grateful for. I felt peaceful when looking at the sunset from the building where I worked, or when I was stuck in traffic.
I will tell you a little about the sunset in Jakarta. Hopefully you like the story of the things I like most in Jakarta.

###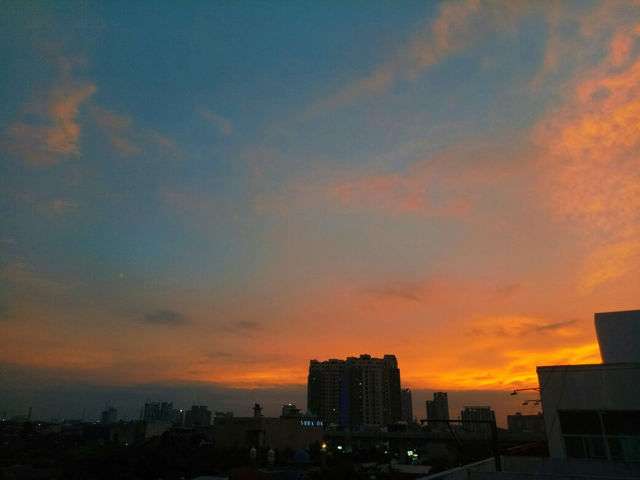 Jakarta as a city of hope to achieve dreams has many things at the center of the conversation. Jakarta is the center of urbanization, where young people dare to move from their lives in the rural, to a life full of hard work in a megapolitan city.
The level of activity and high economic growth, of course makes Jakarta never feel easy to be used as a place to live. For the sake of a better life expectancy, the community must put aside the difficulty of living in this Indonesian capital.
Difficulties always offer other things that are valuable to be appreciated so that the difficulties slowly fade away. Whoever visits Jakarta, they will find various faces, and various flavors from Indonesia because of the high level of diversity here.
Jakarta is like two pieces of life that are difficult to separate. Hard work and dreams. Starting from the lower middle class, to the upper classes, all are accepted in Jakarta in their own ways.
Workers in Jakarta can be said to be machines. For those who do not realize, someone's self will be trapped in a world of work that is endless. The towering buildings that claw the sky where the workers hang their dreams, are their own entertainment for the citizens of Jakarta.
In addition to beautiful buildings at night, there are gifts from the universe that Jakarta residents should be grateful for.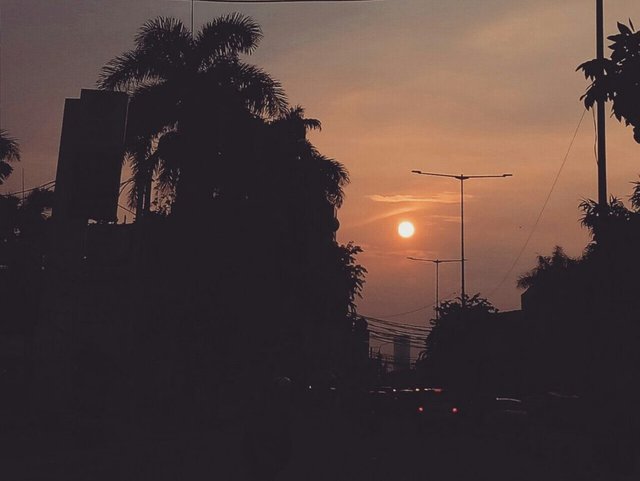 Sunset is a gift from the universe as a luxurious entertainment for Jakarta residents. Usually the sunset will be a soothing friend when workers are stuck in traffic on the road to their house.
Workers with office time are the most dominant in Jakarta. Although development and infrastructure changes continue to be carried out, the sad fact is that Jakarta is still the most populous city with the worst level of congestion in Indonesia.
There is no other way indeed, besides enjoying congestion. Jostling on public transportation is normal. Hours of motorbikes or private cars need not be complained of anymore, because complaining does not reduce congestion.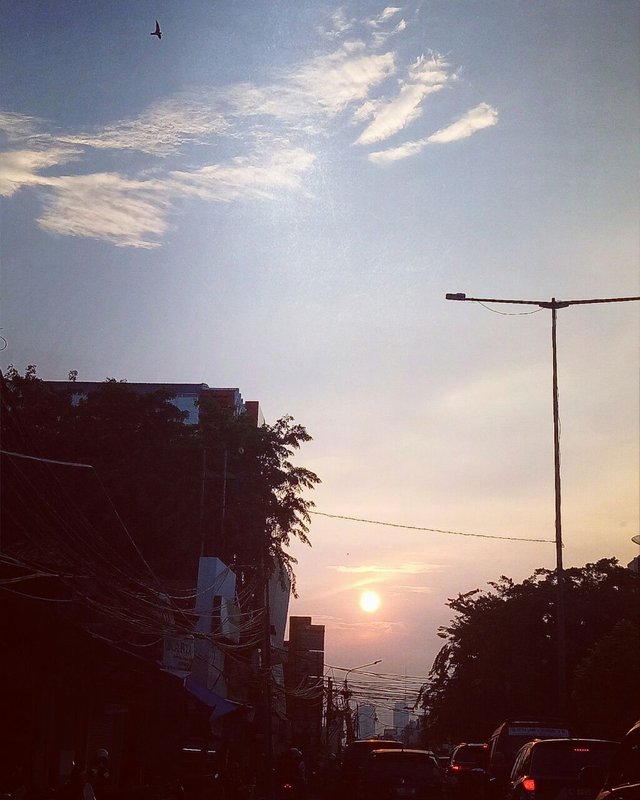 Sunset is the only entertainment that can be enjoyed when traffic jams hit the clock home from the office. Listen to music while staring at the sky decorated with sunset, then then you are grateful to still be able to conquer day after day in Jakarta.
In addition to being the most natural entertainment for office workers after work, sunset is an important factor in developing a food and hotel business. Business people are competing to set up the best place for people to enjoy the sunset. Starting from affordable restaurants for employees, to classy places for expatriates.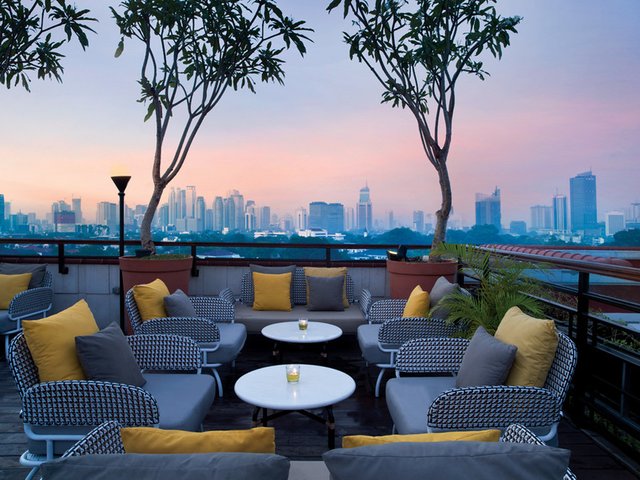 La'Vue Rooftop Bar has one of the best panoramic rooftop views in Jakarta.
Photo by Website La'Vue
La Vue Rooftop is a restaurant and bar that sells sunset views, as well as views of nightlife in Jakarta.
Look really amazing! La Vue which serves Western dishes is on the 9th floor of The Hermitage, Jalan Cilacap No.1, Menteng, Central Jakarta.
Unfortunately, I have not been lucky to enjoy the sunset at La Vue. But calm down. I still have a nice spot to enjoy the sunset!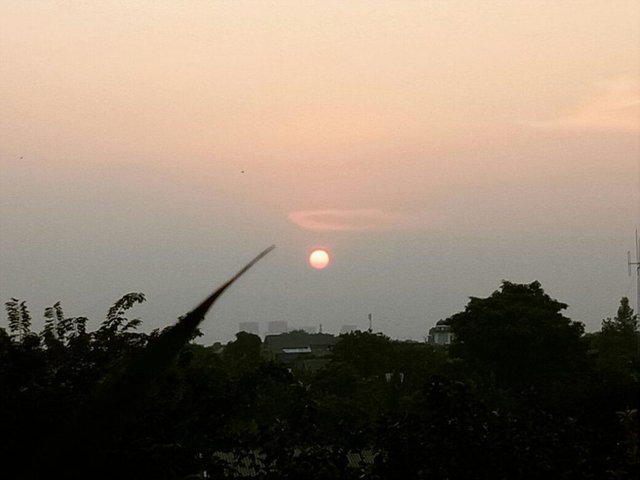 This spot is in the Java Bean Resto outdor area. For me this place is affordable enough to relieve my stress on weekends.
For those of you who want to know a review about Java Bean Resto, you can read HERE.
I am grateful to still be able to enjoy the sunset from my office. Slightly eliminates my boredom if I have to work overtime.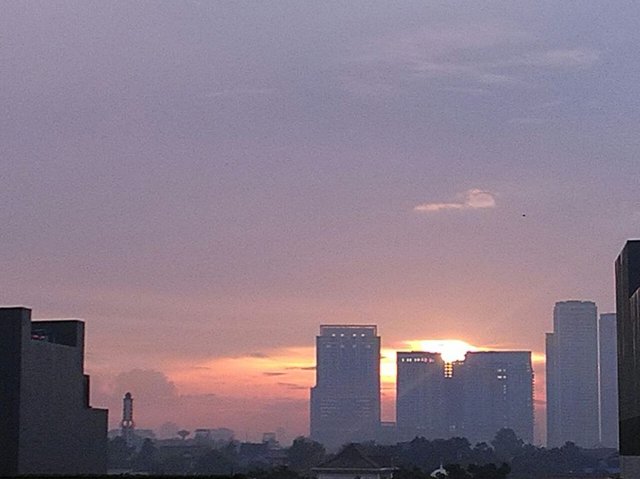 Jakarta, a city with a lot of hope and togetherness in diversity.
I love Jakarta.
How about you?
For those of you who want to catch a glimpse of Jakarta, I include two video links that I took from the following Youtube.
Keep Steem On and Share The Happiness!
###
###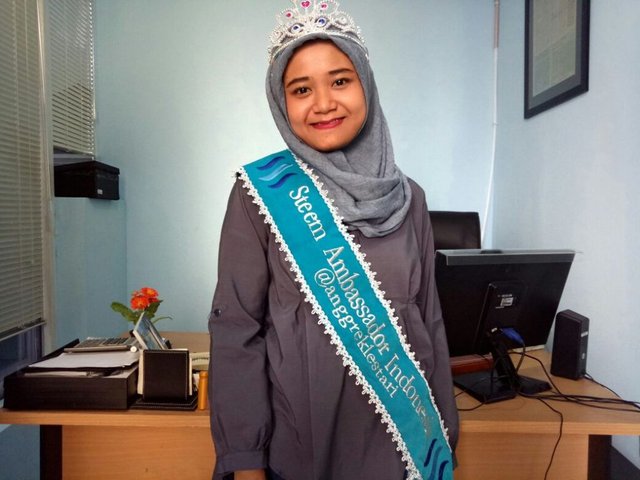 ---
More Reading, For Better Understanding.

http://narasilestari.com/story-of-my-life-2-sunset-is-luxury-entertainment-for-residents-in-jakarta/
---