Story:Love Never Die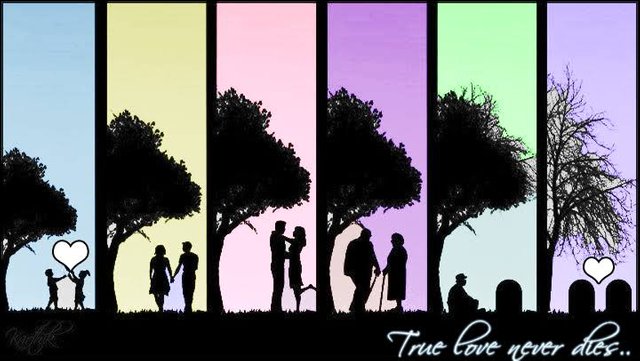 image source
"Where ever you go…i will be there with you.." song is from the mobile which is kept on the table.
Seema called her mother,'Ma ma..what you are doing ? my phone is ringing,am in bathroom,go and see whose is calling'.
Mother replied,'Seema i don't know whose number is this, u just come and see,i have work to do'.
Seema is doing her final year B.tech. She look like an angel. She got so much proposal,but she refused it all and concentrated on her studies. She is the youngest daughter to Manikkam, her mother is homemaker and her elder sister got married and has one year old son. Manikkam is so rude and strict to her daughters. He is from village and he won't let her girls to talk with boys. Seema is very afraid to talk with her father. Manikkam is staying in his village and he allowed his daughter to do her higher studies in Chennai, because in their village they don't have colleges.
She is afraid to talk with boys because, one day when she was doing her 10th, a boy called David proposed her at that age she didn't know what is love so, she didn't reply him anything and started to avoid him, but David started to follow her daily and forced her to accept his love, this news reached her father Manikkam and he reached that spot,david started to run, but manikkam's friends cached him and gave him a heavy punishment that they broke his leg and hands, all these things has been happened in front of Seema's eyes, from the day her fear got build-up. After her 12th, she came to Chennai to do her graduation.
After six months, her mother came to Chennai to stay with Seema.
Seema is getting ready to her college. Again her phone started ringing 'Where ever you go…i will be there with you..', she picked her mobile and looked at the number but it was a new one. She got confused and thought'who may be this' and later she attended the call.
'Hello, may i know who is this?'she asked.
'Hi seema, am mathesh''
Mathesh,you..u..mathesh.? how you got my number, who gave you my number?.'asked angrily. She was in the state of shock.'Please seema,don't get angry i need to talk with you few minutes..please' said mathesh.
'How many times did i told you, why are you doing like this, am not interested to talk with you, if my family came to know about this means they will kill you,,please don't disturb me',she said angrily and cut his call.
Again her mobile started to ringing. She took and saw it is his number only, she cut the call, but again its started to ring, finally she attended the call, after 5 minutes.
'Why are you doing like this..'she bursted-out with anger and started to cry.
'Please seema, am not going to disturb you, but i want to see you finally and talk with you..afterthat i won't disturb you.'he said She kept silent for a minute, she said 'ok where should i come? but that will be the final, thereafter don't call me, don't try to see me,ok''
Ok thank you seema,you come to coffeeday near your college at 5.00 clock, thereafter i won't disturb you, once again thanks a lot seema, thank you'
She cut the call and sat on the chair with full of tears on her eyes, her mouth ok to meet but her heart not ready to face him.But she thought about the last word he spoke,'this was my last meetingwith you seema'.
Mathesh was working as a manager in aprivate limited company. He is a 25 years old guy and he looks so handsome. He is the only son in his family. His father is a retired government employee and his mother isa homemaker. They both loved his son too much, they gave whatever he likes and whatever he want, he didn't felt bad,he was very happy untill he met seema.
On that day, mathesh got up lately and he hurrily went to office by riding bike, on the otherhand seema was waiting forher bus to come, while that time mathesh ride fastly without seeing the lorry, mathesh suddenly turned his bike near bus stop and he hit the seema unfortunately. She felled down her head,leg hands got wounds and its started to bleed. Mathesh took her to the near by hospital and he stayed with her, by that time he informed to her house about the incident, seema motherand father came to the hospital. Her father stared at mathesh. Manikkam came to seema,started to shout at her, but she said she don't know him, but herfather not in the situation to hear her words, he straightly went to him and shouted at him, mathesh got confused and he didn't understand why her father is shouting at him, but he thought some problem is going on there because of him, so he left that place without informing to seema.
Mathesh after gone to home he started to think about her, he don't know why heis thinking about her,but her memories started to come again and again, he toldthis to his friends,'dude her face is disturbing me da, i don't know why it is',
his friend replied,'that means you are in love with her da, don't think, its confirm then where is our treat da'
he said, 'ok i talk with you later da', he cut the call and started to think about her, he felt that he is in love.
Next day, he started to wake up early and waited near the bus stop to see her,she will also come there and he will start to smile at her and try to talk with her,but she won't reply him. This has been became an daily activities to mathesh,all the time he think about her,almost 3 years got over without telling his love to her.
One day, his friend asked him that he had proposed her or not,he said 'no', his friend started to tease him, told him that 'propose her immediately otherwisesomeone will marry her'. So mathesh decided to propose next day to her. So he waited near the bus stop for her, she came after 20 minutes.He straightly went to her and gave the rose and proposed her, seema got shock and she can't able to recognize because his behaviour reached its extend, suddenly she slapped him, he got shock and then seema said,'am watching you for the past three years always you coming here and standing here and watching me,what you thinking in your mind huh?,this is the last warning for you hereafter if you followed me i will informto the police'.
mathesh felt shame and guilty and returned to his home. After that she didn't see him and her days went normal.
After one month later she received a call from mathesh and the above conversation has been taken place.
At 5.00 pm,
Seema went to the coffee day and there mathesh was waiting. She went there and sat near the table were he seated. She asked him,'why you asked me to come here if anything is there means tell me immediately i need to go fast, my mother is alone at home',
mathesh replied,'first of all thank you seema for coming here, i thought that you won't come here, but thanks a lot for coming'
she said,'its ok' he started to say,'seemafor the past three years i tortured you like hell,you faced lot of problems because of me,you are the first girl that impressed me, i loved you a lot more than my mother, am not like any other guys seema, but in our first meeting itself you started to treat me like your enemy, so you never gave a chance to prove my love to you until last, you didn'taccept my love, but i won't marry any other girls seema because i got married with you at my dream itself, no more lifefor me without you,but hereafter i won't disturb you,you should happy seema untill last,i will be always with you seema,bye" he started to move without her reply.
Seema was looking at him with her eyesfull of tears,that made her pink cheeks to be get wet.she went back to her home and layed on the bed and started to cry.
After 2 hours, seema received a call from her friend preethi. Seema picked the call.
Preethi was more frightened and she asked seema to come immediately to their regular meeting place, seema replied that she is very upset and can't come,preethi told her,'seema understand me it's really very important, i can't tell that you in phone,please come di',
seema cut the call and went to that place,preethi was very upset and her face is full of sorrow, seema asked,'what happen preethi?,why you are so dull?'
preethi said nothing come with me", shetook seema to the place, there is soo many peoples standing and crying..
Seema asked preethi,'what place is this seema? why this peoples are crying',but preethi couldn't replied, she started to cry heavily, seema can't able to wait for her reply, she slowly started to move frontly, by going front, she heard more crying voices of old ladies,mens,womens voices,seema stepped there little bit fastly and she saw a body kept in the box,and its dressed up with coat suits,she saw the face of that young man and that moment her whole world became dark, because that was mathesh laying dead.
She can't able to belive this, she got freeze, preethi came near to her and Said that,'mathesh loved you truly, but you rejected him,that day he got upset and his heart got hurt badly that's why he took this decision, but he could not able to forget you,so today morning he hanged in his room seema." preethi continued but she can't able to control herself.
Seema can't able to believe this because half an hour before only she meet him at the coffee day shop, but now he is laying dead, she can't able to control her feelings, she cried very badlythat no one can't able to control her, sheran to her house, she got confused, but in her room she saw mathesh standing and smiling at her,seema was not in unconscious and said,'mathesh…u..u were here then who is laying dead over there, why you making me mad',
mathesh said,'seema don't afraid i won'tdo anything to u,i will be always with youseema,i proved my love to you by sacrificing my life, my love is true seema..i love you always',then he disappeared.
Seema was full of upset and she cried badly, because she can't able to see hi many more, he is dead.She thought that,'mathesh your love is true i understand that now, but why you took such a senseless decision i really need you,i loved you a lot i made a big mistake,i should not made you to get hurt that day, i know no one can love memore than you did, but i avoided you to save you from my father, he know that you are loving me and am also, but my father started to watch-out my activities and he blackmailed me if i loved you then he will kill you,because of that i started to avoid you to same you from my father,so that day onwards i acted toavoid, but you took everything seriously and gave your life for me and make me to worry untill my death,i lost my life,ohh! mathesh how i will live without you" she cried and cried a lot without having her food or water untill four days.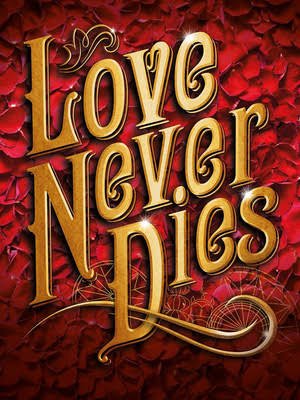 image source
Next day morning mathesh was searching for seema all over her house, but he can't able to see her, so he was felt bad and went back,on the way he saw some peoples standing in a crowd place and crying, mathesh went there tosee why that much crowd is there, he heard some peoples talking that,she hanged in her room, she wrote one letter telling that she loved one guy,but she didn't told him about that love because of her father.One day that guy proposed her but she refused that by slapping him,because of that sorrowness he hanged in his room,from there the girl got hurt very badly and shealso hanged in her room today morning",hearing this mathesh ran near and saw the girl face,'she is seema,mathesh can't able to belive,yes,seema is dead'.
Mathesh eyes got wet and turned back there he saw seema standing near the tree and smiling at him. Mathesh went near her.
Seema told,'mathesh whenever you came near i managed myself to act withyou like avoiding,but really i can't able toavoid you,but when you gone from my life entirly,i felt that my whole world became dark, my whole love on you made me to realize that affection,i can'table to live in that world without you mathesh,So i decided to come with you, in this world no one can separate us including my father,now i will say that word which you waited for three years tohear from me,'Mathesh i love you,really i love you soo much, no one will separate us,we will live our life here happily,comeee…."
Mathesh was very happy.He said,'we arereally different from others,everyone lifestart in earth but our love started in heaven seema',he smiled and he hold seema hands with happiness and went to their new world.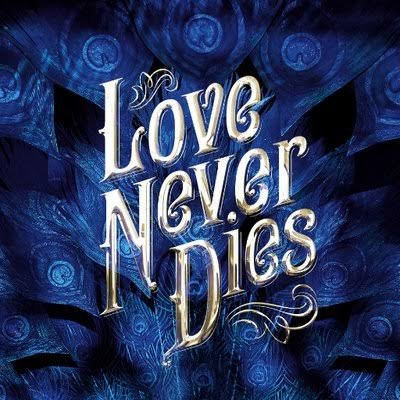 image source
END