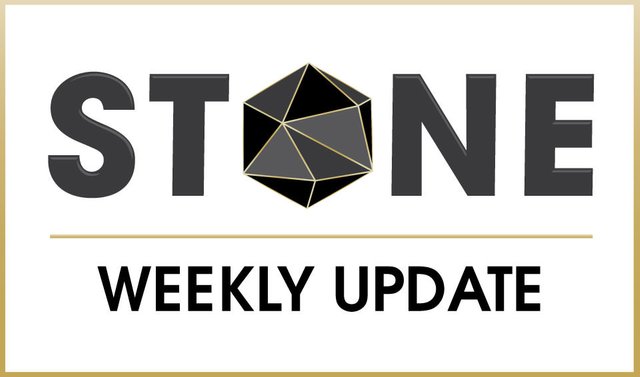 Greetings STONEr's!
This update is a bit delayed in order to present the results of the #MasternodeMeBro competition. Let's dive into it straightaway!
Highlights
The MasternodeMeBro18 tournament ended the 21st of October 2018. The results published today are as follows:
STONE vs Deviant Coin 544 vs 717 votes!
Unfortunately, we lost the competition, but comparing the volumes of the two communities ours achieved more than 50%...this is great and you as the community should be very proud! We are also very grateful to have participated in #MasternodeMeBro18 which has, without a doubt, brought substantial external exposure to STONE. Not to mention, we DID make it to the final round!!
Development
STONE has been experiencing a bug which bans masternodes from the network. We have come up with a temporary solution in order to avoid a hard fork. This comes very easy by using the Official STONE Masternode script on your VPS.
Simply run the script using option 4 to install the new STONE Sync Manager. The STONE Sync Manager also will install when using option 1.
You can find the script command on the official github:
https://github.com/stonecoinproject/stonemnsetup
If you experience any bugs, please don't hesitate to write in the Discord channel #bugs.
Airdrops & Bounties
Unfortunately, we regret to inform the community, STONE did not meet the voting requirements for someone to win the AMD GPU...it is very sad indeed to see that if we would have made it to 800 votes as required, we would have won the tournament! However, as mentioned the defeat is not in vain as we still got a ton of exposure. We will be looking to giveaway a GPU in a future contest. If you know any ongoing promotional events where STONE can benefit, don't hesitate to reach out to the team.
All is not lost, we've decided to give away the STONE to people who participated in the giveaway which will be taking place in the coming days!
As always, you can earn STONE from other Community members who tip for positive contribution in the Discord, such as helping others, promoting STONE over other socials or simply be around in the DJ lounge and bringing a good vibe. There are games and other live events so come to check us out!
Community Inspiration
@cryptomaxsun & @jdmcars101 have distinguished themselves to be examples of STONE investors, they have invested in STONE long time ago and since then they are always helping within the community and the exchanges while giving suggestions and thoughtful comments. Thank you, both!
Shout-outs
A friendly shout out to our new members and in particular to @zincas and @DigDeep, that from the very first comment are bringing a positive vibe into our Discord.
Get STONE?
Join the STONE Discord, introduce yourself and one of our community liaisons will tip you with the STONE tip bot. Make sure to participate in the discord to keep earning FREE STONE!
You can buy STONE on either Crypto-Bridge or Crex24.
Follow Us