Start of a run?
SHi Friends,
The US stock market started rallying in the middle of the trading session on Fed Chair Powell's comments that the next interest rate hike would be tempered and the pace of increases likely slowing. This was a positive development and the marked rallied accordingly. My triple long Nasdaq ETF had a nice pop: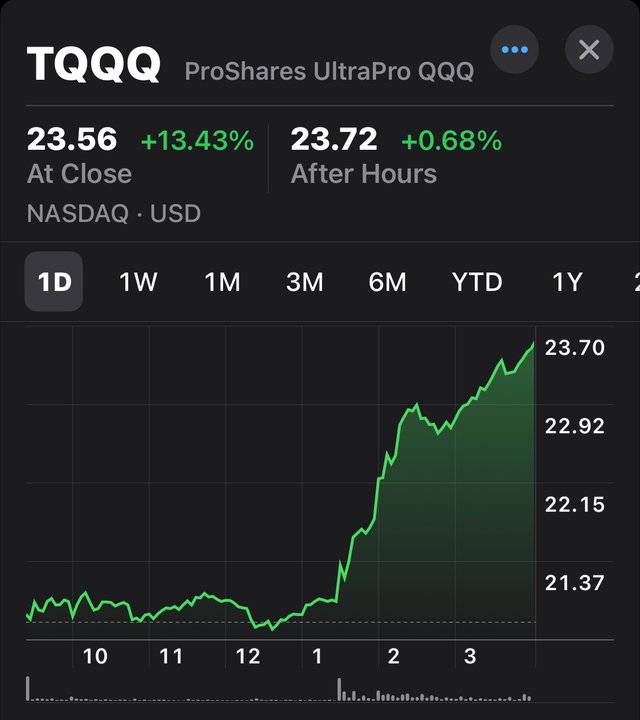 So is this the start of a new run or simply a bounce in an otherwise bumpy downhill road? As a long term investor, I continue to add money into the markets knowing they could go lower, but I am sure I will not regret my purchases when I look back in a few years.
The biggest risk to the rally is the US housing market - if there are massive price drops and a ton of foreclosures coming to the market, we could see some additional pain the US equity markets.
Thanks for coming by,
Brian