Stock Market: Sensex climbs 551 points in IT shares, Nifty crosses 10380
Stock Market: Sensex climbs 551 points in IT shares, Nifty crosses 10380
The Sensex climbed 551 points to close at 34,442 and the Nifty climbed 188 points to 10,387 levels.
Nov 01, 2018, 07:00 IST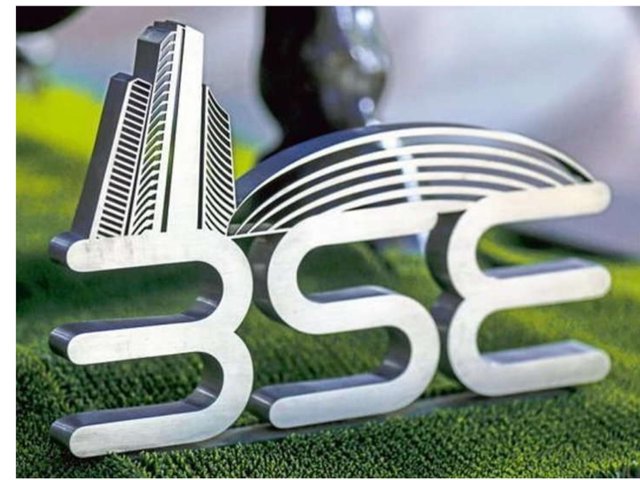 new Delhi. Stock Market: On Wednesday, the stock market dropped. In the afternoon, strong buying in IT, financial and pharma sectors came back to the market, which continued till the end. At the end of the trading, the Sensex climbed 551 points to end at 34,442 level. The Nifty also climbed 188 points to close at 10,387 level. Nifty IT index has registered an increase of more than 4% in the sectoral index on NSE in the business. Pharma Index, Financial Services Index, PSU Bank Index up 2.5% HDFC, Infosys and IndusInd Bank are also on the rise in giant stocks.
The mid-cap-smallcap index rose more than 1 percent, as well as a mid-caps and smallcap shares. The BSE Mid-cap index closed at a level of 14,621.59, with a rise of 1.56 per cent, while the Nifty Midcap 100 index gained 1.92 per cent. BSE's Smallcap Index gained 1.38 percent.
What stocks fall, boom in
HDFC (5.51%), IndusInd Bank (4.47%), Infosys (4.02%), Axis Bank (3.43%), SBI (2.69%), ICICI Bank (2.66%), TCS (2.23%), HUL (1.61%) , Reliance (0.40%), ITC closed higher However, the decline in Coal India, Tata Steel, Maruti, Kotak Bank, Bharti Airtel and HDFC Bank.
10 out of 11 indexes on the Nifty in green mark
On the Nifty, 10 out of 11 indices closed with the gain. The Bank Nifty Index was 1.39 per cent stronger at 25,153.25. The fastest Nifty is 4.07 percent in the IT index. In addition, Financial Services Index 2.32 per cent, Pharma Index 2.33 per cent, PSU Bank Index 2.42 per cent, Private Bank Index 1.56 per cent, Auto Index 0.87 per cent and Realty Index 0.66 per cent. The Nifty Metal Index closed 1.08 percent lower.