Sthink.io - We Will Finish And Release The Alpha Version
What is Sthink?
Sthink is a platform of knowledge sharing based on the Steem block chain, in which everyone can use their knowledge to help others and earn profits.
Sthink is an online question and answer community that connects users from all walks of life. The users share their knowledge, experience and insights, endlessly providing various information for the Internet.
More precisely speaking, Sthink is more like a forum: The users make discussions around the interesting topics. Moreover, as to the Conceptual explanations, Sthink can answer all of your questions; while the integration of divergent thinking is an important feature of Sthink.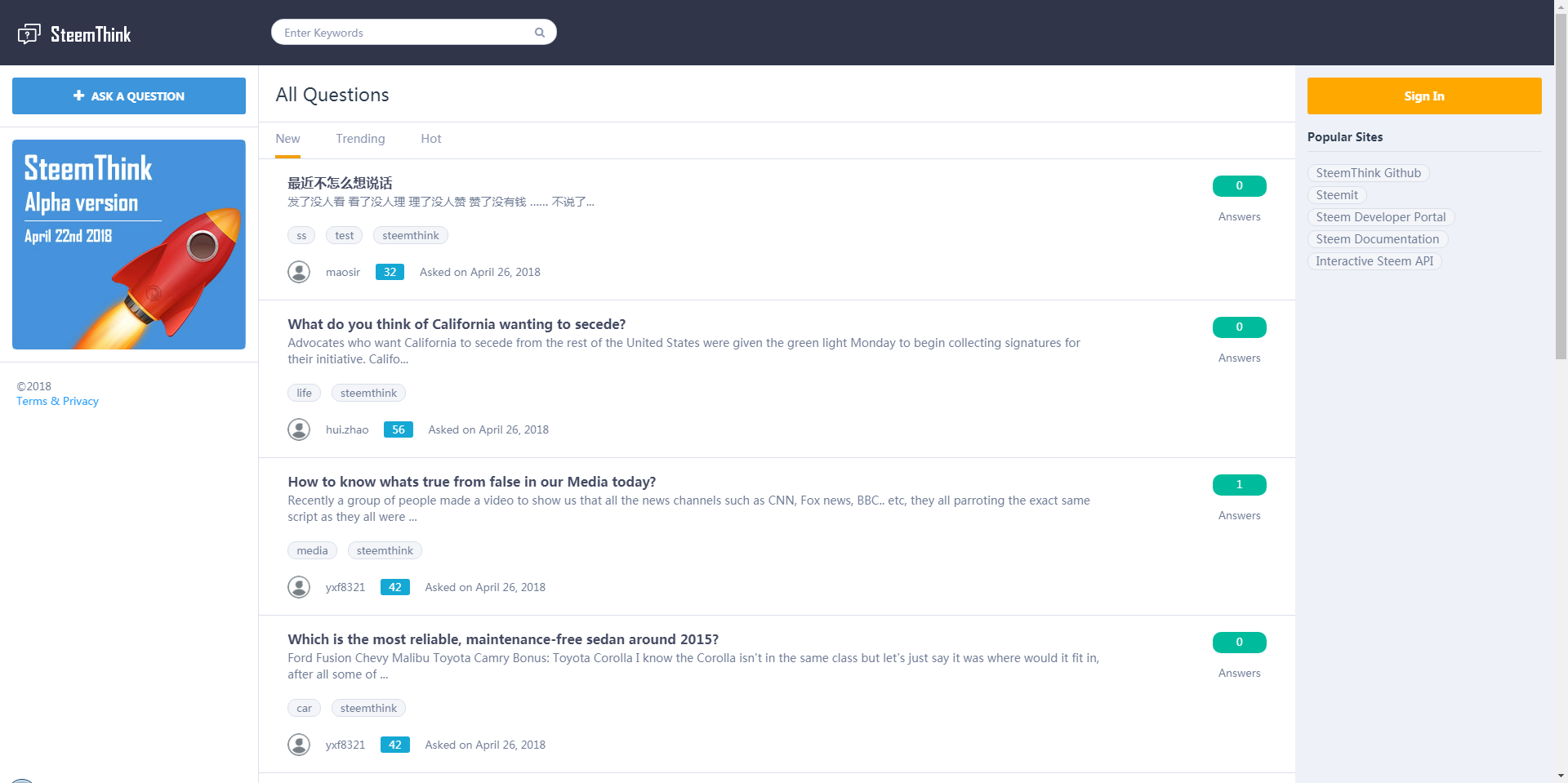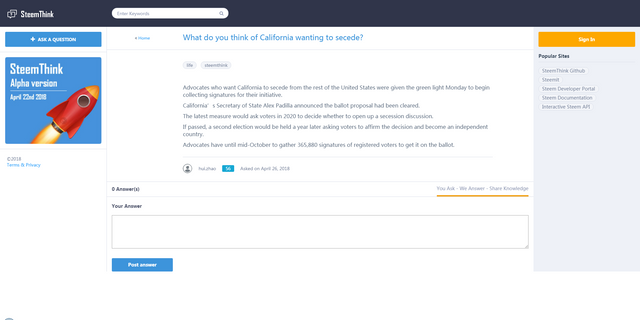 About Beneficiaries
For the usage of third platform, the users are most concerned about the benefits.
Since Sthink has been operating in six months or longer and its project is still not mature, we will continue to improve the project and won't appear any behaviors of point deduction in the platform during this period.
Sthink.io - We will finish and release the Alpha version
About the project development plan
In Apirl,2018: we will finish and release the test version
From May,2018 to August,2018: we will improve the function of this website and fix bugs according to the questions raised by users.
From September,2018 to December,2018: we will release the test versions of Ios and Android APP (if all goes well, the time may come out early)
Existing functions:
Users can use the steemit account to login system.
The published contents & comments are synchronized to the block chain.
The voting information is also synchronized to the block chain.
The basic information of personal account will be presented.
The future functions:
Threaded comments
Message reminding (questions replying/being concerned)
Account Settings
About how to make a contribution:
We have uploaded the project to github (https://github.com/steemthink/condenser)
If you are a developer, welcome to submit on github for the bugs of our project.
At the same time, you can also use utopian to make a contribution to the project.
About contacting us:
You can find us in Discord if you have any questions. https://discord.gg/6XjZdew