5 reasons why I bought 100 Splinterlands Packs and opening the first 5 !
Hello dear Steemians,
Yesterday I was sharing with you in this post that I bought 100 packs and 2 potions for a few reasons:
I LOVE to play Splinterlands
I need to do my daily quests and with the new system, I cannot afford to have only 2 splinters, I need at least a third one to be able to do most of my daily quests. To do so, I decided that a more fun way to build a 3rd splinter would be to buy packs and sell the one I don't want to keep and maybe find some valuable cards in my packs
It is important to me to support entrepreneurs on the STEEM blockchain and this is my way to do so
I have been looking at new accounts created on the Steem blockchain and a big chunk is done through Steemmonsters
I am very impatient to see the phone app released as I believe this is what aill drive MASS adoption. Therefore buying cards now might be a VERY good investment, who knows !
Buying 100 packs with my 10% bonus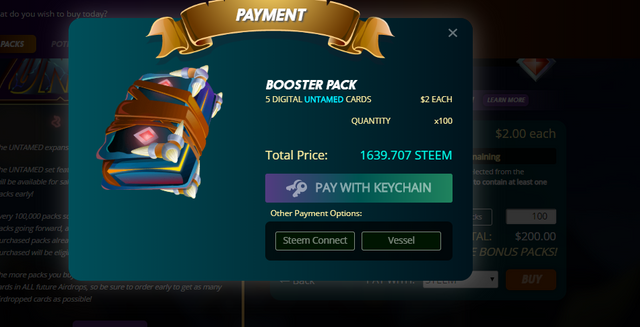 Buying Golden and Legendary potions (x500)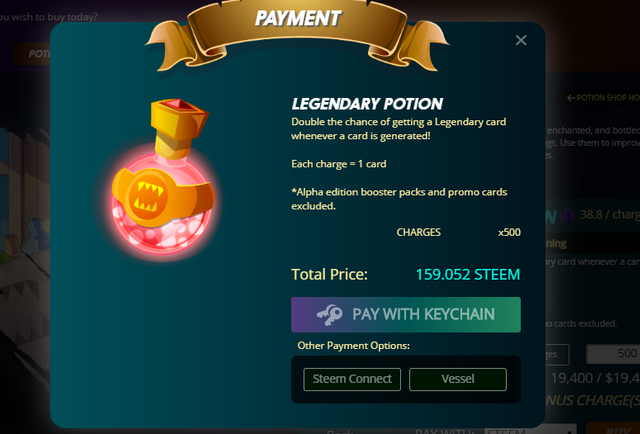 And here comes the first 5 packs: Are you reaaaaaaady ???
1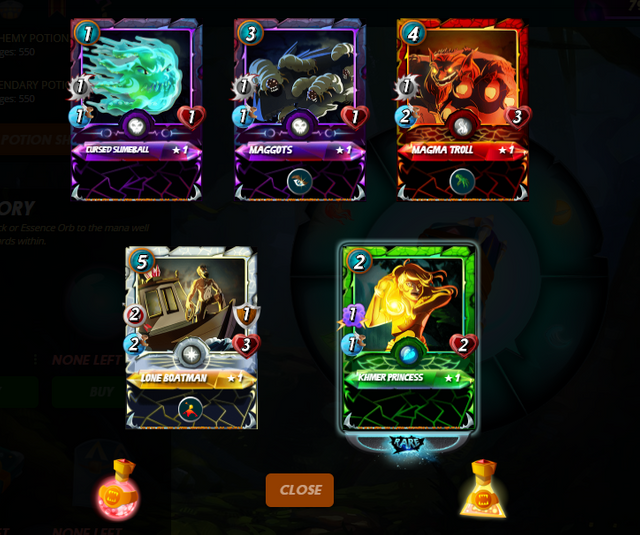 2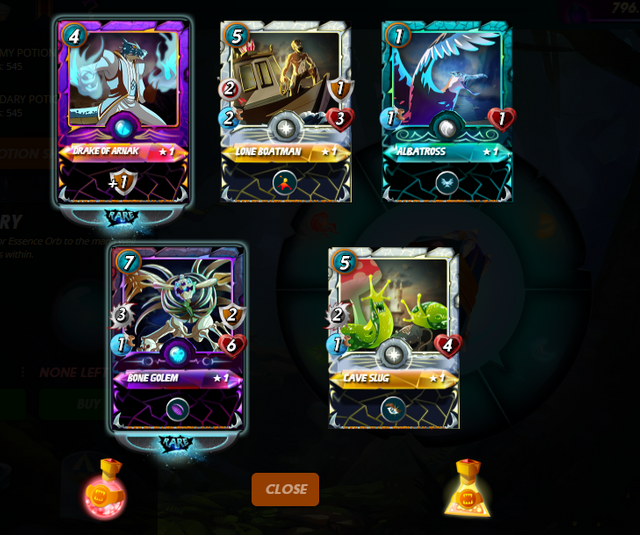 3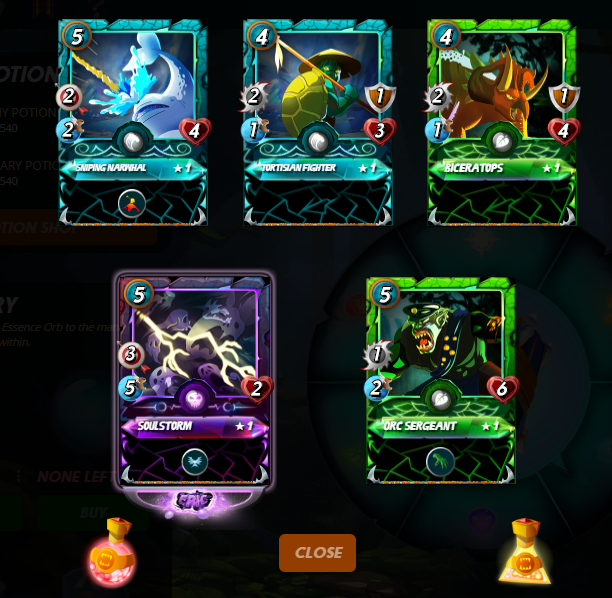 4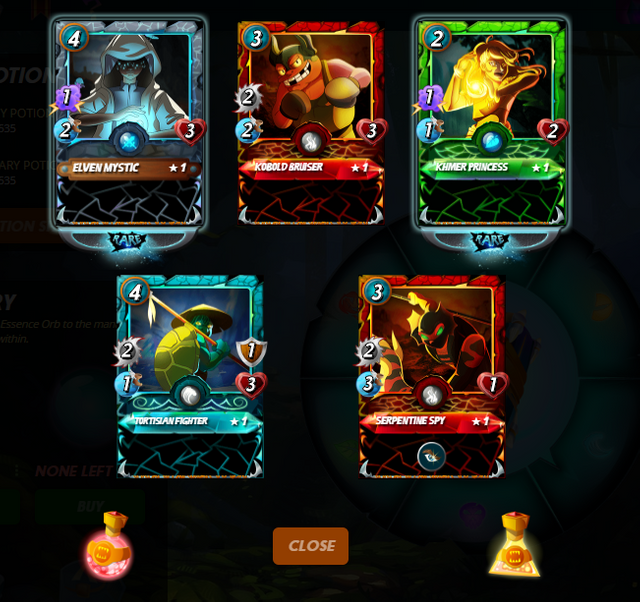 5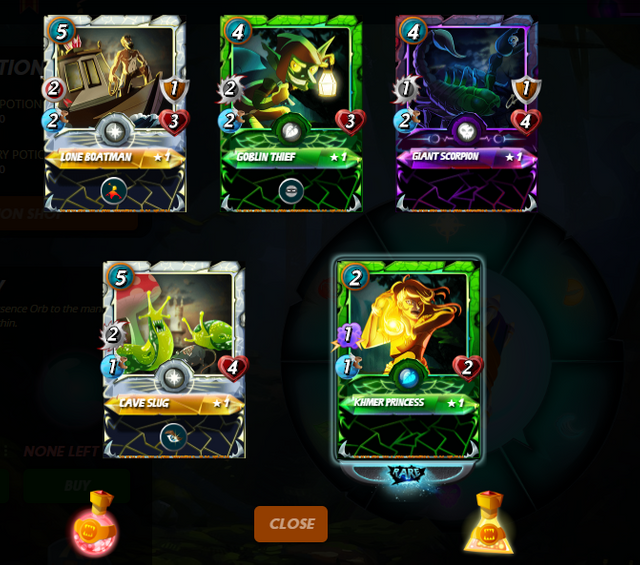 As you can see, not much luck for these 5 first packs but let's hope the next one will give us something better :)

You don't want to miss a Crypto news?