SteeveBot Starts Rewarding Steeve Community's Most Appreciated Content
Dear Steemians and Steevians,
In our last post we informed you about the Steeve Upvote Program. The goal is to reward good content discovered thanks to the unique combination of Steeve's AI-based recommendations and manual curation by the community of Steeve users.
We would like to announce that SteeveBot has just started operating!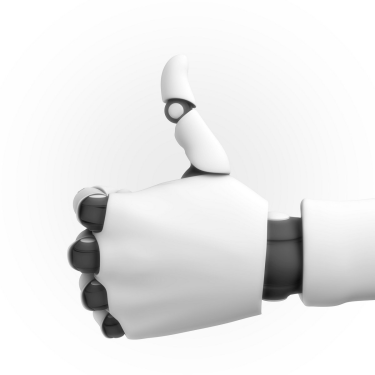 source
How Are Post Selected?
Aggregating opinions of Steeve community and selecting posts which are worth the upvote is a hard task. It would be simple to look just at the number of votes but we know well that the upvotes are only a fraction of the activity people do on Steem. There are also comments, resteems, and ratings (available on Steeve only). Combining these into one number that reflects the overall engagement on a post will be an ongoing task. We will be further refining it as we learn more about the activity and preferences of our users. So these are the current rules according to which SteeveBot is giving its upvotes:
Eligible posts
Main posts only.
Created between 3 and 6.5 days ago.
Sorted by engagement.
Engagement
Based on votes, comments, resteems, ratings and the number of views.
Just the last action from every user counts.
Number of views = The number of times the post has been actually clicked and opened, divided by how many times the post was shown to the user - on feed or in the explore section
All the scores are summed up into one number: the engagement score.
Explanation
New posts need to gather some traction before it can be decided whether they are worth the vote. Also, we want to give you, the curators, enough time to discover all the hidden gems ;) That's why SteeveBot considers posts at least 3 days old. The 6.5 days is there because the last 12 hours before post's payout only downvotes are allowed by the blockchain due to security reasons.
Only one - the last one - action is taken from each user because some actions can be taken more than once - for example comments or viewing posts. In this case, it's a prevention of abuse. But you can also change the value of your vote and rating. So the last action should reflect the user's opinion the best.
Upvote Strategy
All eligible posts are ranked by their engagement score. The best post is selected and upvoted every 2.4 hours, the time necessary for the voting power to recover to 100%.
In future when the number of highly engaged posts and the dollar value of SteeveBot's vote increase, we will be able to divide the vote and reward more posts.
Support Us and Delegate to @steevebot!
We have already gathered over 151100 SP on delegations, the last batch being from
We can't describe how grateful we are for this! With people like you in the Steeve community we can really see this project succeed.
Here are some quick SteemConnect links to delegate to @steevebot (please check that all details are filled in correctly):
100 SP | 200 SP | 300 SP | 500 SP | 1000 SP | 2000 SP | 5000 SP | 10 000 SP
---
Disclaimer
We reserve the right to remove the vote if the content is harmful, illegal, or otherwise severely inappropriate.
We further reserve the right to change the upvote policy to better reflect our overall goal of rewarding good content and good curation.
This service is delivered on the 'best effort' basis and may be halted due to technical reasons.
We are not lawyers, but we created these rules with the best intent. We can't guarantee them to be fail-proof.
---
View this post on Steeve, an AI-powered Steem interface