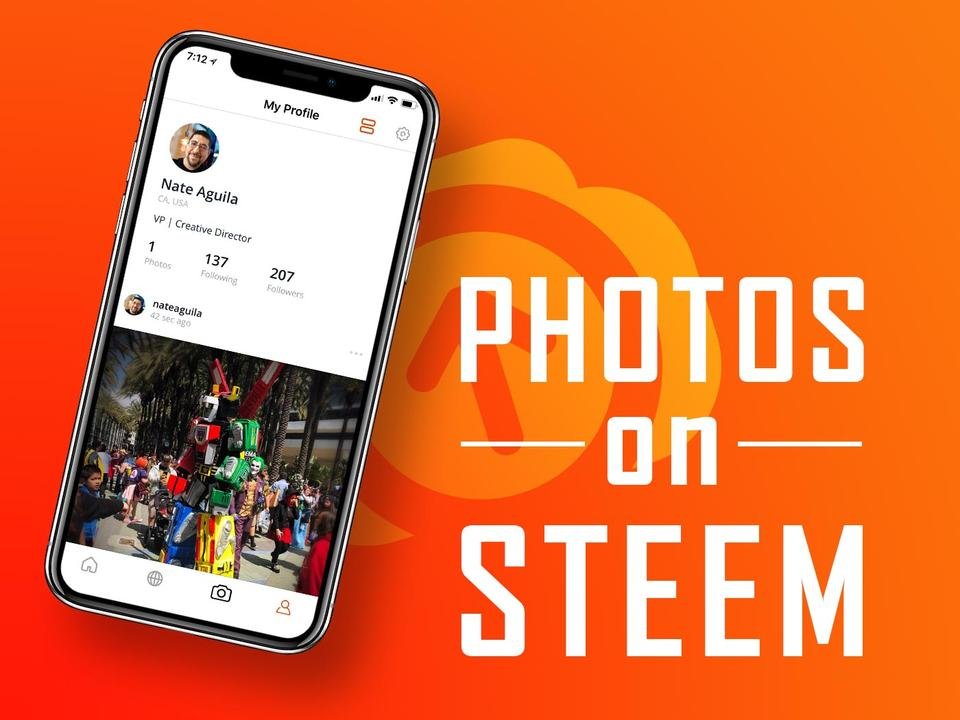 This is my first look at Steepshot for iOS, an Instagram-type app that runs on the Steem blockchain.
Every so often, I'll come across a post that consists of a photo and a short caption. There will be some reference in the footer to some app or whatever. I'll think to myself "Hmmm...someday I'll figure out what that's all about".
Well, today's the day!
And if you're reading this, today's the day for you too!
We're both having a day of enlightenment. Let us rejoice in our knowledge sharing! Let us bask in the glow of our brain muscles! Can you feel yourself getting smarter? Does your skull feel just a little bit tighter? That's your brain growing!
Let us begin.
The Steepshot app is available for both Android and iOS. However, since I have an iPhone, that's what I'll be focusing on. Wait, what's that? You have an Android? Let's pretend you have an iPhone.
The launch icon looks solid. I'm on board with the overall look and feel of the branding. Well, except for the name. Steepshot? As in "steep" + "shot". I'm assuming "STEEMshot" was taken...so...they went with...steep? As in, a dramatic incline or slope? The "shot" part is obviously a reference to "shooting" a picture with a camera, right? I just don't get the "steep" part.
I'm sure there's probably a good reason or story behind the name. I just don't know what it is. And I saw no obvious explanation.
Regardless, the launch screen and the interface that welcomed me upon opening the app was clean and easy to navigate.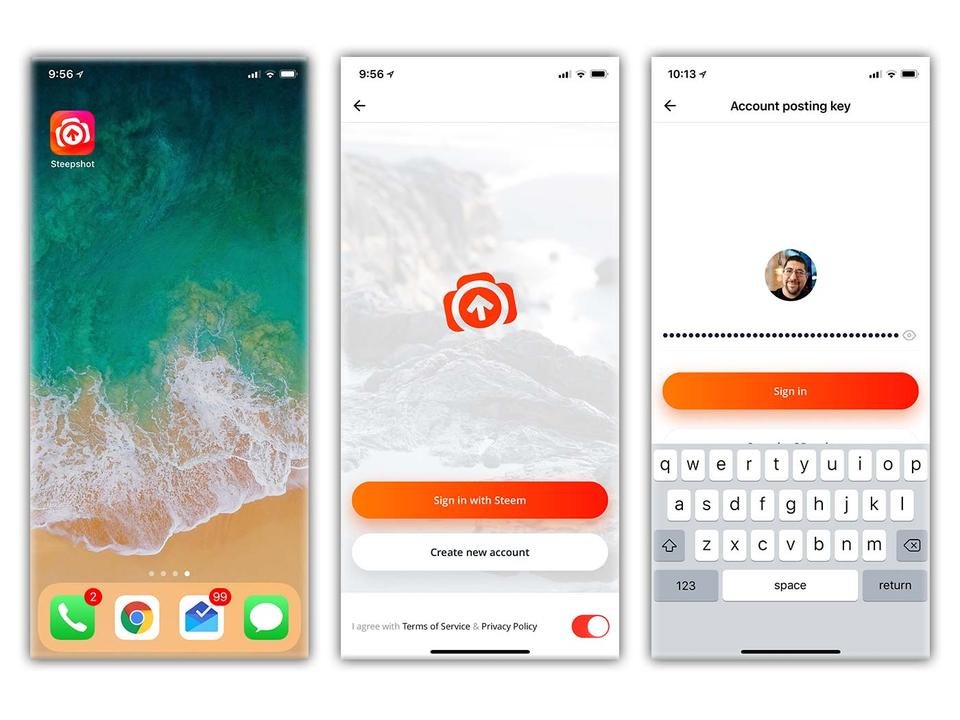 Now, you'll notice that on the sign-in form, the app asks for your Posting Key.
Don't know what your Posting Key is? It's basically the Steemit password that only allows access to posting permissions (NOT your money!). I'm still a relative noob when it comes to Steemit, so I had to look up how to find my Posting Key.
Lucky for you, it's pretty dang easy once you know where to look!
Just click on your Wallet (from within the Steemit interface). You'll notice that your Wallet consists of three tabs: (1) Balances, (2) Permissions, and (3) Password.
If you click on "Permissions", you'll see all your secret keys. The Posting key is the first one.
See? Easy.
Once you're logged in, things look pretty straightforward. You can immediately review all the photos that people have posted. You can start liking and commenting right away!
But who cares about them? Screw 'em! The only photos that matter are MINE! Am I right? AM I RIGHT?!
Let's add something! Should I take a selfie? Should I take a picture of my feet? My dog? No, my ACTUAL dog! Get your mind out of the gutter!
Hmmm...
I know! I'll just grab something from my gallery. I took all those pictures at WonderCon last weekend. There's probably something fun and interesting on my phone.
Okay, we're going to make my first post a photo of what I'm assuming are a team of five midgets who operate a very ambitious and intricate cosplay costume. It's VOLTRON, Defender of the Universe!
Are you excited?!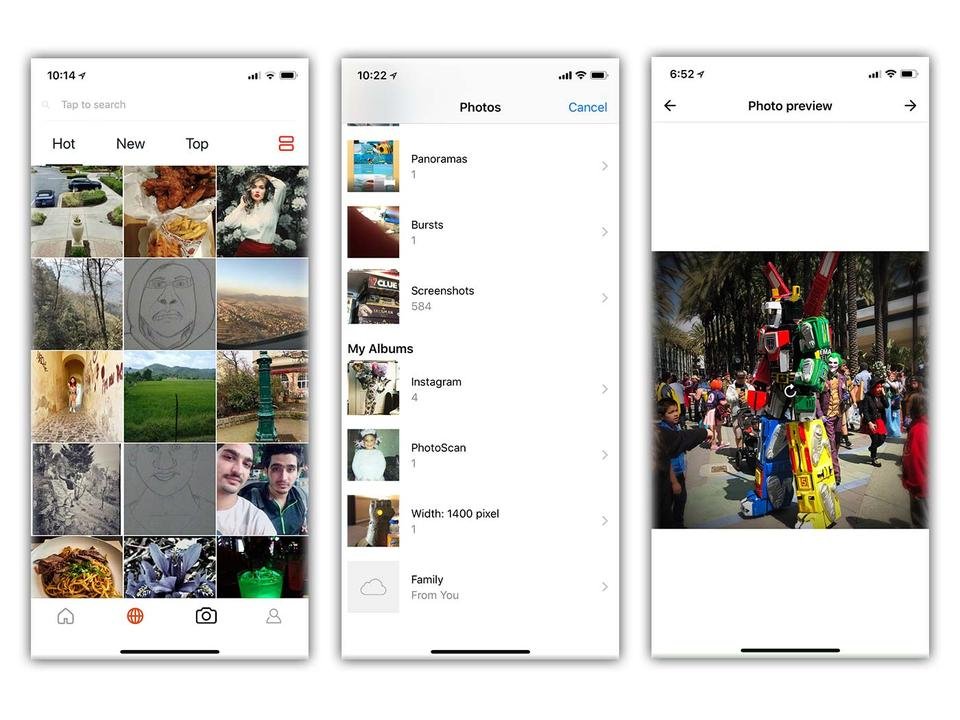 The semi-sucky part about this is there's no filters, no photo editing, no cropping, etc.
What they DO offer is a rotate function. You can rotate your photo. That's about it.
I'm pretty sure they plan on adding the photo edit stuff in a future update. Until then, you'll have to use another app for your touch-ups. For me, I ended up using Photoshop Fix. Fiddled with the brightness and contrast, cropped it into a square. Okay, done.
Now you add the Title, Description, and Tags.
I was surprised that it let me continue typing several paragraphs. I thought that maybe it would stop me after so many characters. If there's a limit, I don't know what it is yet. Either way, I was able to progress through the steps relatively quickly and easily.
Once I was done, the image appeared in my profile section. I scrolled down and "liked" it. The little heart has a nifty animation to it.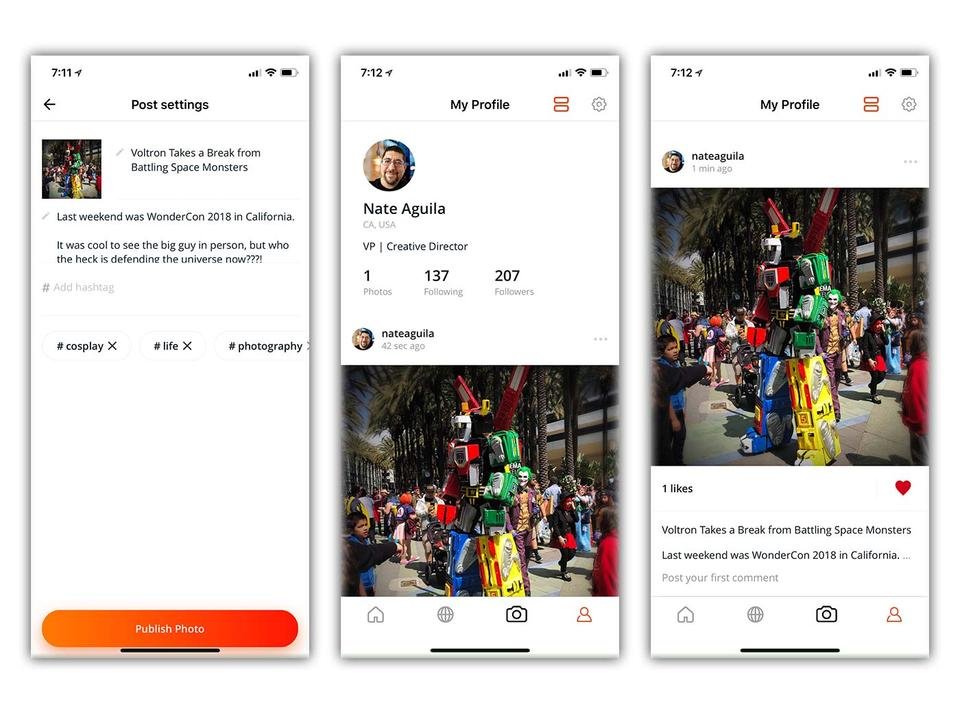 Alright, not bad. Not bad at all.
What I appreciated most of all was being able to interface with Steemit via a smooth and streamlined native app. Very cool.
My image appeared in the home "feed". Curious, I hopped over to my phone's browser to see if it had appeared as a Steemit blog post. Sure enough, it was there!
Usually the images taken with my phone end up being like 2 MB in size. Pretty chunky and definitely not web-friendly. I normally export images for web by manually adjusting them in Photoshop. I wonder how Steepshot handles this?
After checking the specs of the photo being viewed on Steemit, it appears the image details were:
JPG format
1024 x 1024 pixels
96 DPI
Only 213 KB


Huh. Okay, that's cool. I could definitely see some value there.
You can check out my first Steepshot post by going HERE.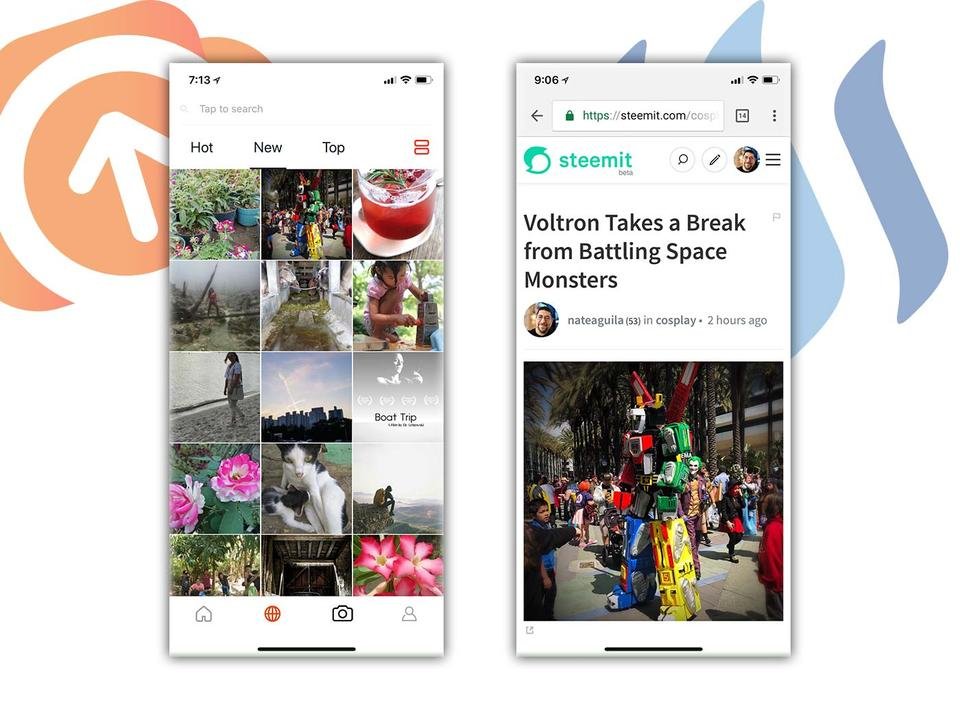 So if you're like me, you're probably scratching your head, thinking "Waitaminut, isn't there an ICO going on right NOW called APPICS that's supposed to basically do what Steepshot's already doing?"
Well, yeah. Sorta.
Steepshot hits the Steem blockchain directly, thus sending and retrieving to the same source as Steemit. On the other hand, APPICS is supposed to jump on the SMT (Smart Media Token) bandwagon that will be powered by the same blockchain--but existing in its own subdomain or separate ecosystem.
I guess the real question is whether photo-sharing is best utilized within Steemit's blogging platform or somewhere else? I think we can all agree that a Steem-based Instagram alternative is a good thing. We just gotta figure out the finer details.
In the meantime, Steepshot obviously has the advantage in this particular race. They already have a working product that people are using. I'm sure both development teams are working around the clock to apply features that will garner widespread adoption and a buzz-worthy user experience.
I'm eager to see what both companies will bring to the table in 2018.
Based on what I saw today, I'm giving Steepshot 3 out of 5 stars. However, once they add photo editing, more Steemit features, and figure out where they fit within the Steemit blogging community, I can easily see them becoming a polished, top-notch 5-star force to be reckoned with.

It's too early to have a Steepshot vs APPICS throwdown. After all, we don't have a working app in our hands from them yet.
Has anyone else tried Steepshot? What did you think of it? And do you think that photo-sharing has a place on Steemit? Or should that stuff be separate (like what APPICS plans on doing)?
Share your comments below!