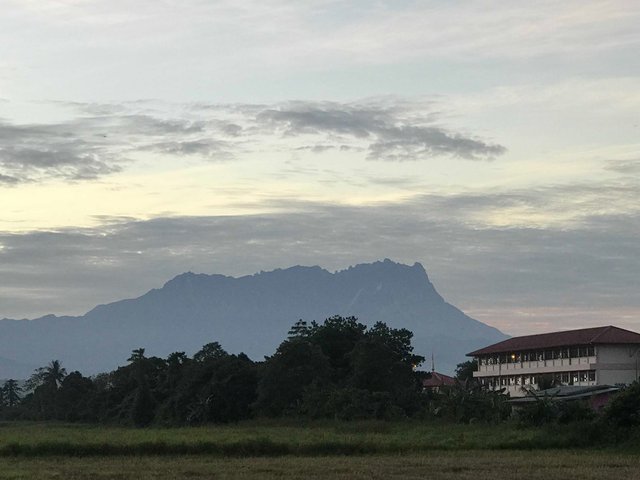 Mount kinabalu or known as aki nabalu is the highest mount in Southeast Asia with height of 4095 m above sea level.
Mitos say that every soul will go to ako nabalu after they death . Long time ago , the sabahan people also known as a headhunter . A brave warrior that protect their land with their only sword or known as parang and they collect head skull as their medal.
Some say that they put single hair of their head owner at their sword so that the sword and themselves become stronger . The more head skull they collect , they will become head warrior at their village .
When those people die , aki nabalu will lead the soul way to heaven , those soul who has been taken by the warrior also being lead to aki nabalu.
Some say if they cant see the way to aki nabalu , the rainbow 🌈 will come and help they lead their way sometimes. It was a mitos and a strong believe of our people .
But then , there are some place where they put the skull until now . You can feel the breeze of soul there.
We dont know if that mitos is true or not , but what i believe that aki nabalu is a place what i call home .
****The secret of sabahan people****
follow me at @tommyl33
Dont forget to follow my friend @mcvenify @gideongys @kahleel @theycallmelula @menirva @avaoj @muqrahman99 @lorasia @hendry501 @gracefu @robmojo @keybboy
Posted using Partiko iOS