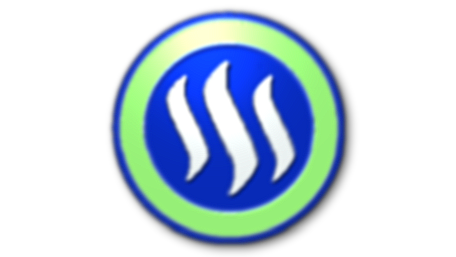 [EN]
---
This post is intended to cover the server costs for SteemWorld.org and to enable me to continue my development in the future.
In case you missed the first part:
SteemWorld ~ Weekly Support ~ #1
[DE]
---
Dieser Post ist dafür gedacht die Serverkosten für SteemWorld.org zu decken und mir in Zukunft weitere Entwicklungen zu ermöglichen.
Falls du den ersten Teil verpasst haben solltest:
SteemWorld ~ Weekly Support ~ #1

Updates
---
As I mentioned in my last post, my main goal currently is to implement an awesome Post Editor on SteemWorld and even if there isn't much to see yet, I've already made great progress with it in the past week. I hope that the first prototype will be ready to see the light within the next 10 days.
I was fighting with myself over how to solve the task of storing the private posting key in a secure way and I came to the conclusion that it makes not much of a difference if the key is being encrypted and cached locally or a derived secret is being sent to a server storage. I always prefer the local solution, because I don't like to see parts of my private key leaving my house, even not when it is being transferred in an encrypted state.
One could argue that the local storage could be accessed by a script (for example through XSS attacks), but the same is true for a server-side solution, because an intruder could just inject a logger into the DOM, so that the key would be read on user input, before it is being sent to the server. I think the most secure solution is to prevent any external scripts from running inside the DOM of the own page. That would imply to start videos not interactively/directly in a post and just open a new tab when a user clicks on the image (like it is the case for DTube on Steemit). I think that's the way I will go. In about a week I can tell you more.
---
I need to keep it really short this time, because I want to concentrate as much as possible on my coding. As you might be able to imagine, there is hell of a lot of work still to do for me...
Did you notice a performance difference on the page? I've optimized a few things and more is about to come soon ;)
Wishing you all a wonderful week!
Coming Open Source Steem Data Service (SDS)
---
Runs on Linux, Mac and Windows
Can be run locally or as public web service
Enables each of us to analyze and work with the Steem blockchain data in a simple and very efficient way (SQL and custom queries can be used too)
Syncing is possible via available public instances (very fast) or regular Steem nodes
Provides automatic downloading of already parsed data (no need to start from block 1)
No need to setup any database services (all file-based -> no layers in between -> lightning fast)
Offers configurable datasets (if you just need a DB with all transfers for example, you can run an instance with only the desired parser module 'transfers' enabled)
JS developers can easily implement own parser modules (just add a custom script in the modules path and the service will call the parseBlock, parseTransaction, parseOperation and parseVirtualOperation methods within your script for each block)
Also 'virtual operations' can be parsed (or downloaded from one of my servers that will provide all parsed datasets in nearly realtime)
Highly compressed data (some crazy stuff and a bit of magic involved here, more details on this soon)
Interfaces to other database systems planned
Completely free to use, will be released under MIT license
In the making
---
   ( A )
---
Post Viewer and Editor
SDS
More details in Coming Rewards (number of posts and comments, pie charts)
Improved Coming Curation Rewards
Thinking about if/when to start a witness node
   ( B )
---
Different views, no limit in the Posts Overview (requires SDS)
Account Operations without limits, custom date ranges and filters, jump to day x (requires SDS)
Exact (separated SP, STEEM and SBD) All Time Rewards in the Stats Section (requires SDS)
Rewards Overview Tool with searching capabilities (requires SDS)
   ( C )
---
RC costs calculation
New responsive SteemWorld that can be run locally (Open Source)
Links
---
EN  |  What is SteemWorld?
-> Welcome to SteemWorld.org!
DE  |  Was ist SteemWorld?
-> Willkommen auf SteemWorld.org!
Thank you for supporting my work!
---
Positive thoughts create a positive world. It all begins with connecting our thoughts with emotions. What we focus on is what becomes powerful. We are the creators of our world.
Much love,