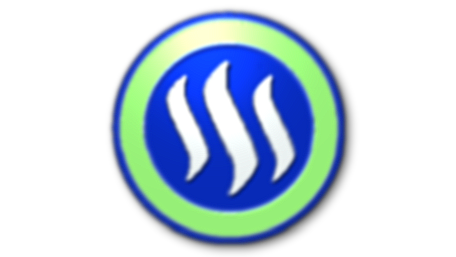 [EN]
---
This post is intended to cover the server costs for SteemWorld.org and to enable me to continue my development in the future.
In case you missed the first part:
SteemWorld ~ Weekly Support ~ #1
[DE]
---
Dieser Post ist dafür gedacht die Serverkosten für SteemWorld.org zu decken und mir in Zukunft weitere Entwicklungen zu ermöglichen.
Falls du den ersten Teil verpasst haben solltest:
SteemWorld ~ Weekly Support ~ #1

Updates
---
Since I'm heavily working on the new backend, there is currently not much to tell about my recent developments. I was thinking a lot lately and I came to the conclusion that I'm still caught in the old world of restrictions and centralization. It does not serve anybody to build a new wonderful, centrally governed world, which can be shut down over night by any of the existing self-chosen world leaders out there.
The only way to build trust and to help creating a more peaceful world is to work together, to open-source everything, that can enlighten humankind but has been kept in the dark for so long, to eliminate the old way of thinking and destroy the devils inside by making 'em obsolete. Period.
The revolution takes place now, not tomorrow, and each of us has the choice of working against it or freeing oneself from the old habits to be able to achieve the higher state of mind and to finally reach the bright side of life. We rise by lifting others!
Open Source Steem Data Service
---
I guess you would love me, if you would know what I'm currently developing here. Time for explaining it in detail now is null, because a day only has 24 hours and ~ 17 of them already go into coding. 7 days a week. If you don't believe this to be true, you also don't know how people like @dan accomplished all that crazy, awesome stuff on his own. Builders of new worlds don't work just sometimes, they sleep sometimes. Focus and fascination are the key.
Some basic points I already can state here:
Can be run locally (even on your grandma's home pc) or as public web service
Enables each of us to analyze and work with the Steem blockchain data in a simple and very efficient way
Syncing is possible via available public instances (very fast) or regular Steem nodes
Provides automatic downloading of already parsed data (no need to start from block 1)
No need to setup any database services (all file-based -> no layers in between -> faster than light)
Offers configurable datasets (if you just need a DB with all transfers for example, you can run an instance with something like parser.parse_transfers=1 and parse_[things you don't need]=0)
Also 'virtual operations' can be parsed (or downloaded from one of my servers that will provide all parsed datasets in nearly realtime)
Highly compressed data (some crazy stuff and a bit of magic involved here, more details on this soon)
Interfaces to other database systems planned
Completely free to use, will be released under MIT license
In the making
---
Open Source Steem Data Service
Post Viewer & Editor
Different views / no limit in the posts overview
Details for coming rewards (number of posts/comments, maybe a pie chart)
Improved coming curation rewards overview
RC costs calculation
SteemWorld -> Open Source?
Links
---
EN  |  What is SteemWorld?
-> Welcome to SteemWorld.org!
DE  |  Was ist SteemWorld?
-> Willkommen auf SteemWorld.org!
Thank you for supporting my work!
---
Positive thoughts create a positive world. It all begins with connecting our thoughts with emotions. What we focus on is what becomes powerful. We are the creators of our world.
Much love,