Here are the results from your artistic endeavors.
Award image finishers
1st: bhavyalakshman
2nd: lavanyalakshman
3rd: japhofin8or tied with meme-nexus
honorable mention: lavanyalakshman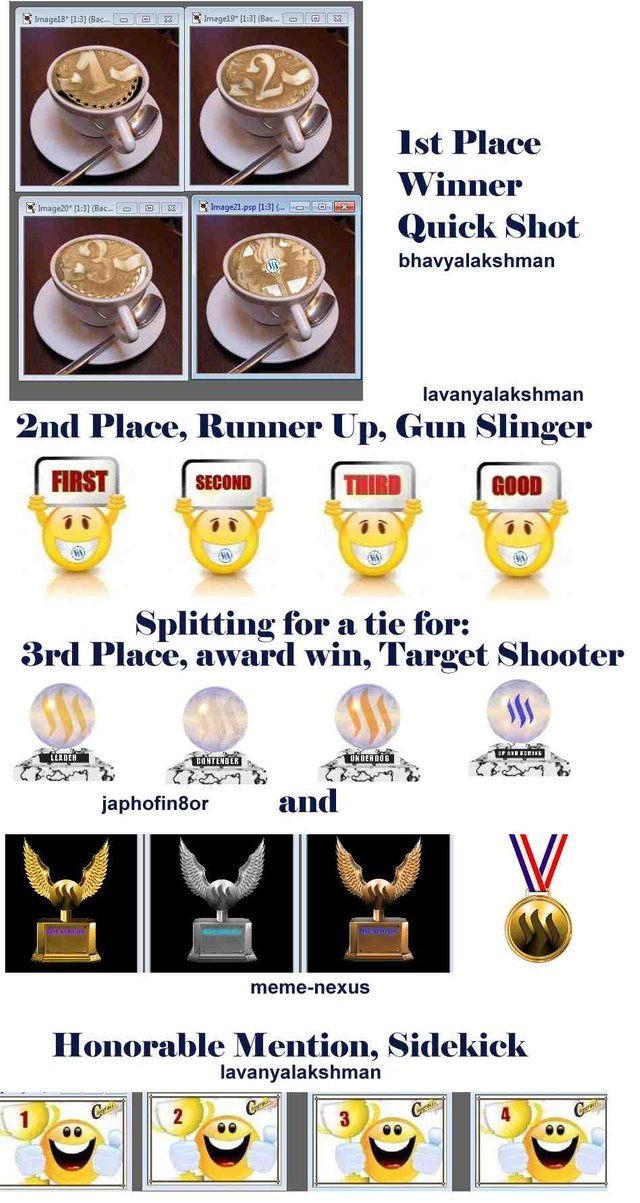 Award image title finishers
1st: meme-nexus:
The Guy, the Real Guy
If You're Not First, You're Last
And last but... well kinda least
You may have lost, but at least you get a consolation prize
2nd: japhofin8or
Leader
Contender
Underdog
Up and Coming
3rd: meme-nexus
Grand Champion
Runner-Up Champion
Tertiary Champion
Honorable Competitors
honorable mention: pravathi
BIG PRIZE
FIRST RUNNER-UP
SECOND RUNNER-UP
HONORABLE MENTION



Award Distribution:
I'm making a standard program to calculate rewards, will be done by thursday....
I will distiribute the first 4 contests by then....
Then the process will be easier...


Want to help out join me: https://discord.gg/T8NX6DA