WIN with #SteemTweets!!!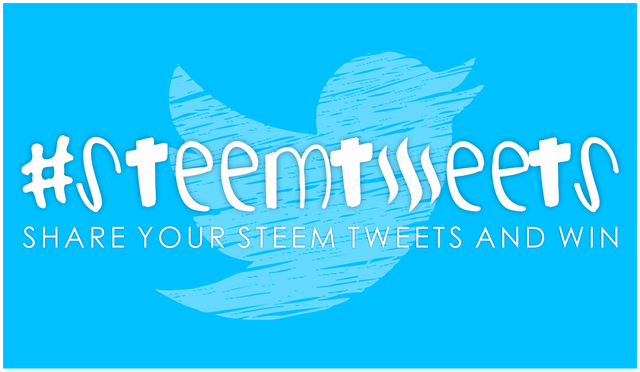 The #STEEM tag and the #steemit community as a whole is going bananas on Twitter and it is so exciting to see!!! Between @nathanmars, @theycallmedan and HUNDREDS of other #steem enthusiasts (including myself lol) we are beginning to open the worlds eyes to #STEEM! There are all sorts of rewards being offered from multiple people, including both the above gents and little old me... So, my question to you is - have you jumped on board yet? Are you tweeting your little heart out about all things #STEEM?! Well, if not - here is another opportunity for you to get stuck in...
This challenge goes out to all the amazing people who are spreading the #steem love on Twitter!
AND THIS IS HOW IT'S GOING TO ROLL...
Share screenshots of your STEEM/STEEMIT linked tweets in the comments of this post - like the below example, except including the REQUIRED tags.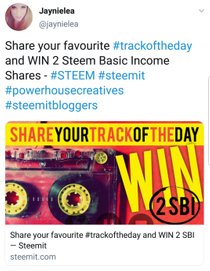 Your tweet MUST contain these tags: #steem and #steemtweets and this must be visible in the screenshot.
The tweet MUST link to a Steemit / Steem dapp post.
THE FIRST 5 VALID COMMENTS get 1 SBI SHARE, AN UPVOTE & A RETWEET
EVERY OTHER VALID COMMENT (PRIOR TO NEXT ROUND) GETS AN UPVOTE & A RETWEET.
VOTE % AT MY OWN DISCRETION
AND GO!!!!


EARN STEEM - AUTO-POST TO STEEMIT FROM INSTAGRAM

Until next time...
Much Love from Cape Town, South Africa xxx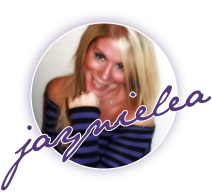 Posted from Instagram via Share2Steem

WHO ARE THE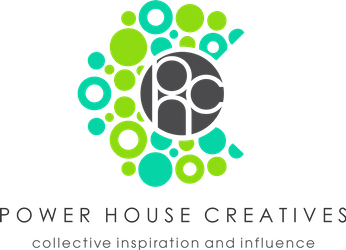 The Power House Creatives is a discord community of individuals who are committed to producing content which adds value across multiple platforms. We are STRONGLY focused on supporting our fellow members individual growth as well as offering support to those that are still trying to get ahead. We are a CLOSE KNIT community of individuals, each with our own strengths, passions and input, yet ALL willing to go the extra mile for our family members... WHY? - because, simply put - we CARE about one another and MANY HANDS make light work! - THAT is what FAMILY is about! - To infinity and beyond...

INTERESTED IN SUPPORTING CURATION INITIATIVES?
@theluvbug regularly supports the Steemit community with upvotes and resteems of great content which is really adding value to this platform, but in order to grow and be able to offer MORE SUPPORT, @theluvbug needs your help - with upvotes and resteems of the latest curation announcements on that profile.