Let's give our support for Steem and SBD on Bittrex
Let's make the trading of Steem and SBD pair with USD a reality for us. All we need to do is comment "STEEM & SBD" on the tweet link below.
https://mobile.twitter.com/bittrexexchange/status/1083857350421856264?s=21
Here is a proof of my comment below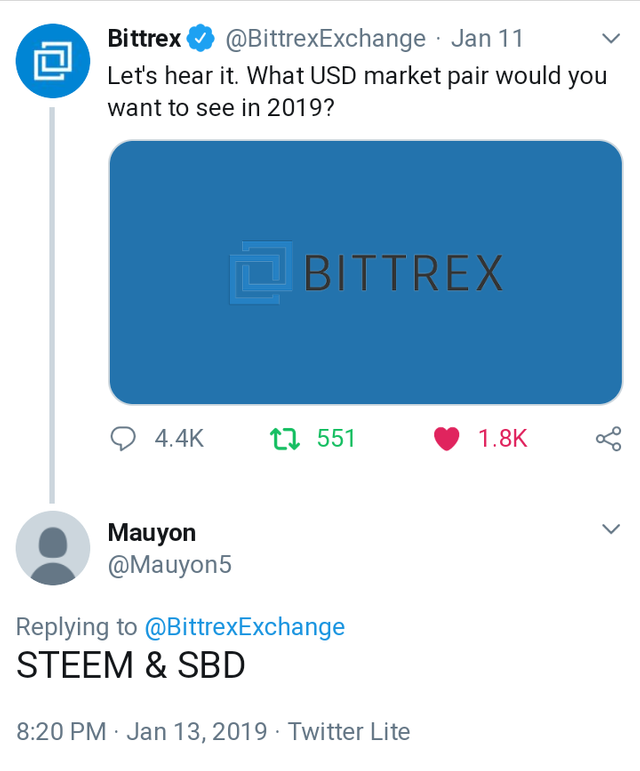 @vheobong, @zizymena, @anike3reasure, @honourmaus and @vikkyrich. All of you should come and play your role.